The Nintendo Switch 2017 Presentation has revealed some of the details you might need to know before buying.
The Nintendo Switch is set to release on March 3rd in Japan, the United Stated, Canada, South Africa, and Hong Kong – along with the following European territories;
Austria, Andorra, Belgium, Czech Republic, Denmark, Finland, France, Germany, Gibraltar, Guernsey, Hungary, Isle of Man, Italy, Jersey, Liechtenstein, Luxembourg, Malta, Monaco, Netherlands, Norway, Poland, Portugal, Republic of Ireland, Russia, San Marino, Slovenia, Spain, Sweden, Switzerland, the United Kingdom, and the Vatican.
It'll be priced at 29,980 yen in Japan, $299 in the US, $399 in Canada, and £279.99 in the United Kingdom. Other regions will have to have their pricing confirmed via local retailers and branches as they weren't initially announced
Looking to what you'll get in the box, you'll find a Nintendo Switch core console, a pair of Joy-Cons (one left, one right), the dock, the Joy-Con Grip, a pair of Joy-Con straps, an A/C cable, and an HDMI cable.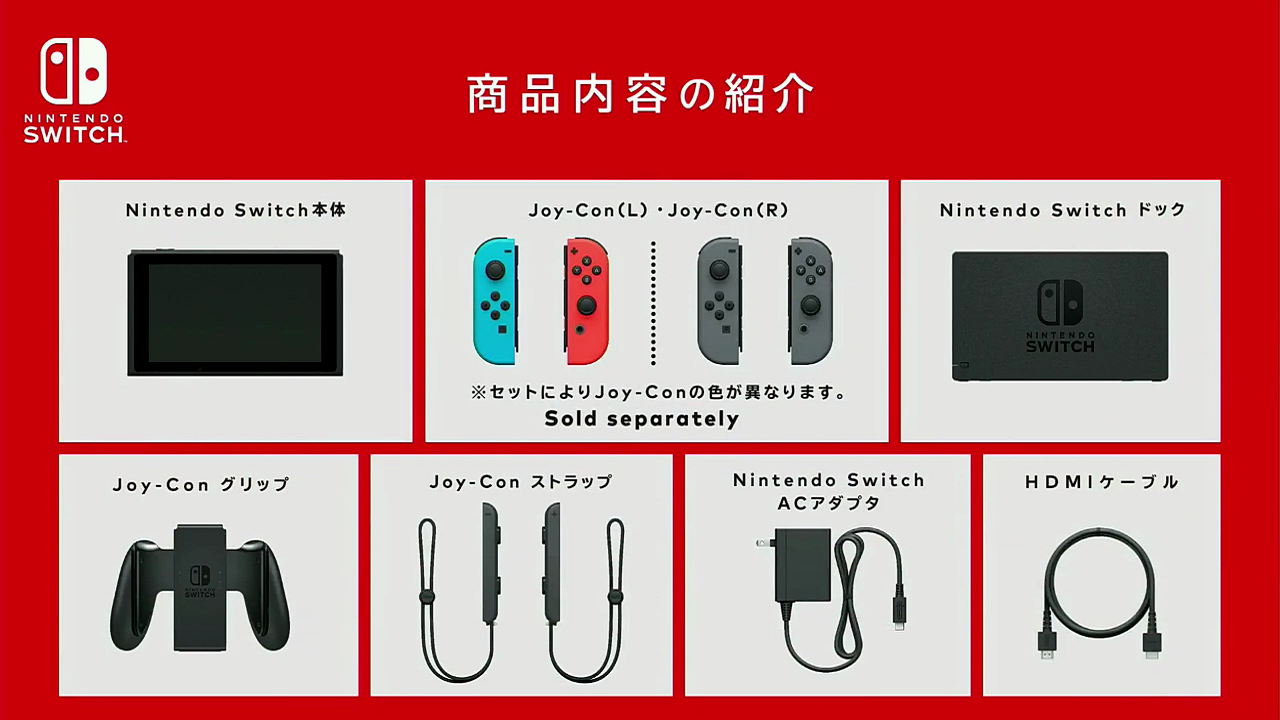 As for the online systems, it seems that we'll see a free online trial until Fall 2017, at which time it will become a paid service. While subscribed to the online service, you'll have access to a select SNES or NES games for a month "rental" every month.  More on this and other online features will be announced later.
Lastly, we have information on region locking – which appears to have finally become a thing of the past (or so it seems). Exact details are yet to be revealed on how it will work, but at the least it's a step forward.
What are you thinking so far? The price has me a tad worried, but I can live with the rest. 😛
More information to come.
---
Note: Updated to include additional screenshots, pricing, and online services tidbits.