Bandai Namco has announced Western release dates for their latest Dragon Ball infused fighter.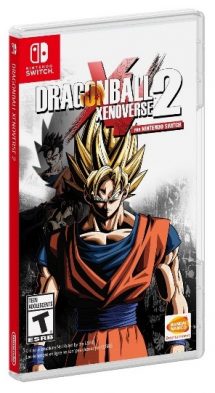 A fighting game composed in 3D battle arenas (modeled after notable locations in the Dragon Ball universe), Xenoverse 2 allows you to choose from the five races – Humans, Saiyans, Majins, Namekians, and Frieza's race – and build a character to take on all comers.
Online multiplayer modes will allow up to 300 players on a server at once, and the Switch-exclusive controls and functionality take our version to the next level. You'll even be able to join with friends in a six player local play mode, which is only available on the Nintendo Switch.
Need a look at the game proper? We've got some screens for you below.
---
---
Dragon Ball Xenoverse 2 launches September 7th in Japan, and September 22nd in both North America and Europe.
You know what I'm Saiyan? 😉