XCOM give to to ya – Mario + Rabbids Kingdom Battle arrives on the e-shop along with Azure Striker GUNVOLT: STRIKER PACK, Sky Ride, League of Evil and another NEO GEO title. Oh, and a demo for Voez too!
Once again there's a few things to get stuck into, so here are the details!
---
Mario + Rabbids Kingdom Battle – €59.99 / £49.99 / CHF 69.90
Mario teams up with the Rabbids to save the Mushroom Kingdom! Explore four iconic lands filled with chests, secrets, and puzzles. For the first time, Mario uses weapons to outwit enemies in crazy turn-based combat & co-op challenges. Meet eight heroes with personalities and abilities of their own! Discover the Mushroom Kingdom like you've never seen it—twisted by the mischievous Rabbids but full of nods to classic Mario games.
Azure Striker GUNVOLT: STRIKER PACK – €34.99 / £31.49 / CHF 48.99
Game description: In "Azure Striker Gunvolt", you take control of Gunvolt's high-speed mobility and repertoire of electrical attacks to make short work of your enemies. As an "adept" who possesses supernatural "septimal powers," Gunvolt fights for the freedom of the nation from the tyrannical rule of the massive conglomerate known as the Sumeragi Group and the invasion of a super-powerful group of adepts known as Eden.
Sky Ride – €6.99 / £6.29 / CHF 9.80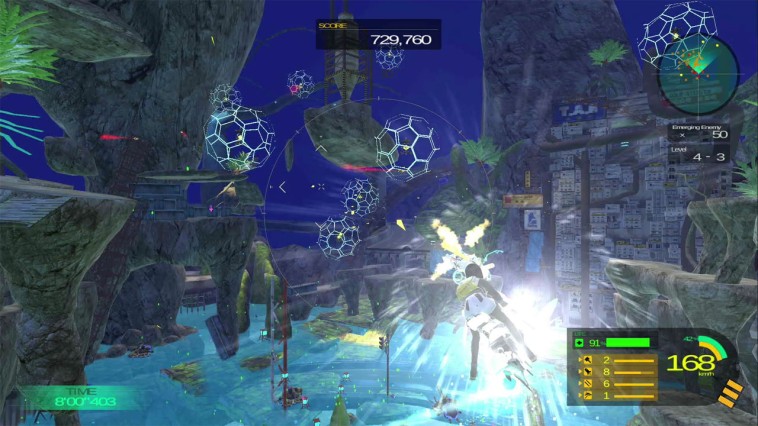 The player will fly over the ground, in the sky and various fields and fight utilizing 4 weapons. We aim for the game which offers a sense of exhilaration through routing the enemies all at once in addition to a sense of exhilaration felt though flying around in the sky.
League of Evil – €7.99 / £7.19 / CHF 11.20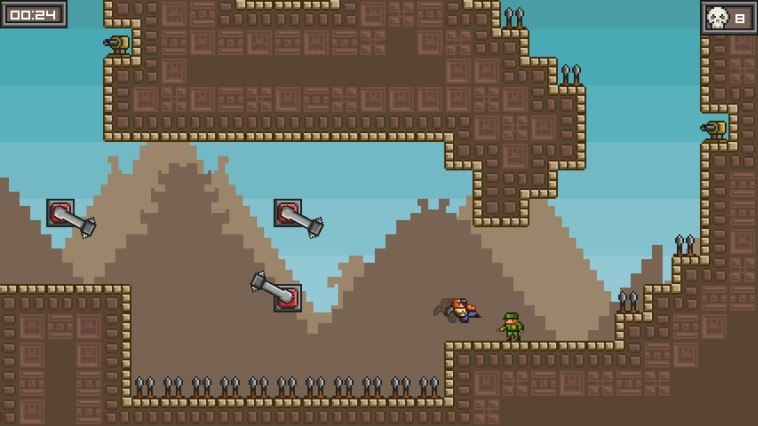 Use your acrobatic skills to punch your way through levels filled with deadly traps and defeat your enemies. The world is counting on you! In this new version we bring you new features such as new exclusive levels and a level editor, that will allow players to create and share their own levels! You can even share levels with players all over the world! This works across platforms, increasing the total amount of levels available.
Demos
DLC;
[Mario + Rabbids Kingdom Battle] Season Pass – €19.99 / £15.99 / CHF 19.90
[Shantae: Half-Genie Hero] Pirate Queen's Quest – €9.99 / £8.99 / CHF 14.00
[Shantae: Half-Genie Hero] – Risky Mode – €8.59 / £7.69 / CHF 12.00
[Minecraft: Nintendo Switch Edition] – Biome Settlers Skin Pack 3 – €1.99 / £1.59 / CHF 1.80
Be sure to check back on Switch Player for reviews on these titles soon! Will you be picking anything up this week?