Build a community and take it to the verge of greatness in the best of the new releases on the eShop!
It's another bumper week of releases, led by Axiom Verge and Stardew Valley! Anything for you this week?
Stardew Valley – €13.99 / £10.99 / CHF 15.00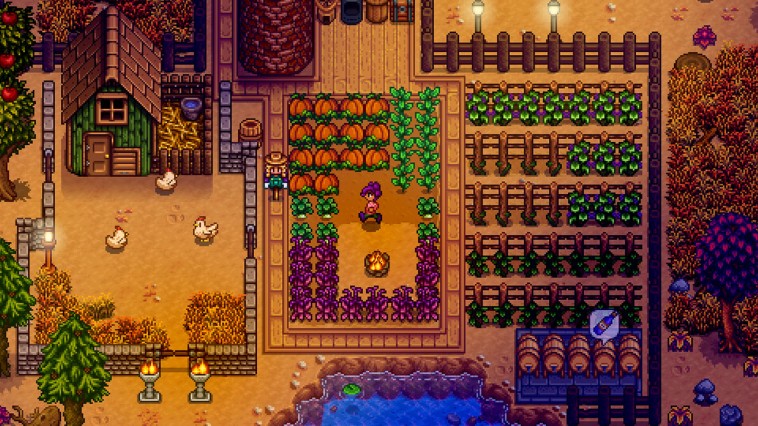 You've inherited your grandfather's old farm plot in Stardew Valley. Armed with hand-me-down tools and a few coins, you set out to begin your new life. Can you learn to live off the land and turn these overgrown fields into a thriving home? It won't be easy. Ever since Joja Corporation came to town, the old ways of life have all but disappeared. The community centre, once the town's most vibrant hub of activity, now lies in shambles. But the valley seems full of opportunity. With a little dedication, you might just be the one to restore Stardew Valley to greatness!
---
Lovers in a Dangerous Spacetime – €14.99 / £11.99 / CHF 15.00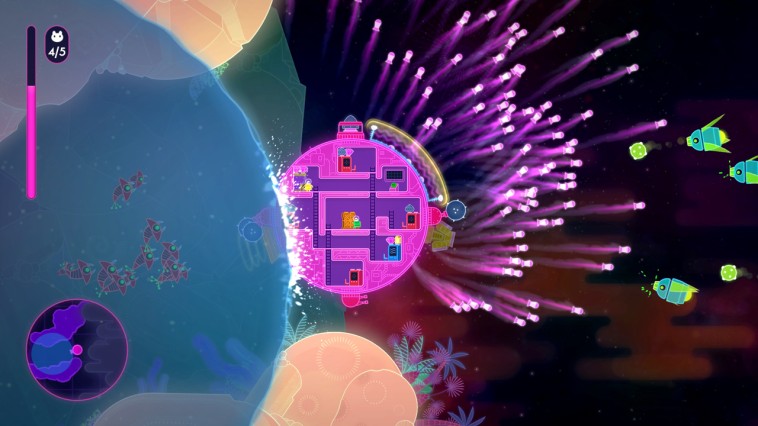 LOVERS IN A DANGEROUS SPACETIME is a frantic 1- to 4-player couch co-op action space shooter. Explore a colourful galaxy in a massive neon battleship that you control together by manning turrets, lasers, shields and thrusters. Only through teamwork can you triumph over the evil forces of Anti-Love, rescue kidnapped space-bunnies, and avoid a vacuumy demise.
---
Axiom Verge – €17.99 / £14.99 / CHF 25.20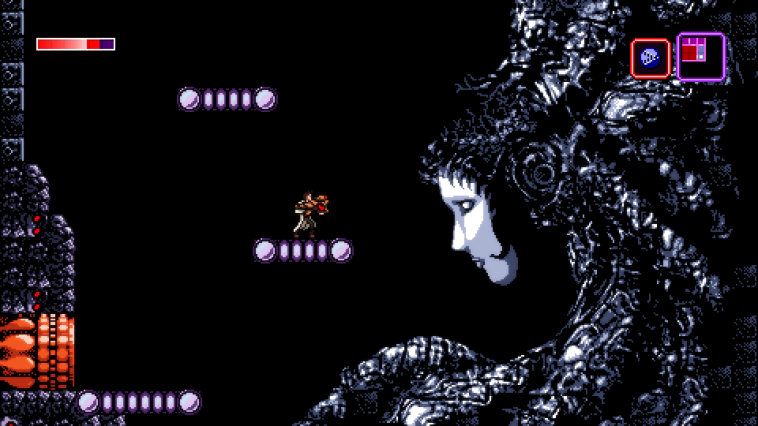 This is the action-adventure you've been waiting decades for. After a lab accident, a scientist awakens in a mysterious, alien world. Is this a distant planet? The far future? Or a complex virtual-reality computer simulation? Plumb the recesses of a large, labyrinthine world in order to learn its secrets and uncover your role within it. Discover tons of weapons, items, and abilities, each with their own unique behaviours and usage. You'll need your wits to find them all. Combat bizarre biomechanoid constructs, the deadly fallout of an ancient war, and the demons of your own psyche. And finally, break the game itself by using glitches to corrupt foes and solve puzzles in the environment. Life. Afterlife. Real. Virtual. Dream. Nightmare. It's a thin line. It's Axiom Verge.
---
Earth Atlantis – €14.99 / £13.49 / CHF 21.00
"The Great Climate Shift" struck at end of the 21st century. Ninety six percent of the earth's surface is underwater. Human civilization has fallen. Machines have adopted the shape and form of marine animals. The ocean is full of creature-machine hybrid monsters. You are a "Hunter" and the new journey begins… Earth Atlantis is a side-scrolling shooter with an original "Monster-Hunting" gameplay. Search and hunt down dreadful sea monsters and explore the post-apocalyptic underwater world. Unlock multiple ships with special weapons and abilities for your journey and become a legendary hunter!
---
Ninja Shodown – €12.99 / £9.99 / CHF 18.20
It's every ninja for themselves in the ultimate battle for the Jade Katana! Fight alone, team up or take on friends in brutal arena-based combat where the mighty prevail and the weak pay the ultimate price: death and dishonour! The year is 199X and the world teeters on the brink of total destruction. The mystical Jade Katana, stolen! Its power, so lethal! In the wrong hands, humanity will fall! And so the Viper Clan, sworn guardians of the Jade Katana, prepare to embark on their most perilous mission yet: retrieve the sword at all costs! Use katanas, shurikens, bombs, machine guns, shotguns, bazookas and more as you battle your way through a variety of locations to become the ultimate ninja and fulfil the ancient vow of the Viper Clan.
---
Tower Of Babel – €9.99 / £8.99 / CHF 13.99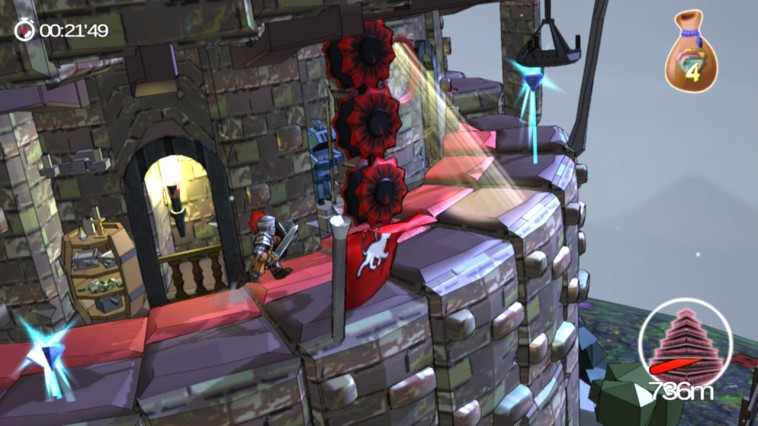 Experience the most daring of deeds with the moork knight. Reset the balance of the mysterious towers of Babel. Challenge yourself in a variety of different 1-2-3Dimensional environments. Move more slowly, more quickly or change track to evade the hundreds of obstacles which will aim to keep you from reaching the summit. Get the jetpack to reach impossible regions in hostile places. Overcome your own challenges by conquering the towers in the shortest time possible.
---
Tumblestone – €12.99 / £11.99 / CHF 17.99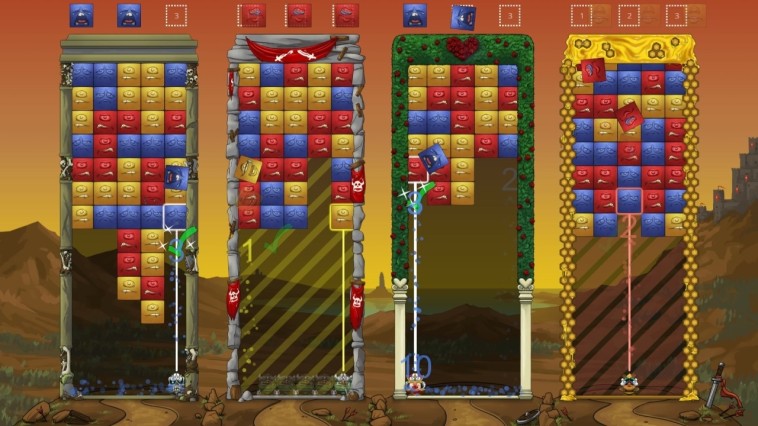 Tumblestone is the first original action-puzzle game of the past fifteen years. Race your friends in multiplayer or challenge yourself in story mode. Solve progressively more difficult and creative puzzles, help a sausage make friends, and find out what happened to the Tumblecrown.
---
Völgarr the Viking – €9.99 / £8.99 / CHF 13.99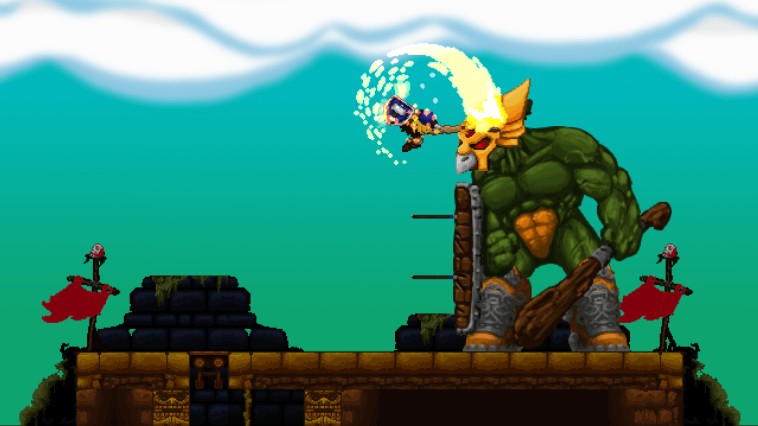 Völgarr the Viking possesses all the hallmarks of the true classics – simple controls, high challenge, and meticulous design – combined with hand-made pixel animation, an epic soundtrack, and buckets of blood. Flex your gaming muscles and step into the arena with Völgarr the Viking… or retire your gamer card. We dare you.
---
Oxenfree – €19.99 / £15.99 / CHF 19.00
The critically acclaimed, mind-bending adventure comes to the Nintendo Switch! Oxenfree is a supernatural thriller about a group of friends who unwittingly open a ghostly rift. Play as Alex, a bright, rebellious teenager who brings her new stepbrother Jonas to an overnight party on an old military island. The night takes a terrifying turn when you unwittingly open a ghostly gate spawned from the island's cryptic past. How you deal with these events, your peers, and the ominous creatures you've unleashed is up to you. Determine every aspect of Alex's story while exploring Edwards Island, uncovering the base's dark past, and changing the course of your friends' lives.
---
Check back for reviews on these games soon! That's not all this week there's also TWO new demos to get stuck into!
Demos
Just Dance 2018
Spelunker Party!
DLC;
[Infinite Minigolf] Tortuga – FREE
[Mario + Rabbids Kingdom Battle] Pixel Pack – €2.99 / £2.49 / CHF 2.91