Your wallet might be DOOMed!
---
It's another bumper week on the Nintendo Switch eShop (like every week these days) but the obvious headline is DOOM, Jhonatan is hard at work on our review and we will bring you our thoughts very soon! Also launching this week are 14 other titles as well as some that you can pre-load. Will you be picking anything up this week?
DOOM – €59.99 / £49.99 / CHF 77.90
---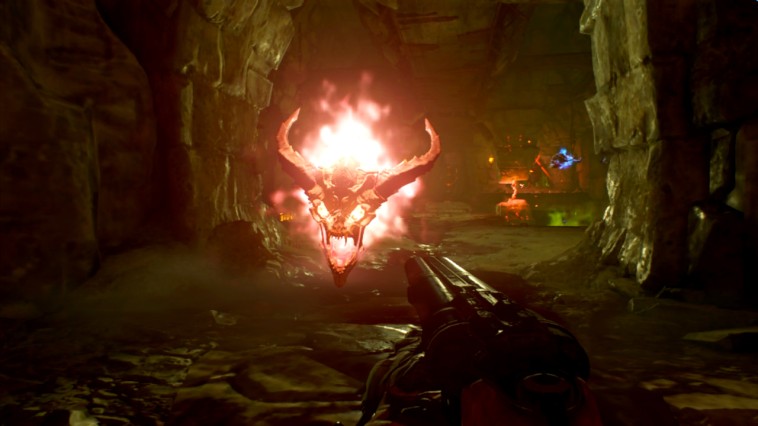 ---
Slay hordes of relentless demons anytime, anywhere in DOOM, a brutally fun and fast-paced first-person shooter on Nintendo Switch. Blast your way through an intense single-player campaign, or crush your friends online in numerous multiplayer modes.
Farming Simulator Nintendo Switch Edition – €44.99 / £37.99 / CHF 49.95
---
---
Take on the challenges of the modern farmer! Explore a huge open world including a detailed North American environment, loaded with farming activities, over hundreds of acres of land. Drive over 250 authentic farming vehicles and equipment from over 75 manufacturers, including brands such as Challenger, Fendt, Massey Ferguson and Valtra. Harvest many types of crops, tend to your livestock, take part in forestry work, and sell your products to expand and invest in your farm! Transport your goods in trucks and trailers, or load and drive trains to reach your destination.
SONIC FORCES™ Digital Bonus Edition – €39.99 / £34.99 / CHF 56.00
---
---
In SONIC FORCES, the evil Dr. Eggman has conquered much of the world with help from a powerful and mysterious new villain named Infinite. Now, you must assist Sonic and build an army to reclaim the world as you fight against chaos and destruction. Defeat enemies with blazing speed as Modern Sonic, catapult past perilous platforms as Classic Sonic, and create your very own Custom Hero Character equipped with a variety of powerful gadgets. Experience fast-paced action with these three unique gameplay styles, explore iconic stages, plus, fight across unique added content with Shadow as a playable character! Digital Bonus Edition includes: – SONIC FORCES videogame – EPISODE SHADOW (DLC) – SEGA / ATLUS PACK (DLC) The fate of Sonic the Hedgehog's world is in your hands – Join the Uprising.
Ben 10 – €34.99 / £34.99 / CHF 49.00
---
---
It's Hero Time! Ben, Gwen, and Grandpa Max once again have their
cross-country road trip in the Rust Bucket cut short by super villains and their evil, world-threatening plans.
As Ben Tennyson, it's up to you to save the world. Take on some of Ben's most infamous enemies, including Zombozo, Queen Bee, and the Weatherheads. Unlock and transform into all ten of Ben's incredible alien forms. Use each alien's powerful combat moves – including Ultimate Attacks – to lay the beat-down on enemies with devastating combos, and solve puzzles with each alien's unique abilities as you unravel exciting new stories in three all-new playable episodes. Being a hero can be hard work…but it's a whole lot of fun!
Snipperclips Plus – Cut it out, together! – €29.98 / £26.98 / CHF 42.00
---
---
There are reams of new content in Snipperclips Plus – Cut it out, together! This expanded version of the game packs in all the paper antics of the original, plus more.
If you already own Snipperclips – Cut it out, together!, you can purchase the new content as DLC in Nintendo eShop.
Maria The Witch – €4.99 / £4.49 / CHF 7.00
---
---
Zaki & Mia stole all the mails and spread them all over the worlds. Help Maria to bring them back to their owners. She is an amateur, and she still needs a lot of practice to master her broom. It will not be easy but she has to do what she has to do.
Heroes of the Monkey Tavern – €9.99 / £8.99 / CHF 13.99
---
---
After countless days and nights celebrating within the infamous Monkey Tavern, our team of adventurers have spent every last penny… Their fates, however are about to change… Like a gift from the gods, in walks a mysterious stranger who points them towards a high tower full of invaluable treasures. It doesn't take much more to rouse their thirst for adventure. You will enjoy exploring a dungeon full of riddles, dangerous enemies and vicious traps. And if luck favours…you will discover secret passages sheltering legendary weapons and armour.
UNO – €9.99 / £7.99 / CHF 9.90
---
---
UNO, one of the most well-known card games, makes its return to
the Nintendo Switch with an assortment of exciting features such as the new Today's Ruleset which adds more fun and new strategies to your UNO game! Race against others to empty your hand before everyone else in Classic play or customize your experience with a variety of House Rules. For even more fun, use the brand new Emote system to show how you really feel to everyone else playing either locally or Online!
Koi DX – €5.00 / £4.99 / CHF 6.50
---
---
KOI reflects a tranquil and mesmerizing experience as you embark
on an introspective journey through the lens of a lone koi fish separated from its owner and is the last hope for purifying waters polluted by mankind. It's up to you to turn the tide and guide the koi through eight artfully rendered stages that will take you into the murky as well as enchanting waters, deep below the surface. Search and activate the hiding small fish, bring the small fish to open the flowers with the same colour. The wandering black fish should be avoided once encountered. Once all flowers are opened, the black fish will be purified.
Octodad: Dadliest Catch – €13.99 / £11.99 / CHF 15.00
---
---
Octodad is a game about destruction, deception, and fatherhood. The player controls Octodad, a dapper octopus masquerading as a human. Octodad's existence is a struggle, as he must master mundane tasks with his unwieldy tentacles while keeping his cephalopodan nature a secret from his human family.
Rock 'N Racing Off Road DX – €7.99 / £7.19 / CHF 11.20
---
---
Get ready to enjoy Off Road races with your friends and family! Rock'N Racing Off Road DX offers the most entertaining and exciting races, with loads of skids, crashes and amazing jumps. You will have several modes of play, such as Cup mode, time trial and multi-player with the option of up to 5 Players at a time. Online ranking table where you can compare your best times with friends and players from around the world.
Spellspire – €9.99 / £8.99 / CHF 12.99
---
---
Spellspire is a thrilling mashup of word game and action role
playing game. Pick letters from a grid to spell words and shoot them from your wand as spells. The longer the word, the bigger the blast!
Buy more powerful wands, hats and robes with magical special effects and abilities. Power through tough encounters and boss fights with health potions, spell scrolls and other magical items. Will you reach the top of the Spellspire, and what will you find?
Tallowmere – €6.99 / £6.29 / CHF 9.80
---
---
Greetings, hero. How far through Lady Tallowmere's dungeons can
you delve? Each randomly-generated room gets bigger, harder, and more rewarding the further you go. Raise your shield and hunt for the key in each room – or die trying. Be on your guard for every enemy, elite, boss, and treasure chest you'll encounter. Discover new weapons and armour ranging from Basic to Otherworldly. Brace yourself as you
learn the quirks of each foe, trap, and room type so you can strive for that "one more run" high-score victory! To those who will be lured into Lady Tallowmere's dungeons: good luck.
Transcripted – €7.99 / £6.99 / CHF 11.00
---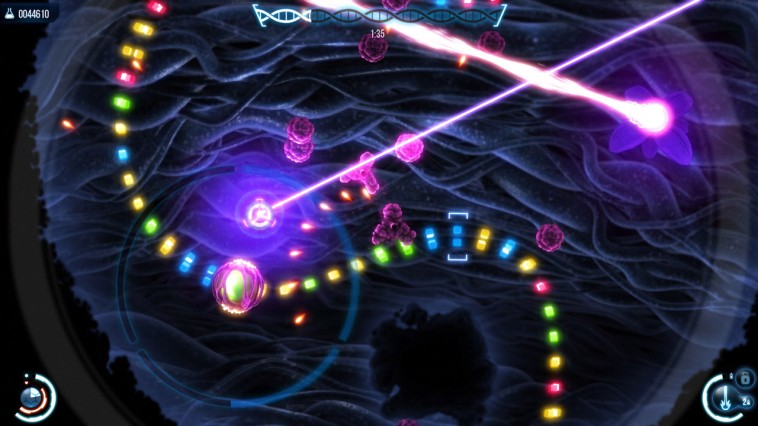 ---
Transcripted is a mixture of two incredibly addictive and vastly
popular casual gaming styles: the dual-stick shooter and the match three puzzle game. In Transcripted players take control of the Nano Probe, a microscopic apparatus used to combat disease. Many weapon and ship upgrades allow players almost limitless customization options for their Nano Probe. Successfully navigate through hordes of deadly pathogens to destroy the disease's pseudo-DNA and defeat gigantic boss.
Cat Quest – €12.99 / £9.99 / CHF 15.50
---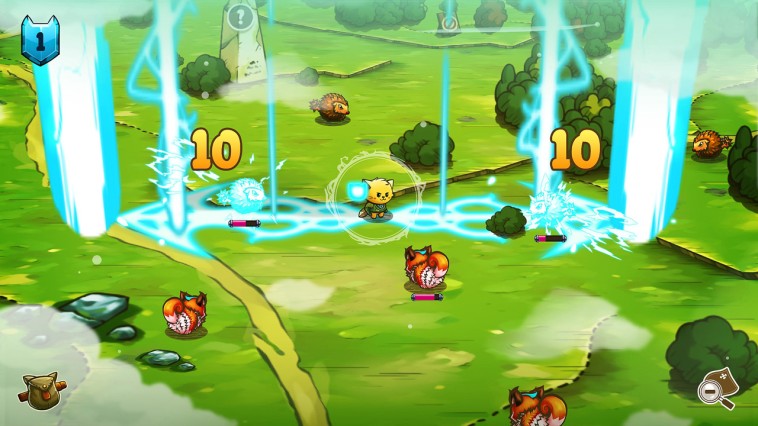 ---
Leap into a grand adventure in purrsuit of the evil Drakoth and
your catnapped sister! Explore Felingard's huge overworld map, risk life and limb delving into dungeons for epic loot, and lend a paw to a furry cast of characters in a flurry of side quests. Combat in Cat Quest takes place entirely in real time, allowing you to get close to enemies with a slash of your blade, dodge roll to avoid a counter-attack, and then finish them off with powerful magic! Wield the ancient spells of Lightnyan, Flamepurr, and Healpaw to vanquish your foes! (Fur real!)
Reviews for these games will arrive ASAP. Let us know what you will be picking up?
Demos
DLC
[Snipperclips – Cut it out, together!] – DLC – €9.99 / £8.99 / CHF 14.00
[Sonic Forces] – Dark Shadow Costume – FREE