One for the 'gungeon' crawlers.
You'd think with it being so close to Christmas, we'd get a bit of a break from the onslaught of eShop releases… Well, too bad! This week sees the launch of Dodge Roll's Enter the Gungeon, along with a plethora of other titles you can check out below!
---
Enter the Gungeon – €14.99 / £10.99 / CHF 15.00
Enter the Gungeon is a bullet hell dungeon crawler following a band of misfits seeking to shoot, loot, dodge roll and table-flip their way to personal absolution by reaching the legendary Gungeon's ultimate treasure: the gun that can kill the past. Select a hero [or team up in co-op] and battle your way to the bottom of the Gungeon by surviving a challenging and evolving series of floors filled with the dangerously adorable Gundead and fearsome Gungeon bosses armed to the teeth. Gather precious loot, discover hidden secrets, and chat with opportunistic merchants and shopkeepers to purchase powerful items to gain an edge.
---
Brawlout -€19.99 / £17.99 / CHF 28.00
Brawlout packs a punch with couch and online play modes, blending platform fighter mechanics and traditional fighting game play into a stylish and fluid battle royale. Rather than slow-paced defensive battles, Brawlout goes all-out with the lightning-fast aerobatics which platform fighters are famous for.
---
Tiny Metal – €24.99 / £19.99 / CHF 24.90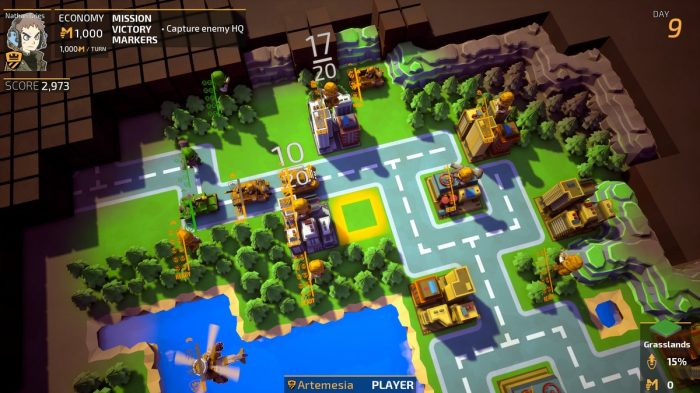 A turn-based strategy game of intrigue with a distinct Japanese flavour that takes place in the aftermath of your king's assassination. Roll out the tanks, create more troops, expand your squad, and struggle for territory with war-room levels of control! Outfight the enemy with your own army of foot soldiers, tanks, helicopters, tactical vehicles, and fighter jets. Capture rival territories and extend your military power over the sprawling map of Zipang. Follow the gripping story of Nathan Gries and answer for yourself what is — and what isn't — worth fighting for.
---
60 Seconds! – €9.99 / £8.50 / CHF 11.99
60 Seconds! is a dark comedy atomic adventure of scavenge and survival. Collect supplies and rescue your family before the nuke hits. Stay alive in your fallout shelter. Make difficult decisions, ration food and hunt mutant cockroaches. And maybe survive. Or not.
---
Floor Kids – €16.99 / £15.99 / CHF 23.99
Floor Kids is a new breakdance battle game featuring unique freestyle gameplay, rhythm challenges, and multiplayer sessions. Discover stylized hand-drawn graphics by award-winning animator JonJon set to an original soundtrack by world-renowned scratch DJ/producer Kid Koala. Innovative controls allow you the freedom to play the way you like with a dynamic scoring system that rewards your moves based on musicality, originality, and style. Build up your crew of bboys and bgirls, unlocking new characters and locations as you cross the city, busting hundreds of different moves and countless combinations on your journey from the corner to the club. Bring Your Skills. Build Your Crew. Find Your Style.
---
Crawl – €14.99 / £12.99 / CHF 19.00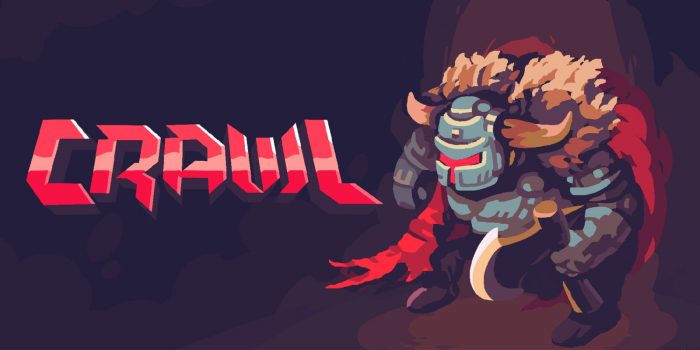 Crawl is a fast-paced arcade dungeon crawler for one to four players. Battle through randomly generated dungeons full of cruel traps and horrid beasts- all controlled by your friends! If one of them kills you they take your place and it's their turn to crawl. It's a race to gain enough XP and loot to face them all as they possess the flailing limbs of the hulking final boss!
---
Blossom Tales: The Sleeping King – €14.99 / £13.49 / CHF 19.99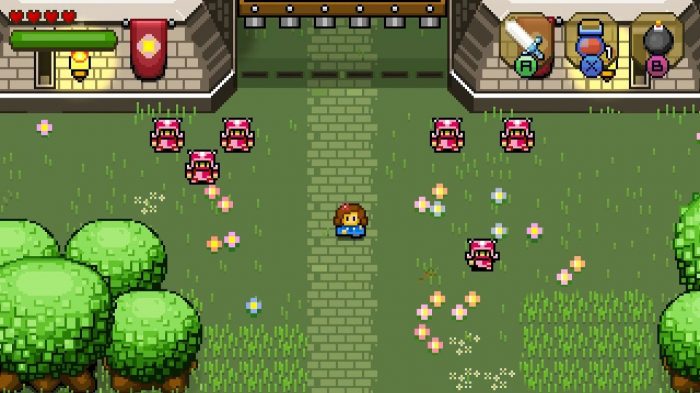 Explore a vast open game world in classic action-adventure fashion as Lily, Knight of the Rose! Slash your way through monster-infested dungeons to save the Kingdom of Blossom from eternal darkness. Collect unique weapons, spells and items during your journey to take down powerful bosses and solve clever puzzles. Be part of a vivid, dynamic story passed down from grandfather to grandchildren by influencing the course of events yourself!
---
Frederic: Resurrection of Music – Launch Price €5.39 / £4.85 / CHF 7.19 (Regular Price €5.99 / £5.39 / CHF 7.99)
Step into Frederic Chopin's shoes, and embark onto an one-of-a-kind adventure through musical genre. Frederic Chopin – one of the world's most talented classical composers, is brought back from the afterlife and finds that he's an involuntary part of a treacherous plan. The world of music is at the edge of destruction. Soulless music labels and mass-produced popstars have hindered all creativity. And you're the only hope of bringing it back.
---
Fruitfall Crush – €5.49 / £4.99 / CHF 7.70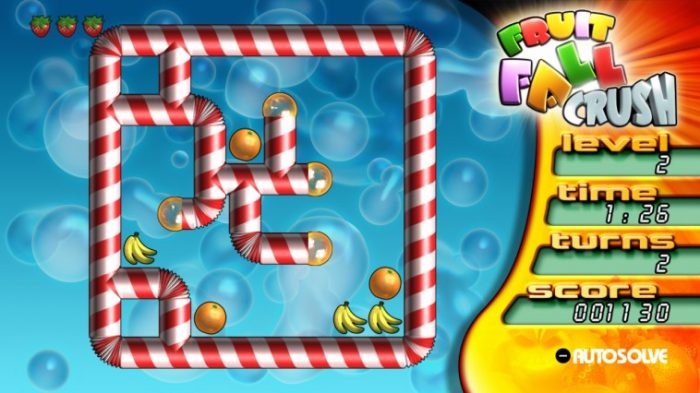 FRUITFALL CRUSH, a true puzzle game, ideally suited to the Nintendo Switch™ gaming philosophy; simple in concept but with enormous depth as the challenge increases. FruitFall Crush is very easy to grasp with simple controls but will keep players coming back for more, eager to improve their performance. It's one of those games that's impossible to put down, yet so easy to pick up and play! The superb blend of carefully crafted game mechanics, ease of play combined with 75 mind bending levels, will have you reaching for FruitFall Crush time and time again!
---
Guns, Gore and Cannoli -€9.99 / £8.99 / CHF 14.00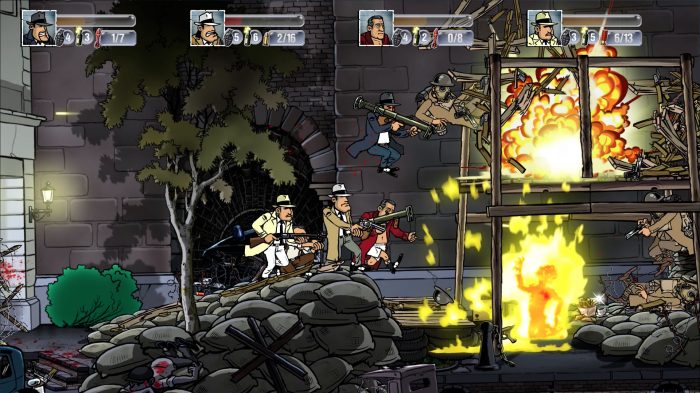 Welcome to Thugtown circa 1920, the height of Prohibition. Prepare yourself for a non-stop, action-packed, completely over-the-top, fast-paced, platform game. Set against the gangster heyday of the roaring twenties. Lose yourself in an exciting, elaborate tale of the underground and underworld. Experience friendship, betrayal, vengeance, and witness first-hand the rise and fall of a criminal mastermind. This is survival horror, wiseguy style… Capiche?
---
Heart&Slash – €13.99 / £12.59 / CHF 19.60
Heart&Slash is a 3D brawler roguelike robot love story set in a world where machines are all that remains from human civilization.  You play as Heart, a sentient robot fighting to escape the grip of the evil and all seeing machine QuAsSy (Quality Assurance Systems). But make no mistake, Heart&Slash is no walk in the park. Every death is permanent and means a new randomly generated level for you to start over with a different set of weapons and items you can use, new enemies to fight and secrets to explore. Heart&Slash offers players something new and challenging because it is not about mastering one system, rather adapting to what is provided and making the most of it.
---
Max: The Curse of Brotherhood – €14.99 / £14.99 / CHF 21.00
A warm Summer day, Max comes home from school and finds his room in a mess. His little brother Felix is playing with his toys again! In anger, Max turns to his laptop and makes a search: "How to make your brother disappear". Max: The Curse of Brotherhood is a cinematic adventure filled with action-packed platforming and creative puzzle-solving. Armed with only a Magic Marker, Max must confront evil at every turn in a hostile and fantastical world in order to save his kid brother, Felix. Fortunately, the Magic Marker has the power to bend the elements and create magic objects that can help Max on his quest. Join Max on the greatest adventure of his life!
---
Mom Hid My Game! – €4.99 / £4.49 / CHF 7.00
Let's find the game console Mom hid! Is it inside the chest or on the shelf? Could it be under the sofa, too? Where is it!? Find the 'game' in each level using various items! An easy-going and funny escape game awaits!
---
Plague Road – Launch Price €8.75 / £8.39 / CHF 12.25 (Regular Price €12.50 / £11.99 / CHF 17.50)
Set around a city being consumed from within by a disease, Plague Road tells a story of a lone doctor who once abandoned their home and now returns to learn the fate of those they left behind. Travel from the safe refuge of your farm through a series of regions progressively more affected by the infernal plague. On the road, rescue survivors and choose whether to use them as traveling companions or to improve the Doctor's farm and gain access to new abilities. How your farm progresses depends upon where you assign survivors to work.
---
Puzzle Box Maker – €14.99 / £13.49 / CHF 20.99
Let your fantasy run wild and get creating and uploading your own amazing Pixel Arts to the cloud. Browse the online gallery and play automatically created, challenging levels from any user generated image. Redraw your image in paint-by-numbers style or use it as a level to play action mini games within it.
---
The Coma: Recut – €19.99 / £17.99 / CHF 28.00
The Coma: Recut is a Korean survival horror. You are Youngho, a hapless Korean student who, after drifting asleep during his final exam, wakes to find himself trapped in a twisted version of his school, Sehwa High. And he's not alone. Relentlessly pursued by a psychotic killer, Youngho must evade his hunter while desperately searching for a way to escape the dread-filled corridors and classrooms.
---
The Deer God – €7.99 / £7.19 / CHF 11.20
The Deer God is a breathtaking 3D pixel art adventure that will challenge your religion and your platforming skills. It's a game about survival, reincarnation, and karma; all set in a breathtaking and unique 3D pixelized world. Feast your eyes on the beautiful lighting, day and night system, and vast landscapes. Become one of the most beautiful animals on planet earth. LIVE AS A DEER. SURVIVE AS A DEER.
---
The Next Penelope – €12.99 / £10.99 / CHF 17.90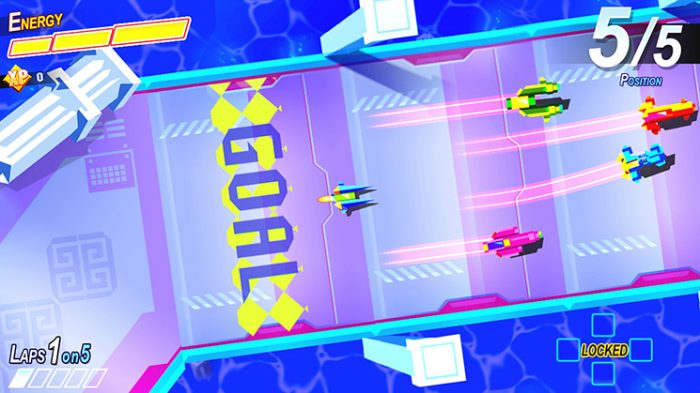 Set in a futuristic Odyssey, "The Next Penelope" is a fast paced action racing game with loud colours, an original story and a challenging risk-reward system. As Penelope is looking for Ulysses through the galaxy, the player is free to explore the planets in any order. Each world features unique situations, races, even bosses, and new permanent abilities to enhance Penelope's spaceship. Weapons can be mixed and used at any time, but all these abilities cost vital energy, so the player is very powerful and close to death at the same time! If you've played a Micro Machines game, you'll feel right at home with the controls! (An alternative control scheme is available for newcomers as well.)
---
Tiny Troopers Joint Ops XL – €12.99 / £9.99 / CHF 17.99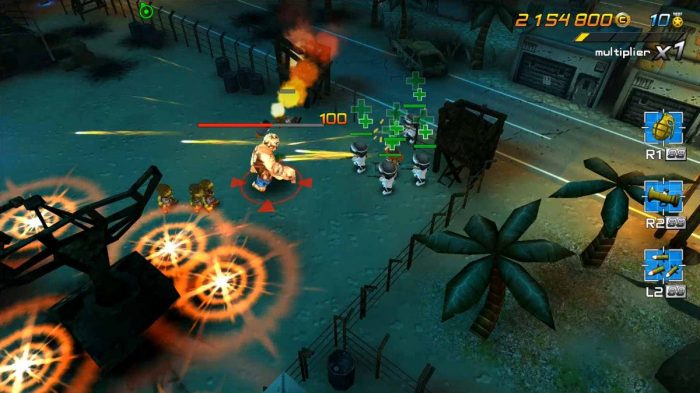 Tiny Troopers Joint Ops XL is an epic bite-sized arcade shooter, filled to the brim with action-packed mini maps of mayhem! Take control of your tiny troopers as you battle evil adversaries from around the world with a multitude of weapons. Recruit specialist mercenaries such as Medics, Machine Gunners and the Elite Delta Force to subdue enemy insurgents! Collect medals, dog tags, Intel and more during the course of each mission to ensure victory.
---
Arcade Archives VS. SUPER MARIO BROS. – €6.99 / £6.29 / CHF 9.80
"VS. SUPER MARIO BROS." is an action game released in 1986 by Nintendo. Mario and Luigi must go on a widespread adventure in order to rescue Peach from the clutches of Bowser. This version is from the Nintendo VS.SYSTEM, and the positions of enemies and items differ from the Nintendo Entertainment System (NES) version.
---
Bloody Zombies – €13.49 / £10.99 / CHF 15.00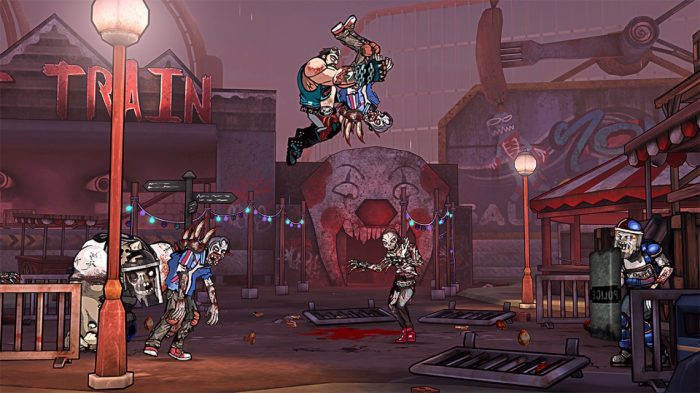 Bloody Zombies is a co-op brawler evolved for Nintendo Switch with innovative freeform combat, expansive multiplayer options, and hordes upon hordes of zombies! Fight over 20 diverse environments using your brutal, expanding abilities to take down a huge variety of deadly, mutated zombies. Created for 1-4 players both online & offline, Bloody Zombies is fully playable across all Nintendo Switch play modes, and supports all controller configurations.
---
Hammerwatch – €9.99 / £8.99 / CHF 14.00
The highly acclaimed hack & slash Hammerwatch is finally here!  Kill hordes of enemies with varied looks and features through unique environments
with traps, hidden secrets and puzzles. Master 7 different classes, including The Sorcerer, a new class coming first to consoles; and unlock and upgrade their unique abilities. Play solo or co-op from bottom to top of Castle Hammerwatch in the fantasy pixel art environment. Then crawl around the desert in the Temple of the Sun Expansion and try to survive in the two extra modes. Gather your friends and unleash your powers in a memorable couch-play session!
---
RXN -Raijin- – €31.99 / £28.79 / CHF 44.80
Japanese game developer & shoot'em up specialists Gulti and "The Fun-Loving Corporation" Kayac are proud to present the all-new "RXN -Raijin-". The project commemorates Gulti's 10th anniversary, and the team has delivered a title that emphasizes the fundamentals of the "shmup" genre – shoot, dodge, destroy. The vertically-scrolling shooter utilizes the entire width of the 16:9 field, resulting in challenging, strategy-testing gameplay. Enjoy the story elements of the game, featuring a star-studded cast of voice actors.
---
Woodle Tree Adventures – €4.99 / £4.49 / CHF 7.00
Woodle Tree Adventures is an old school platform game with a catchy and unique art style! You will find all the classical elements from the 90's games and new interesting ideas. Explore a total of 8 worlds and save the lands with the magical water drops you'll find during your journey, bringing back peace and balance and finally becoming the New Hero!
---
So that's it for this week! Quite a busy one, isn't it? What will you be picking up? Let us know in the comments!