A Minecraft clone, this is not.
---
Well folks, we've got another cracking week lined up for the Nintendo Switch eShop! There's plenty here for everyone whether you're into building or side-scrolling shooters. Let's get stuck right in.
---
Dragon Quest® Builders™
€49.99 / £39.99 / CHF 64.90

The goddess Rubiss has spoken – and you have been chosen. Dragon Quest Builders is destined for Nintendo Switch.
The game is a big hit in Japan, mixing the fun of building with an overarching story and the combat of an action-RPG. You'll master the art of construction, build your own towns however you want, defend them from monsters, and rescue townsfolk in need. Succeed and you may just rebuild Alefgard, the very same world where the series began.
A separate free build mode allows you to build to your heart's content with unlimited resources. And a Nintendo Switch exclusive Great Sabrecub will boost your speed and grant you special material by defeating enemies.
---
Dandara
€14.99 / £13.49 / CHF 21.00

The world of Salt hangs on the brink of collapse. The citizens, once free spirits, now stand oppressed and isolated. But not all is lost, for out of this aether of fear arises a heroine, a ray of hope. Her name is Dandara.
Welcome to a unique 2D metroidvania platformer full of mystical creatures and boundless exploration. Defy gravity as you jump across floors, walls, and ceilings alike. Discover the mysteries and secrets hidden throughout the world of Salt and its diverse array of characters. Empower Dandara for combat and survival against enemies bent on oppression.
---
The Darkside Detective
€12.99 / £11.69 / CHF 18.20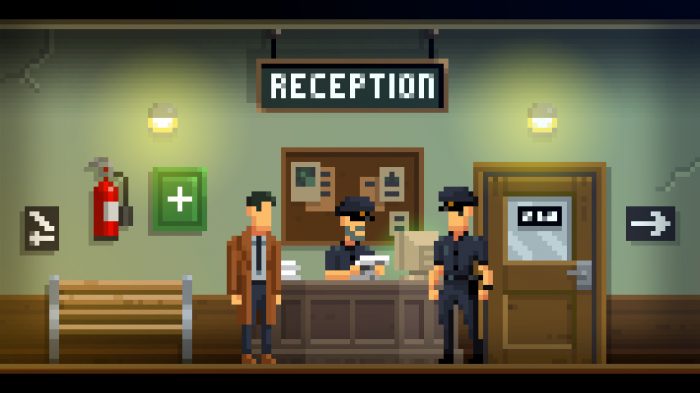 Where cultists crawl, where demons dwell, where the occult… occults? *ahem* That's where you'll find Detective Francis McQueen, the lead investigator of the criminally underfunded Darkside Division. When evil darkens the doorsteps of Twin Lakes City – hell, even when it just loiters around shop fronts or hangs out in shady alleyways – he's there, ready to investigate the cases that nobody else will.
He is The Darkside Detective.
The Darkside Detective is a micro-adventure game with a distinct sense of humour and charm which consists of a series of humorous bite-size investigations into the occult and extraordinary.
---
Mercenary Kings
€15.99 / £14.39 / CHF 22.40

In this frantic 2D action game, you are part of the Mercenary Kings, the most skilled team of warriors-for-hire on Earth, but when your comrades have fallen and the fearsome forces of CLAW have seized an island-wide top secret Laboratory Base, you must do what it takes to stop them.
But you're not going in unprepared! Your back-up is made of a crew of rogue geniuses and experts of their field! Able to craft & customize guns'n'blades or upgrading body armor, you've never been this ready to join the fight.
Whether its solo or with friends, move out, cut down CLAW and save the world!
---
Black Hole
€5.99 / £5.40 / CHF 8.40

Black Hole is an arcade-style twin-stick shooter in space. Choose your ship and embark on a dangerous and action packed flight through multiple black holes. Shoot everything you can see and collect everything you can find.
---
Premium Pool Arena
€9.99 / £8.89 / CHF 11.90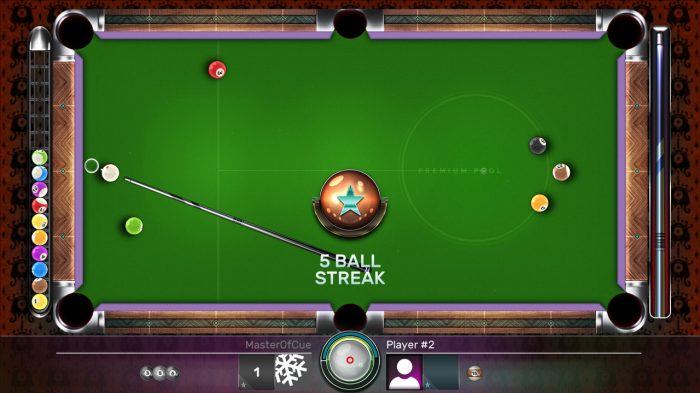 Awaken the pool pro within you!
(Re)discover the joy and tension of traditional pool through the different game modes and ultra-intuitive gameplay. 
Work on your technique, unlock better and better cues and pocket the victories to become absolute champion!
---
Crypt of the NecroDancer: Nintendo Switch Edition
€19.99 / £17.99 / CHF 28.00

Crypt of the NecroDancer is a hardcore rhythm-based dungeon crawling game. Can you survive this deadly dungeon of dance, slay the NecroDancer, and recapture your still beating heart? Or will you be a slave to the rhythm for all eternity?
Players must move on the beat to navigate randomly generated dungeons while battling dancing skeletons, zombies, dragons, and more, while grooving to the game's award winning Danny Baranowsky soundtrack! You can even team up with a friend in local co-op mode!
---
ACA NEOGEO 2020 SUPER BASEBALL
€6.99 / £6.29 / CHF 9.80

"2020 SUPER BASEBALL" is a baseball game released by SNK in 1991.
In the near future, there are two leagues with 6 teams each. Players pick their team, and compete for the championship. As the game progresses, landmines will be set up on the field, and armor can be purchased during games to reinforce players. These unique aspects make for a very different baseball experience!
---
Aegis Defenders
€19.99 / £14.99 / CHF 28.00

Explore, build, and defend in this unique mashup of Action-Platformer and Tower Defense strategy.
You play as a team of Ruinhunters searching for the one thing that can save their village – a legendary weapon known as Aegis.
---
Arcade Archives CRAZY CLIMBER
€6.99 / £6.29 / CHF 9.80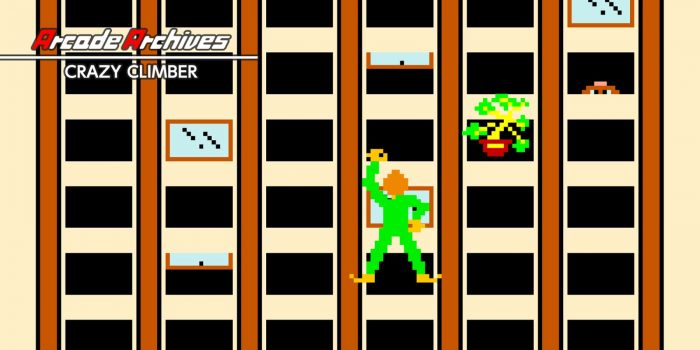 "CRAZY CLIMBER" is an action arcade game produced by Nichibutsu in 1980.
Players control the right hand and left hand of the twin lever, to overcome various obstacles, to climb aiming the top of the skyscraper.
---
Aperion Cyberstorm
Launch Price €11.25 / £9.89 / CHF 13.14 (Regular Price €12.50 / £10.99 / CHF 14.60)

Unleash destruction alone or with your friends in the 2D twin-stick bullet hell Aperion Cyberstorm! Find new Elements and Abilities, and mix them for more destructive power – Beat your enemies with plasma-coated spiral rockets, scrap them with electric mines, or overwhelm them off with devastating lasers. Travel to vast hostile worlds in Campaign to find your old team. Push through the factions standing in your way to the truth. Also, with cooperative play, experience an added challenge as the enemies you fight become tougher. Good luck.
---
ATOMIK: RunGunJumpGun
€7.99 / £7.99 / CHF 8.00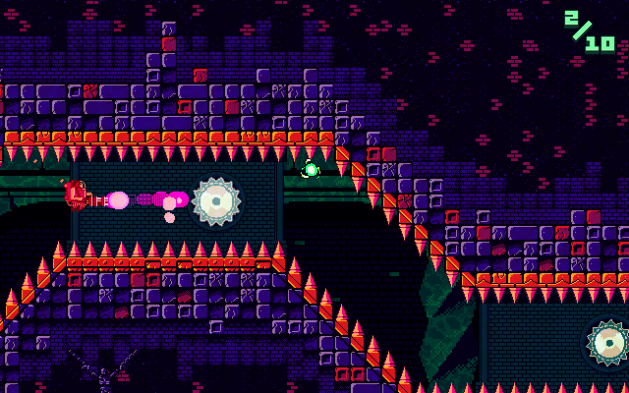 ATOMIK: RunGunJumpGun is a tough as nails 2D Action Platformer that puts a teeth-rattling, gravity-defying weapon in your hands. With a cast of crazed characters, simple but beautifully difficult gameplay, and a pulsing musical score, ATOMIK: RunGunJumpGun is a loud, trippy mess of twitchy platforming goodness.
---
Disc Jam
€14.99 / £13.49 / CHF 21.00

Disc Jam is a fast-paced action-sports game that pits 2-4 players against each other in a frantic mix of air hockey and tennis. Players scramble to retrieve and throw a glowing disc while unleashing devastating abilities and defending their end zone. An exciting blend of strategy and skill, this arcade-inspired title boasts a zany roster of characters to compete with friends both on the couch and online!
---
Draw a Stickman: EPIC 2
€6.99 / £6.99 / CHF 9.80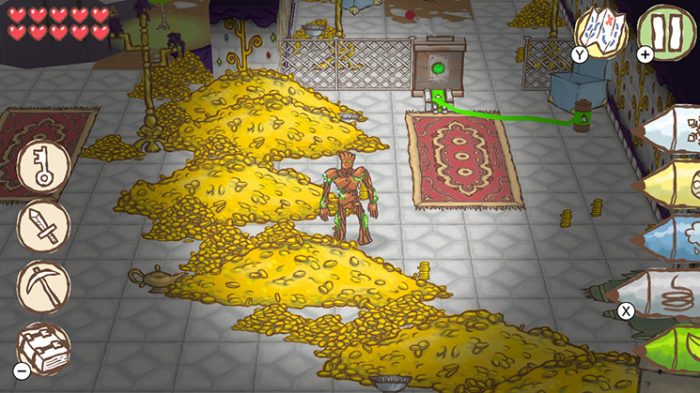 Imagination is the key, as you enter a magical storybook land full of mystery and wonder, unusual creatures and enigmatic puzzles! Create your own original stickman and then watch it come to life in DRAW A STICKMAN: EPIC 2 and the DRAWN BELOW expansion! Challenge yourself to unlock every secret, collect every drawing, and share your creativity with the world!
As you explore each colorful environment, choose from an assortment of drawing pencils and tools to help you successfully overcome every obstacle along the way.
---
Mercenaries Saga Chronicles
€14.99 / £13.59 / CHF 20.30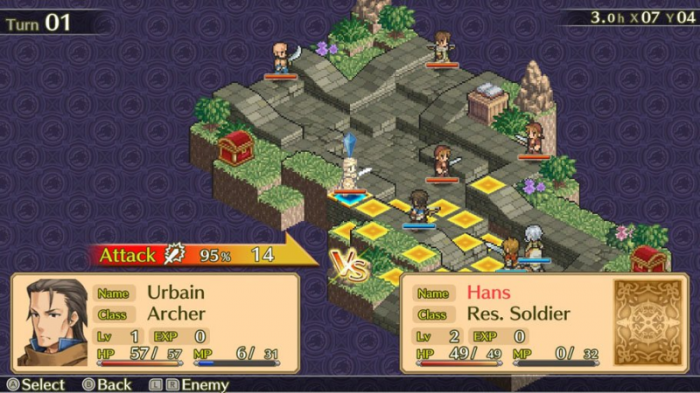 Featuring Mercenaries Saga: Will of the White Lions, Mercenaries Saga 2: Order of the Silver Eagle and Mercenaries Saga 3: Gray Wolves of War, Mercenaries Saga Chronicles assembles the heroes from this series in one collection.
Includes: Leon, the commander of the White Lions mercenaries. Claude, the captain of the Kingdom's Order of the Silver Eagle team. Marion, the commander of the Gray Wolves mercenaries.
---
Millie
€4.49 / £4.04 / CHF 6.30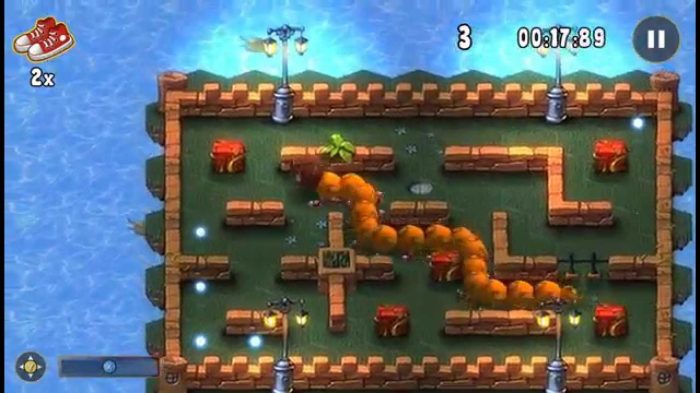 A joyful, casual puzzle game that will tease both your wits and your memory!
Control a millipede as you roam through over 90 diverse levels. Solve the elaborate mazes that stand in your way. Gather and use a multitude of power-ups to help you in your endeavor. Enjoy three types of immersive minigames. Grow bigger and bigger, and remember: try not to eat your tail.
---
And that's it for this week! There's just no stopping this relentless release schedule, is there? What will you be purchasing this week? Let us know!