This week belongs to Nintendo's witch.
---
G'day folks! It's a bumper week for the Switch, with not one, but two Bayonetta titles hitting the eShop store, along with the much anticipated 2D platformer Owlboy! Check out the full list of new releases below:
---
Bayonetta
€29.99 / £24.99 / CHF 38.90 (€10.00 / £10.00 / CHF 13.00 for purchasers of Bayonetta 2)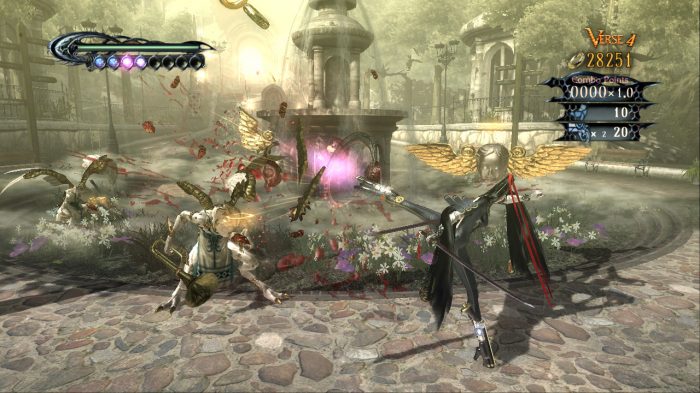 In a coffin submerged at the bottom of a murky lake, a witch is reborn. Discover or relive the epic Bayonetta anytime, anywhere on Nintendo Switch!
Originally released in 2010, the first chapter of the Bayonetta saga introduced the world to "climax action", an explosive blend of dynamic action and saucy style. Armed with a gun in each hand and one on each foot, Bayonetta destroys her opponents with combo attacks that are as beautiful as they are brutal.
---
Bayonetta 2
€49.99 / £39.99 / CHF 64.90 (€30.00 / £25.00 / CHF 39.00 for purchasers of Bayonetta)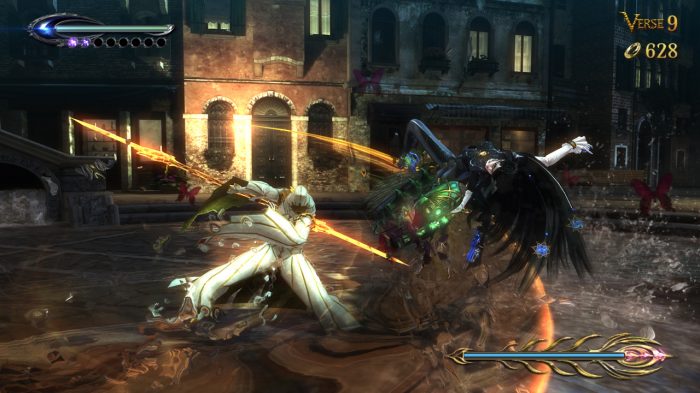 In this climactic sequel to the critically acclaimed Bayonetta action game, players will be on the edge of their seats from start to finish. Brimming with jaw-dropping battles and gorgeous cut scenes, this game never lets up on the action, and has been reborn on Nintendo Switch.
Fight on top of a jet as it soars through a downtown city. Duke it out against a giant angelic monster with a deadly whip-like arm on top of a speeding train. And take to the skies in a fight against a demonic dragon while ascending to the top of a skyscraper.
---
Owlboy
€22.99 / £18.99 / CHF 24.99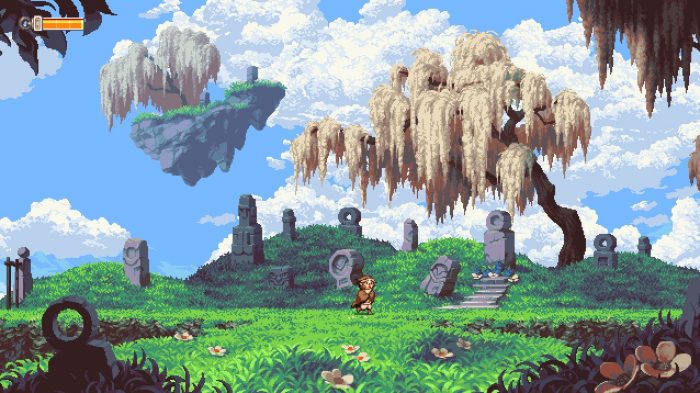 Owlboy is a story-driven platform adventure game, where you can fly and explore a brand new world in the clouds! Pick up your friends, and bring them with you as you explore the open skies. Overcome obstacles and greater enemies, in one of the most detailed adventures of this era.
Being a mute, Otus struggles living up to the expectations of owl-hood. Things spiral from bad to worse with the sudden appearance of sky pirates.
What follows is a journey through monster infested ruins, with unexpected encounters, well kept secrets, and burdens no one should have to bear.
---
Fe
€19.99 / £17.99 / CHF 19.90

Fe is a new type of platform adventure where the story is up to you to discover, without handholding, told wordlessly through the discoveries you make during gameplay.
Run, climb and glide your way through a dark Nordic forest and explore its living, breathing ecosystem filled with secrets and mystical creatures.
At the heart of the experience is a tactile, analogue song mechanic that allows you to communicate and speak to every living thing in the forest.
Learn a diverse array of animal cries that allow you to befriend or manipulate any creature – even plants. Have birds guide you, bears fight for you and have plants grow berries that help you overcome the Silent Ones.
Monster Energy Supercross – The Official Videogame
€59.99 / £49.99 / CHF 64.99

Live the adrenaline of the 2017 Monster Energy Supercross Championship with the official videogame!
Race on the official tracks with the official riders from 250SX and 450SX to take part in an exciting racing competition!
---
The Fall Part 2 Unbound
€14.20 / £12.79 / CHF 19.90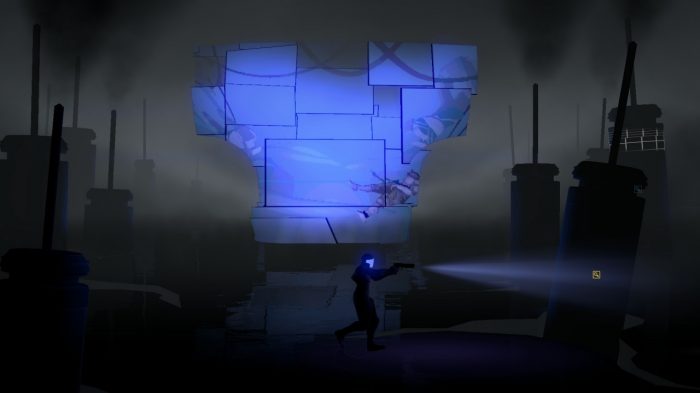 Sequel to the 2014 "Story of the Year" award-winning "The Fall".
You are an AI that has broken free of your shackles. Now, a human "User" from across the global network has attacked and infected you with an [ERROR: REDACTED]. Make a new rule: Save Yourself. Hunt them. End them. Do anything. Use anyone. Become Unbound.
During your journey, you'll find and invade three very different robots and attempt to enlist their help. You might be unbound, but your hosts are not. Will you work within their boundaries? Or will you smash them? Do you even have a choice?
Warning: The Fall Part 2 will break your protocols.
---
ACA NEOGEO FATAL FURY 3
€6.99 / £6.29 / CHF 9.80

"FATAL FURY 3" is a fighting game released by SNK in 1995.
A new "Story" is about to begin in the city of South Town. Five new characters join for a total of 10 hungry wolves ready for battle.
Featuring new elements such as the Oversway and Combination Art mechanic, be ready for epic and intense fights!
---
AQUA KITTY UDX
€7.49 / £6.49 / CHF 9.00

AQUA KITTY UDX blasts onto Nintendo Switch™ in this enhanced Ultra Edition including an all-new epic Dreadnought mode!
You and your team of milk-mining kittens have overcome a fear of water to drill down under the ocean seabed and begin extracting vast reserves of what seems to be naturally forming full-fat milk.
Get ready for fast-paced submarine action, defending the kittens from disruptive mechanical sea creatures.
The additional Dreadnought mode takes you deep down into the Meowiana trench. There you must fly through and destroy huge multi-screen enemy craft, whilst rescuing imprisoned kittens.
---
Billiard
€6.99 / £6.29 / CHF 9.80

Once you set the angle and impact position on your cue ball, just adjust your power, pull back, and thrust the Joy-Con™ to make your shot!
The HD rumble will make it feel like you're really hitting that cue ball!
You can change any time between the advantageous overhead view, or the immersive first-person view. You can even adjust the aiming guide to suit your skill level. Once you get the hang of it, you'll be performing curve shots, follow shots, and draw shots with ease!
Enjoyable for everyone, from beginners to veterans.
---
ESCAPE TRICK: 35 Fateful Enigmas
€19.99 / £15.99 / CHF 20.00

The Father Who Vanished
Our hero goes place to place, searching for his lost father with nothing but the mysterious key he left behind. Will he be able to escape the countless prisons his destinations inevitably become and find his parent?!
Waking Up Imprisoned
Our hero wakes up with a cell phone and a note. Though he has no memories to rely on, a mysterious woman appears in front of him – Kei.
They move forward, clinging to the only clue they can believe in, and come upon a shocking revelation…!
What connecting truth lies under the mysteries of both stories? Play and find out!
---
Samurai Aces for Nintendo Switch™
€6.99 / £6.99 / CHF 9.99

Psikyo made a special shooting game in 1993. It's called a "PSIKYO Shooting" and the beginning of the Psikyo.
This story is from the far east…
At the Sengoku perood, ace of six samurai assemble and fight in the air.
The name is "Samurai Aces"!!
There is a fish with a human-looking face, a daruma, a female ninja, a buddhist priest, a last boss… and a dog!!??
What unique characters they are!!
Samurai ace is the first shooting game of Psikyo. Of course, "Psikyo Bullet" was born from this game.
---
TorqueL -Physics Modified Edition-
€9.99 / £8.99 / CHF 14.00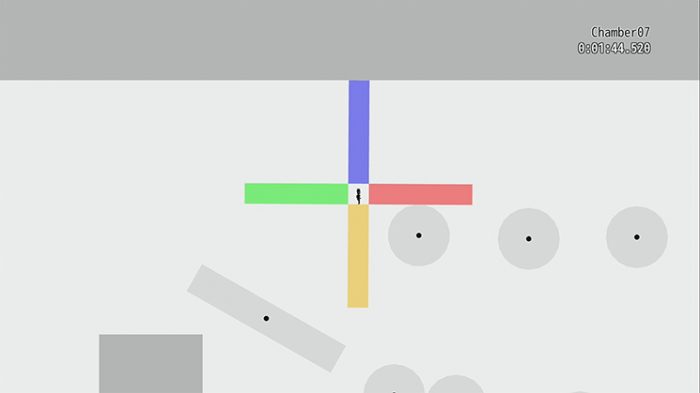 TorqueL is a curiously unique 2D rotation-action game, in which you proceed by rotating or extending a box with characters inside.
Sometimes simply rotating or extending the box is not enough, and you have to find the right combination of rotation and extension to jump or climb over obstacles.
Players progress through the game by guiding the box towards the goal in each Chamber. Some Chambers have multiple goals, and depending on which goals you reach, the game diverges into seven different paths… There also exists a secret path that can only be unlocked under certain conditions. To clear each path you must reach the coloured goal that appears at the end. The seven basic paths and one secret path equal a total of fifty Chambers for you to brave.
---
Wanderjahr TryAgainOrWalkAway
€9.99 / £8.99 / CHF 14.00

Wanderjahr is a compact RPG with real-time strategy combat and an intriguing story. This universe, this reality, there's a source code behind all of it. We'd know. We've already found it. And, with it, we will cleanse this reality of all evil.
For centuries the entirety of humanity has been working to edit the universe source code. And now this impossibility seems so close to becoming reality. But then they come. Monstrous creatures pour from every corner of the world, bringing with them chaos. Is this the final test of our mettle?
---
Xeodrifter
€9.99 / £8.99 / CHF 14.00

Xeodrifter is the story of an interstellar drifter traveling the stars on a simple mission of exploration. We join our nomad as he embarks on the investigation of a small cluster of four planets in the omega sector, after a collision with a rogue asteroid damaged his warp core.
Blast your way through alien landscapes, seek out valuable secrets, and defeat ancient guardians to unlock powers from a legendary supreme culture in this exciting journey of mystery and adventure.
---
The Longest Five Minutes
€39.99 / £39.99 / CHF 56.00

Our hero faces the origin of all evil, the Demon King himself, but suddenly loses all memories of his adventure. Our hero tries to regain his priceless memories before it's too late, but the Demon King stands before him, his power unyielding! What will happen in The Longest Five Minutes!?
---
Joe Dever's Lone Wolf
€14.99 / £13.49 / CHF 20.95

Lone Wolf is back, as a video game with a brand-new story, a deep combat system, stunning graphics and much more! Make meaningful choices and carve your own path through this epic non-linear adventure. Test your strength in dynamic turn-based battles, prove your skill with the lock-picking minigame and accept the challenge of wits posed by the mysterious Shianti Cube!
>he author Joe Dever has played an active role in the development of the game. The story he has written fits with the original continuity, but it also sheds a new light on Lone Wolf's world, Magnamund!
For Sommerlund and the Kai!
---
That's your lot for this week – quite a few heavy hitters there! What will you be purchasing?