Fourteen (plus two) games were confirmed for Nintendo Switch today. Which were your highlights?
Fans of indie gaming got plenty of news tidbits about upcoming Nintendo Switch releases in Tuesday's Nindies Showcase presentation.
Hosted by Damon Baker and with appearances from Head of Indie Relations Kirk Scott, the ten minute video highlighted a bunch of exciting looking titles that are going to be headed to the Switch's eShop in the near future. Let the hype train begin.
Mark of the Ninja Remastered
This side-scrolling action stealth platformer kicked off the show and is appearing on a Nintendo system for the first time in its remastered form. While we didn't get any gameplay footage, the cartoony graphic style is going to make this one a visual looker.
It's estimated for a Fall release.
Fantasy Strike
Anything can be a weapon in this, with the wind, fire, ghosts, gambling, paint and time itself all amongst the displayed arsenal. It'll feature local and online multiplayer.
Sirlin Games will bring out Fantasy Strike this summer.
Just Shapes and Beats
Musical bullet-hell game offers local and online co-op in what is a fairly unique concept of blending the two genres. A full story mode which can be taken on alone or with friends is something to keep an eye on.
The game from Berzerk Studio launches first on Switch this summer.
Garage
Top-down shooter Garage has you shooting the living dead and doing your best to survive in this world based on VHS-era B-movies.
The tinyBuild game comes out first on Switch in spring.
Pool Panic
"A giant cartoon game of pool", Pool Panic looks a really interesting concept. You play through a world where the main character is a cue ball and you need to hit him with the cue through levels with the goal of finding the 8-ball. This one does look really fun – you can 'pot' enemies into holes, and play through 100 levels alongside local multiplayer for up to four players.
Adult Swim Games and Miker will have this game launching first as a console exclusive later this year.
Bomb Chicken
An interesting 2D puzzle platformer, Bomb Chicken has you lay bombs around the level to get yourself out of trouble and open up new paths to the finish. Stack bombs up high to cause some serious carnage and keep an eye out for secret areas.
From Nitrome, this one launches first on Switch this summer.
Lumines Remastered
Our second Remastered offering is Lumines, a puzzler which makes use of light and sound as well as a visual board that looks something similar to Tetris. This one is local multiplayer and uses HD Rumble which reflect both the music and your actions during gameplay.
This Enhance game is out in spring.
Reigns Kings and Queens
As the monarch of the modern age, you have to deal with requests from peasants, allies and enemies and put your co-op decision making to good use. The game is a compilation of Reigns and Reigns Her Majesty.
From Devolver Digital and Nerial, this one's out in spring.
Light Fall
An indie game which has already taken a ton of rewards, Light Fall has you generate your own platforms in mid-air on your way to the goal. Head to the world of Numbra and forge your path by manipulating the shadow core. As an exclusive reveal, speed run mode will allow you to race against the fastest players in the world through online leaderboards.
From Bishop, Light Fall releases first on Nintendo Switch this spring.
West of Loathing
Slapstick comedy stick-person RPG adventure has a pencil drawing art style and has you pick one of three character classes to take in puzzles, jokes and plenty more. Turn-based combat is optional and there are more than 50 hats to collect.
From asymmetric, again this one's a system exclusive on Nintendo Switch.
Pode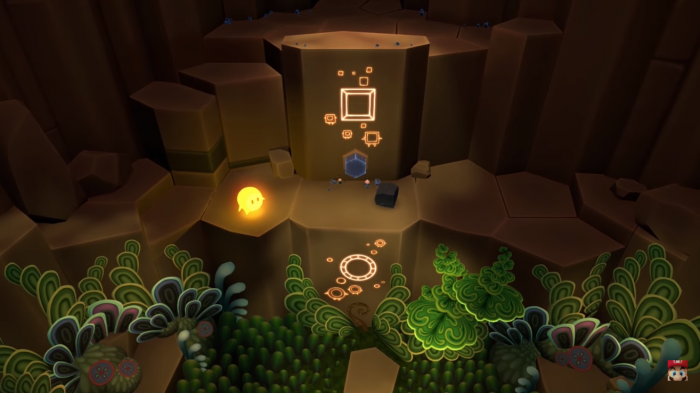 Co-op exploration puzzle game sees two unlikely travel companions going on an adventure in a mysterious mountain. You only need a Joy-Con each.
This one's a system exclusive from Henchman & Goon and launches in spring.
The Messenger
The Messenger blends 8-bit and 16-bit visuals to create a unique experience. It's a tough as nails platformer where you're on a mission to deliver of scroll. Speedrunners will love this.
From Sabotage and Devolver Digital, this comes to Switch this summer.
Bad North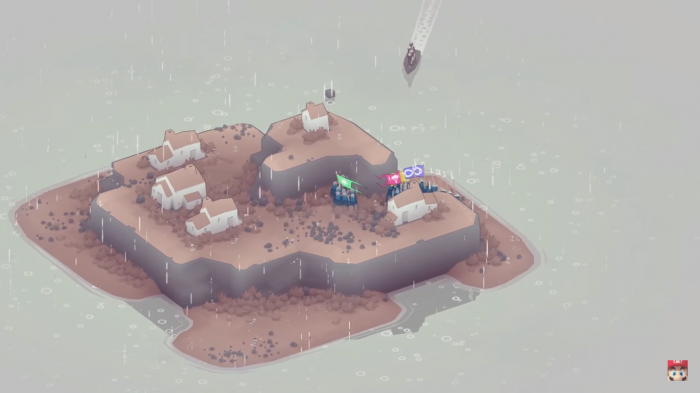 Protect your citizens and inspire their loyalty as you search for peach in Bad North. In this real-time tactics rogue-like game, your commanders are gone forever when you lose them.
From Plausible Concept and Raw Fury, this launches first on Switch in summer.
The Banner Saga
The conclusion to Stoic's role-playing trilogy comes to Switch this summer. Even better, the first two games in the series are coming to Switch for their first appearance on a Nintendo system so us Nintendo addicts can catch up. Your tactical decisions will carry over between games, so play your cards very carefully…
And that's that! Fourteen games, sixteen if you count all three Banner Saga titles.
What did you think of today's Nindie showcase? Let us know in the comments!