Nintendo… Slow down..!
We've got a bumper week in store for the Switch's eShop, with a total of 26 games launching! Take a peek below for the full rundown of releases.
---
Don't Starve: Nintendo Switch Edition
€19.99 / £17.99 / CHF 23.00

In Don't Starve: Nintendo Switch Edition, You play as Wilson, an intrepid Gentleman Scientist who has been trapped by a demon and transported to a mysterious wilderness world. Enter a bizarre and unexplored world full of strange creatures, dangers, and surprises. Learn to exploit the environment and its inhabitants to escape and find your way back home.
---
The Adventure Pals
€11.99 / £10.79 / CHF 16.80

Inspired by classic platformers and cartoons alike, The Adventure Pals sets you and your best friends (a giraffe and a rock) out to save the world and your dad from turning into hotdogs! Level up to learn special abilities, throw bombs and whack things with your sword. Find cupcakes to unlock costumes and fill your scrap book up with secret stickers across five big, creative areas each with unique levels. Explore the mystical forests of Treevale, hike the haunted craters of the moon and dive into the depths of the ocean to find the lost city of Crablantis.
---
The Bunker
€12.99 / £9.99 / CHF 18.20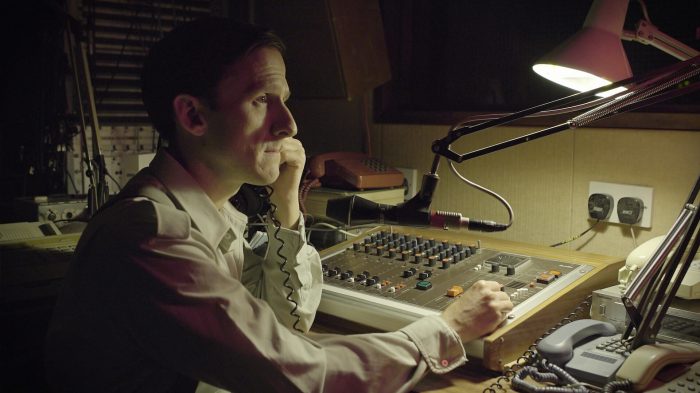 The Bunker is a live-action psychological horror game starring Adam Brown (The Hobbit) and Sarah Greene (Penny Dreadful) with writing talent behind The Witcher, Broken Sword and SOMA.
As the last remaining survivor in a nuclear bunker, John's daily routine is the one thing that keeps him sane. But when an alarm goes off, his mind starts to self-destruct. Venture into long forgotten areas, recover repressed childhood memories and unlock the dark secrets of The Bunker.
---
Masters of Anima
€19.99 / £15.99 / CHF 19.95

Masters of Anima is an original adventure game that takes you deep into the magical world of Spark. Battle against the forces of evil in strategic, action-packed battles, where making tactical decisions quickly is vital. Summon and control large armies of up to 100 Guardians, thanks to intuitive and innovative gameplay.
---
Super Daryl Deluxe
€19.99 / £17.99 / CHF 28.00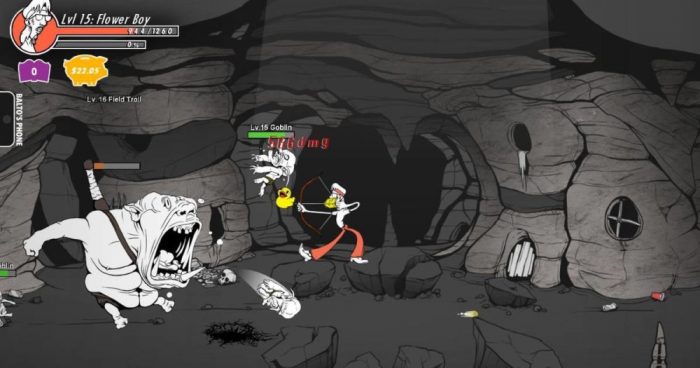 Super Daryl Deluxe is an RPGvania with brawler-style combat set inside of a perfectly normal, sprawling, multi-dimensional high school. Like any other perfectly normal school, its students and faculty are going missing and the classrooms have been locked down for weeks. Yes, there's nothing remarkable happening at WFHS whatsoever – just ask the new principal.
---
Bombslinger
€11.99 / £10.79 / CHF 16.80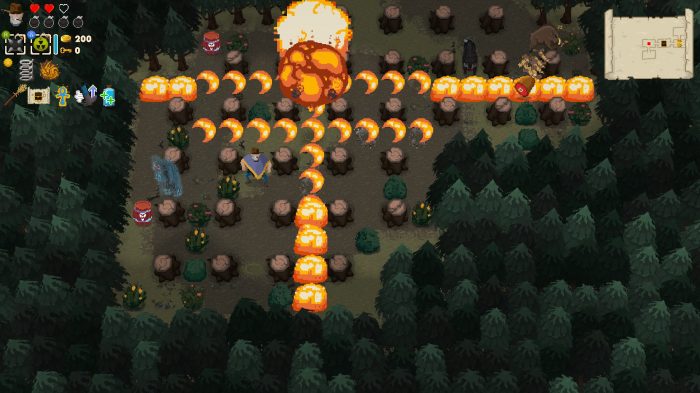 Wear the poncho of the Bombslinger, a ruthless bandit turned peaceful rancher on a quest to avenge his missus and destruction of his ranch at the hands of his former posse.
---
Deep Ones
Launch Price €4.49 / £4.04 / CHF 6.30 (Regular Price €4.99 / £4.49 / CHF 7.00)

The main protagonist of this story suffers a crash on his submarine. The great red octopus is the reason of this, his will of destroying every traveller that he encounters may seem unbeatable, but Diver isn't exactly as simple as he looks. He is encouraged to walk along the bottom of the ocean and fight with the most unknown creatures of the world that is beneath, just to get his submarine back in his command.
---
#Breakforcist Battle
€7.99 / £6.99 / CHF 9.99

Are you hungry!? Introducing an all new version of the cult favorite breakfast/exorcism-themed waffle-busting game, #Breakforcist Battle! Use your magic paddle & ball to rescue breakfast with classic brick-breaking gameplay. Work together with a friend in cooperative play or challenge your friends in an all new competitive battle mode!
---
ACA NEOGEO Gururin
€6.99 / £6.29 / CHF 9.80

"Gururin" is an action-puzzle game released in 1994 by FACE. Enjoy a puzzle game the likes of which you've never seen before while rotating the Magic Troupe "Gururin"! Comes with One Player Mode, Challenge Mode (VS CPU), and Two Player Mode.
---
Asdivine Hearts
€12.99 / £11.69 / CHF 18.00

One year ago, the world of Asdivine was enveloped by a brilliant flash of light. Since that time, the influence of shadow has only continued to grow ever more powerful across the face of the land. A surprising revelation awaits a young man by the name of Zack and his childhood friend, Stella, in the capital from a chubby cat claiming to be none other than the Light Deity and declaring the world to be on the verge of destruction…
---
Burly Men at Sea
€9.99 / £8.99 / CHF 14.00

Set in the waters of early 20th-century Scandinavia, the game's story branches through a series of encounters with creatures from folklore. You play as storyteller and wayfinder, shaping the narrative around three ungainly heroes. Play through once for a single tale, then set sail again to uncover paths to new adventures.
---
Dragon Blaze for Nintendo Switch
€6.99 / £6.99 / CHF 9.99

Earth, Water, Fire, Wind, Moon and Sun.
These four magic stones and the gods of moon and sun brought prosperity in Megalith. Because of that, the people lived a peaceful and prosperous life.
However, their peaceful life ended when Nebiros and his armies appeared. The god of the sun, who was threatened by Nebirus ' move, entrusted the weapons of the gods to 4 dragon knights and ordered them to overthrow Nebirus.
---
Drone Fight
€4.99 / £4.49 / CHF 7.00

Pilot a radio-controlled multicopter in this 3D air race game!
Fly freely over grassland, into tunnels, over canyons and more while completing in an air race over a variety of scenery using items and techniques!
---
Infernium
€22.99 / £19.99 / CHF 32.20

Infernium is a game filled with challenges to overcome. While playing the game you won't be able to kill or damage most of the enemies but at the same time running away without a second though is not the solution. While being chased you will need to think and reconsider your strategy and open hidden shortcuts while the world and it's lore will unfold around you in a non-linear way making each playthrough different.
---
Johnny Turbo's Arcade: Bad Dudes
€7.99 / £7.99 / CHF 12.00

"Rampant ninja related crimes these days… Whitehouse is not the exception…". As soon as that occurs, a Secret Service agent asks two street-smart brawlers, the "Bad Dudes" named Blade and Striker: "President Ronnie has been kidnapped by the ninjas. Are you a bad enough dude to rescue Ronnie?" After hearing that, the Bad Dudes pursue the Ninja's through the New York City streets, a moving big rig truck, a large storm sewer, a forest, a freight train on an old Southern Pacific line, a cave and into an underground factory in order to save President Ronnie.
---
Regalia: Of Men And Monarchs – Royal Edition
€24.99 / £22.49 / CHF 35.00

Regalia: Of Men and Monarchs is a tactical RPG about the restoration of a fallen kingdom to its former glory. Embark on an adventure that will remind you of your best JRPG experiences – assemble a party of valiant individuals, manage your realms, forge alliances, and vanquish your foes in challenging turn-based combat!
---
Rogue Aces
Launch Price €10.39 / £7.99 / CHF 14.56 (Regular Price €12.99 / £9.99 / CHF 18.20)

Take down waves of dastardly enemies in this endlessly emergent air combat rogue-like where nothing is the same twice. With a multitude of game modes to discover, no loading screens to stutter the action and a whole lot of landscape to take back, jump in the cockpit and take back what's yours!
---
Shelter Generations
Launch Price €17.99 / £16.28 / CHF 24.39 (Regular Price €19.99 / £18.09 / CHF 27.10)

In Shelter Generations you embark upon unique journeys in the wild that present varied challenges and familial love – it's a memorable experience wherever you play.
---
Skies of Fury DX
€16.19 / £14.59 / CHF 22.70

Take to the skies and experience WWI as a fighter pilot! Skies of Fury DX offers players the chance to engage in epic, aerial combat in historic April 1917, as both British and German pilots.
---
Splat the Fruit
€9.99 / £9.99 / CHF 14.99

Splat the Fruit is the thinking person's version of the simple physics based destroy the object games.
Think marble run with lots of extras. The aim of Splat the Fruit! is to splat all your oranges using a variety of implements including bombs, cannons and magnets.
Place girders and trampolines to allow the metal crushing balls to splat the oranges lying around each level.
---
Streets of Red – Devil's Dare Deluxe
Launch Price €5.59 / £5.03 / CHF 7.84 (Regular Price €6.99 / £6.29 / CHF 9.80)

In Streets of Red: Devil's Dare Deluxe, the only thing scarier than being eaten is running out of quarters! A permadeath multiplayer horror beat'em up that bestows players with the skills of retro gaming heroes in a fight against a legion of undead monstrosities.
---
Word Search by POWGI
€7.99 / £6.99 / CHF 9.99

Word Search by POWGI includes more than 300 puzzles to keep you – and your friends – puzzling for hours!
---
Zotrix: Solar Division
€14.99 / £13.49 / CHF 21.00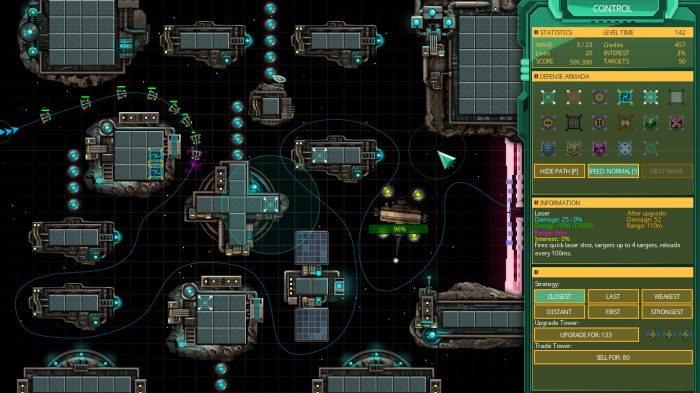 The battle against Zotrix aliens is getting closer to your door step. Every space station in the network is in danger and Solar Division command needs your help to setup proper strategy for the defense. This, primarily strategy game blends game mechanics between tower defense and real time strategy with hybrid elements such as patrolling ships, navigation towers. You are trusted with this important task before the whole network is taken to the edge of the unknown.
---
Gal*Gun 2
€49.99 / £44.99 / CHF 56.99

Help swarms of girls escape their demon possessions by using your Pheromone Shot gadget.
---
Pirates: All Aboard!
€5.99 / £5.39 / CHF 8.40

Pirates: All Aboard! is a competitive battle game for solo and multiplayer pick 'n play fun. Skilfully navigate between tropical islands on 7 maps, exploit each of the ships' strengths and weaknesses and hook the power-ups and fire devastating cannon blasts!
---
Sumer
€12.09 / £10.89 / CHF 16.90

Play as Sumerian nobles vying for the affection of the great goddess Inanna. Harvest barley, bid goats at auction, and perform ritual offerings to earn her favor and the right to rule by her side!
---