King Kong Returns.
G'day, Switch Players! We have a fairly quiet week on the eShop, but the might Donkey Kong Country: Tropical Freeze finally makes its way onto the Switch! Take a look at the full list of new releases below…
---
Donkey Kong Country: Tropical Freeze
€59.99 / £49.99 / CHF 77.90

Donkey Kong Country: Tropical Freeze is powering up for the franchise's debut on Nintendo Switch! The invading Snowmads have locked Donkey Kong Island in a deep freeze, and it's up to the Kongs to thaw things out! Exclusively on Nintendo Switch, enjoy a chill new mode as groovy surfing simian Funky Kong! He can double jump, hover, perform infinite rolls and even perform infinite underwater corkscrews!
---
Animal Super Squad
€9.99 / £8.99 / CHF 14.00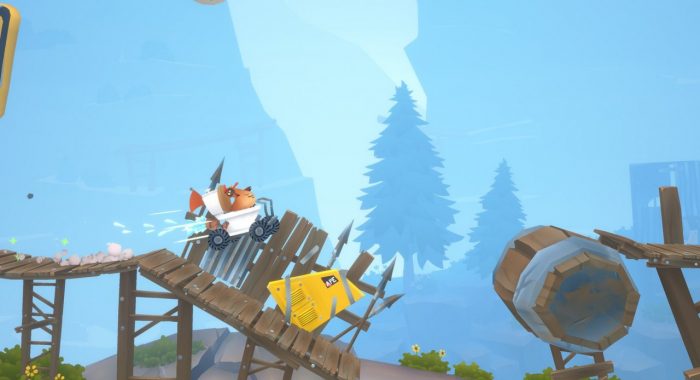 Animal Super Squad is a physics-based adventure game that lets you play as your favorite animal. Speed through a world full of dangers and bananas. Create your own levels, share them with the community, or forget all that nonsense and just play other people's stuff.
---
Arcade Archives 10-Yard Fight
€6.99 / £6.29 / CHF 9.80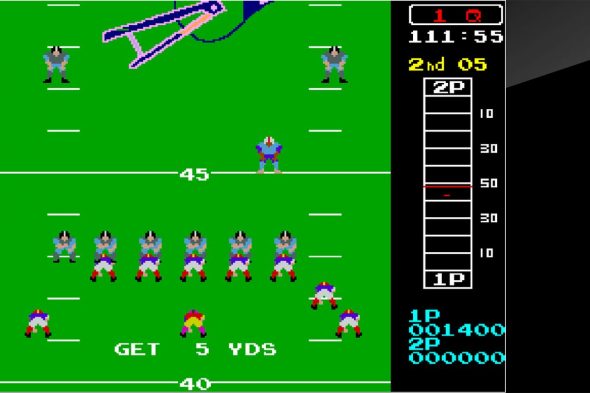 "10-Yard Fight" is a sports game released in 1983 by IREM. Players can enjoy American football with its simple but intense play mechanics. Score touchdowns as you play against increasingly powerful opponents.
* This version also contains the 1984 version of VS 10-Yard Fight with the additional two-player mode.
---
ACA NEOGEO STAKES WINNER
€6.99 / £6.29 / CHF 9.80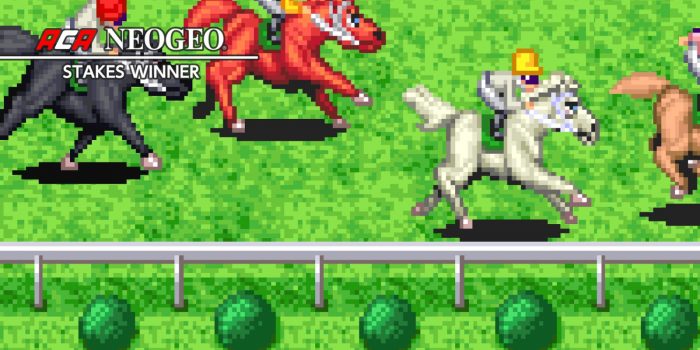 "STAKES WINNER" is a realistic jockey action game released in 1995 by SNK. Use skills such as showing the whip, formation split and hyper dash, collect items on the course, and power-up your beloved horse in this multifaceted game. Ride with your horse through a variety of races as you aim to conquer the GI.
---
Cast of the Seven Godsends
€12.99 / £9.99 / CHF 17.99

Cast of the Seven Godsends harks back to the days when classic 2D, run 'n gun, action-shooter games ruled the arcades. Four levels of difficulty, six worlds to conquer, twelve mid and end-of-level bosses, seven god-like armour sets, five basic weapons and thirty-five magic combat spells!
---
Don't Die, Mr Robot!
€7.99 / £7.19 / CHF 11.20

Don't Die, Mr. Robot! DX is a remixed version of the arcade bullet-hell avoid 'em up, completely remastered and rejuvenated for Nintendo Switch.
Deep in the electro-abyss lives a little robot who loves to eat exploding fruit. He also likes staying alive. That's where you come in… Get the fruit. Avoid the enemies. Try not to die. (Spoilers: you will die)
---
L.F.O. -Lost Future Omega-
€6.49 / £5.89 / CHF 9.10

As the screen changes your actions and the sound synchronize with the music. Some of the sounds you select can be passed to the next stage.
By doing so and depending on your progress at that point, even if you are playing in the same stage, you will get feeling that you are listening to another arrangement.
Depending on the branch and the area you choose totally different stages and music are waiting for you.
---
Nihilumbra
€6.99 / £5.99 / CHF 9.99

Discover the beautiful world of Nihilumbra and join Born on his adventure to find himself whilst trying to escape from his inevitable curse. Nihilumbra has been designed in a way that everyone can enjoy its story, even without previous experience with puzzle games.
---
Perfect Angle
€9.99 / £8.99 / CHF 13.99

Nothing is what it seems! Sharpen your perception by beating over 100 puzzles through scenarios with no apparent structure or logic.Detect the perfect angle in which a chaotic composition reveals the figure hidden behind a game on perspective. Test your visual acuity by accepting a greater challenge each time.
---
Timberman VS
Launch Price €1.79 / £1.61 / CHF 2.52 (Regular Price €1.99 / £1.79 / CHF 2.80)

The game loved by millions of players all around the world – Timberman, now has a brand new, polished axe! Are you world-class wood chopper? Enter the digital forest and find out! Discover the Nintendo Switch version of this classic, casual game – slice and dice trees in an arcade-style, challenge your friends and be the fastest timberman alive!
---