Another week, another update!
Well folks, we have another bumper week lined up with no less than 16 games launching on the Switch eShop! Take a peek below for the full list…
---
ONE PIECE: PIRATE WARRIORS 3 – Deluxe Edition
€59.99 / £54.99 / CHF 69.90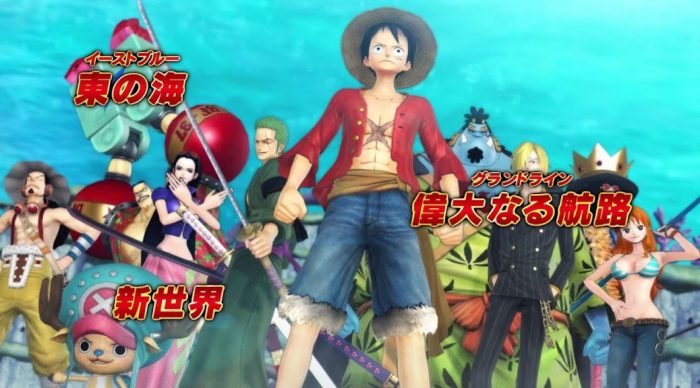 Enjoy the original story of ONE PIECE from Fuschia village, where everything has started, to the kingdom of Dressrosa, a mysterious island dominated by the evil Doflamingo.
Gather every member of the Straw Hat Crew, like in the original story, sail to the most emblematic places and enter the most epic battles: Marineford, Fish-Man Island, Punk Hazard and Dressrosa!
---
Super Chariot
€19.99 / £17.99 / CHF 28.00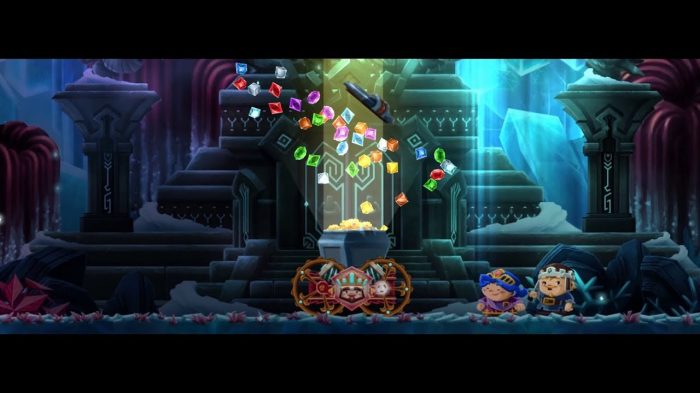 Designed for the Nintendo Switch, Super Chariot is a 2D platform game that can be played through to the end in either solo or co-op mode.
Manoeuvre the wheeled coffin of the dead King through 25 levels and 5 colourful environments, trying to ignore the incessant insults of the King's ghost.
---
Shantae: Half- Genie Hero Ultimate Edition
€24.29 / £21.89 / CHF 34.00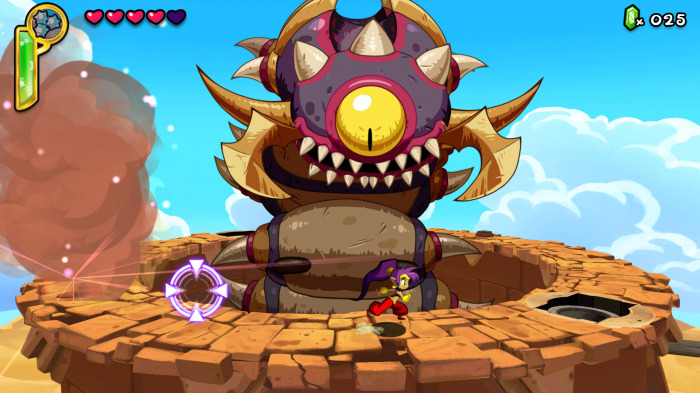 This all-inclusive version comes with all of the previously released DLC, Modes, and Costumes!
---
Death Road to Canada
Launch Price €11.99 / £9.59 / CHF 12.00 (Regular Price €14.99 / £11.99 / CHF 15.00)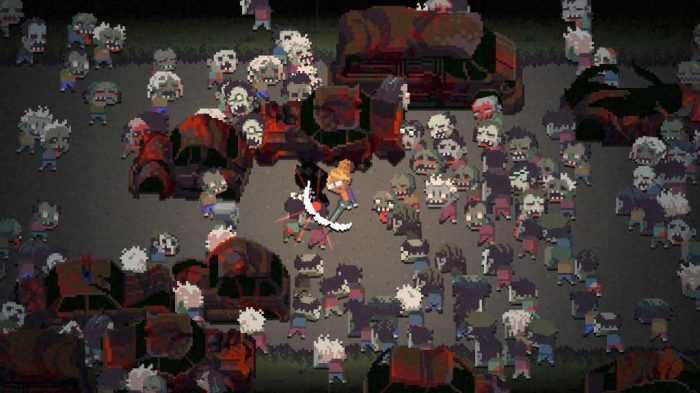 Death Road is built for replay value. Everything is randomized: locations, events, survivor appearances and personalities. There's a different story every time you play, set in a world that doesn't take itself too seriously.
---
Raging Justice
Launch Price €11.69 / £8.99 / CHF 16.38 (Regular Price €12.99 / £9.99 / CHF 18.20)

The city is in chaos! Crime and corruption is at an all-time high, with thugs wreaking havoc on every corner. It's up to you to punch, kick and brawl your way through the streets, to bring those punks to justice.
---
ACA NEOGEO SUPER SIDEKICKS 2
€6.99 / £6.29 / CHF 9.80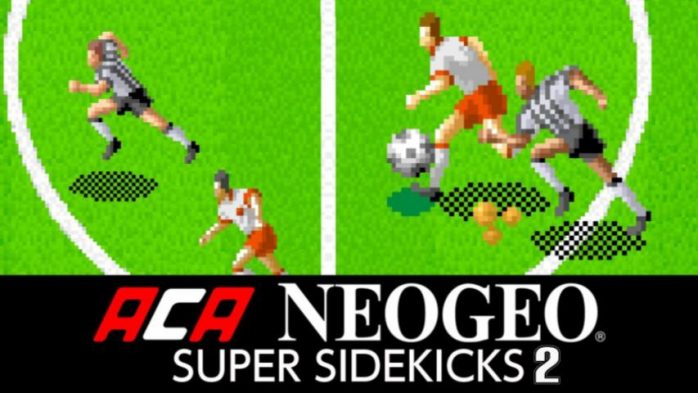 "SUPER SIDEKICKS 2" is a soccer game released in 1994 by SNK. Battle for the championship in the peak sports event held once every four years. This version introduces the actual rules as well as fouls in order to provide exciting and thrilling soccer matches. Another highlight is the variety of enhanced rendering.
---
Arcade Archives TERRA CRESTA
€6.99 / £6.29 / CHF 9.80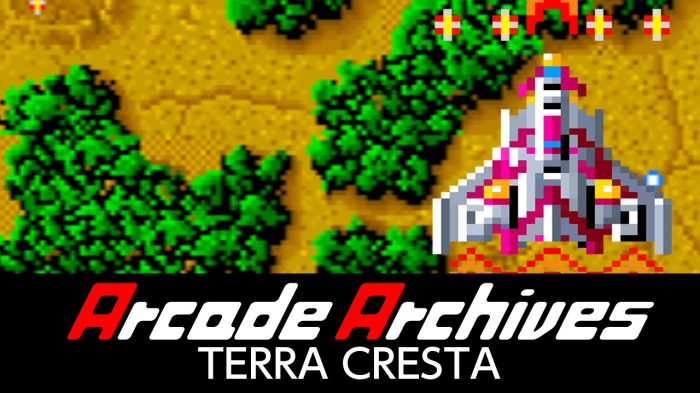 "TERRA CRESTA" is a shooting game that was released from Nichibutsu in 1985.
Players recapture parts that have been left in the ground, to intercept the enemy in the formation attack. To aim the space devil Mandora.
---
Immortal Redneck
€19.99 / £17.99 / CHF 28.00

Immortal Redneck is an FPS set in Egypt with rogue-lite elements. The game mixes old-school first-person shooter action with rogue-lite mechanics. Frantic gameplay, twitch controls and an arcade-style feel meet randomly generated dungeons, a complete skill tree, permanent death and 9 classes with different traits.
---
Garage
€14.99 / £13.49 / CHF 21.00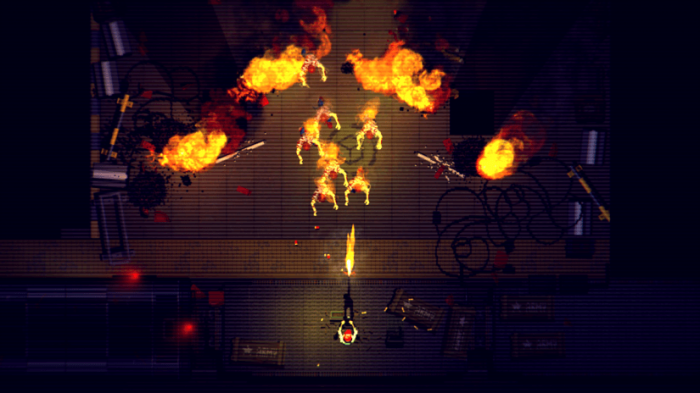 Garage is a shooter in the style of an 80s B-movie. Playing as a drug dealer named Butch, you stand alone against hordes of the living dead. Explore every dark corner of an underground parking garage and discover a passageway to a supernatural world that has never seen the light of day.
---
Suicide Guy
€7.99 / £7.19 / CHF 11.20

Suicide Guy is set in the incredibile and extraordinary dreams of its protagonist. What would you do in order to save the thing you love most?
Immerse yourself into his weird dreams and help him to wake up before it's too late.
Despite the title, the game is NOT at all about suicide or depression.
---
The Fall
Launch Price €6.99 / £6.29 / CHF 9.80 (Regular Price €9.99 / £8.99 / CHF 14.00)

The Fall is a unique combination of adventure-game puzzle solving, and side-scroller action, all set within a dark and atmospheric story. Exploration will be paramount to surviving your adventure. Utilize ARID's flashlight to uncover a myriad of interactive objects. If what you uncover is hostile, switch on your laser sight and kick some metal! Get ready for a disturbing journey as you fight, explore, and think your way forward, expanding ARID's world, in spite of her protocols.
---
Three Fourths Home: Extended Edition
€7.99 / £7.19 / CHF 11.20

Three Fourths Home: Extended Edition is a visual short story that explores the emotional ties of family relationships.
Assume the role of Kelly during her drive through the storm. While driving through a stylized representation of rural Nebraska, players navigate an extended conversation between Kelly, her parents, and her younger brother. Through dialogue choice and simple driving mechanics, the story delves into a specific moment of these characters' lives and their relationships with one another.
---
TouchBattleTankSP
€4.99 / £4.49 / CHF 7.00

Simple rules: players must destroy all enemy tanks in a stage to complete the stage.
Set in the near future, this action shooter tank battle game lets players experience the most intense battle action they've ever seen!
---
Hyper Sentinel
€11.99 / £9.99 / CHF 12.49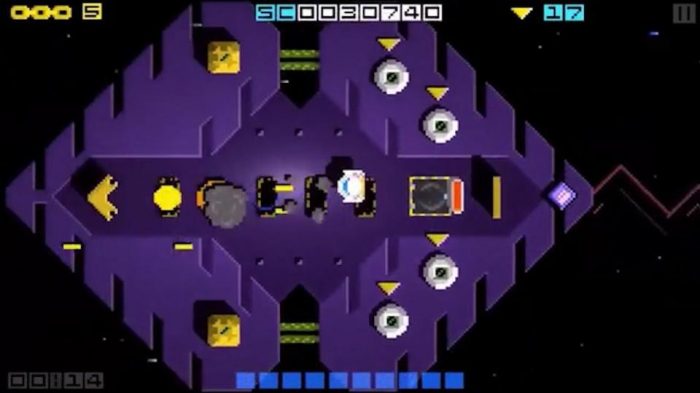 A face-melting, pixel-pumping arcade shoot 'em up featuring awesome power-ups, epic boss battles and spectacular effects at a blistering 60fps. Blast into battle against huge space destroyers in Arcade Mode, tackle endless waves of enemies in Survival Mode and face off against epic level guardians in Boss Run mode.
---
InkSplosion
€4.99 / £4.99 / CHF 7.00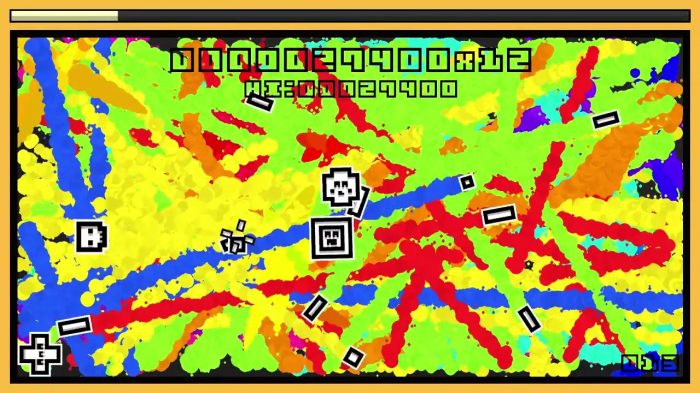 Inspired by both modern and old school shooters and from the developers behind Midnight Deluxe, InkSplosion is an arcade delight that is simple to learn, yet hard to master, thanks to endless levels that are decorated only by your colourful ammunition.
---
Johnny Turbo's Arcade: Sly Spy
€7.99 / £7.99 / CHF 11.99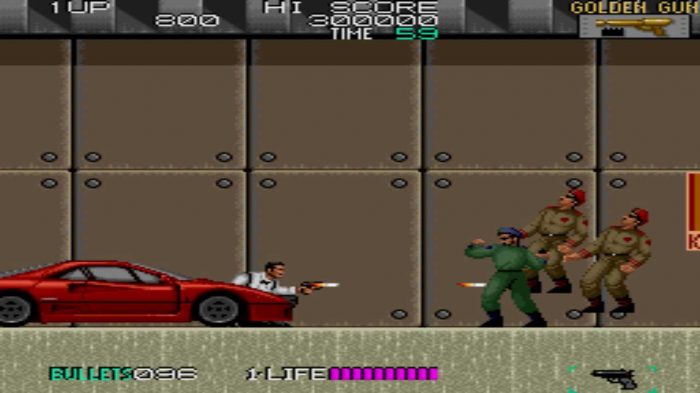 It is the year 199X, Secret Agent Sly must protect the U.S. from a nuclear missile attack from the terrorist organization CWD (Council for World Domination).
---