To be this good takes…
The Sega Ages collection touches down on Switch with the most recognisable Sega game of all time.
I must admit – I never played Sonic the Hedgehog as a kid. An out and out Nintendo fanatic during the console wars and remaining one to this day, it just wasn't on my radar. I didn't even take the opportunity to play rereleases on the Gamecube, 3DS and who knows what else after Sega's console-producing past became a distant memory.
---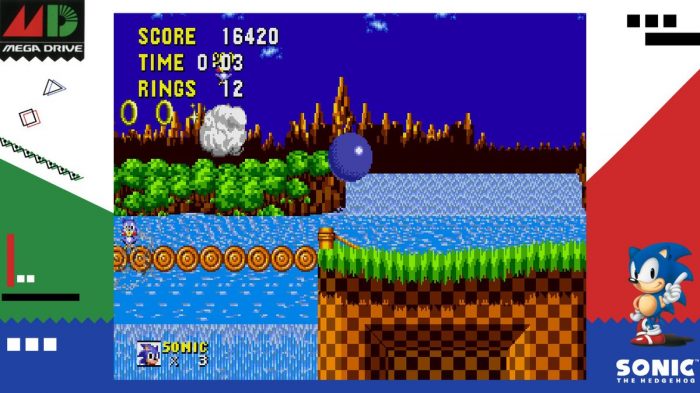 ---
But from booting up this, the Sega Genesis / Mega Drive original version of Sonic the Hedgehog, you really are transported back to another time. The "Segaaaa" jingle, even though I didn't grow up with it, is just so brilliantly retro you can't help but fall in love with it. This version of the game is presented in a Sega Ages frame to maintain the aspect ratio, so you'll be getting as clear a picture as possible to enjoy one of Sega gaming's early treasures.
---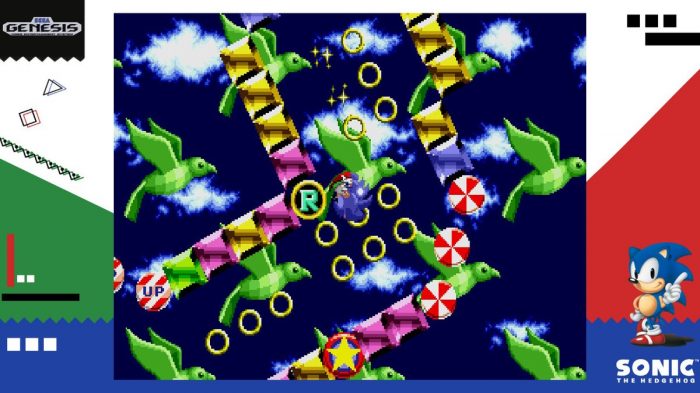 ---
Each of the Sega Ages releases shares the same intro; a role call into Sega's past before the spotlight is shone on your game. Then, before you reach the game, you get a menu of options which are newly-inclued additions to the Sega Ages package. Chances are that the vast majority of readers will know Sonic the Hedgehog inside out, so rather than pulling that game apart, this review will tackle the Sega Ages experience.
First up – you can select any level to play through at the beginning. There's no need to play your way through the game in order to tackle the final boss; you can just jump straight in. That makes this retro release take the feel of a gaming library resource, and it's pretty welcome. There's a challenge and ranking mode, which makes it feel like more of a community experience.
---
---
There's a Ring Keep mode which lessens the difficulty – rather than losing all of Sonic's rings over the slightest of contact with an enemy, you get a bit more of a pass here. Technical abilities from other Sonic games have also been added, including the Spin Dash. You can flick their inclusion on and off in the settings. The treasure trove that is the settings also enables you to switch between the Japanese, International and Mega Play versions of the title. It really does feel complete – the most comprehensive collection of variations of this title in market.
But the price is a problem. You may be buying one of the greatest retro games of all time here, and only forking out £6 to do so, but when you can go into a store and buy the Sega Mega Drive HD retro console with 85 games on it, including this one, for £60, you don't need a maths degree to feel a little short changed here. Even with the Sega Ages bells and whistles, it's a hard sell. There's even a Sega collection on its way to Switch in the near future.
So, where does Sega Ages on Switch go from here? We already have the second title, bullet hell shooter Thunder Force IV, and we actually know the first list of ten games, but we don't know when we'll be seeing them. There's a big back catalogue even within the Sega Ages range that we could be getting soon. Let's see what emerges over the next few months.
Sega Ages: Sonic the Hedgehog
Summary
You know the score by now. It's Sonic the Hedgehog's maiden voyage, and comfortably his finest. But you might find a more cost-effective way to play it elsewhere.