Welcome to Switch Player's 'Week in Review', a website exclusive feature taking a look at some of the big news for the Nintendo Switch this past week.
DOOM 1, 2 and 3 launch on Switch, with a catch
At QuakeCon 2019, Bethesda announced that the original DOOM trilogy would be making its way to the Nintendo Switch, and they are available now on the Nintendo eShop. Getting the genre-defining first-person shooter is certainly some exciting news.
There was a minor controversy though, as DOOM 1 and 2 required you to login to a BethesdaNet account. The uproar is due to people assuming that this was a form of DRM being unnecessarily shoehorned in to some 20+ year old games, though Bethesda made a statement saying that the login was included for the Slayer's Club, and was intended to be optional. A fix is on its way to rectify this.
Source: Twitter
And some more DOOM news
Speaking of DOOM, a PEGI rating for DOOM 64 has appeared online. Why this is significant is that when a game appears to be rated, it generally isn't too far from getting a release. The rating does only list the PS4 and PC as the platforms, though the ratings for DOOM 1 and 2 also excluded the Switch, to which both games also launch day and date with the other platforms.
DOOM 64 was an N64 exclusive game, which takes place after DOOM 2. Seeing this classic make a comeback is definitely an exciting prospect.
Source: Twitter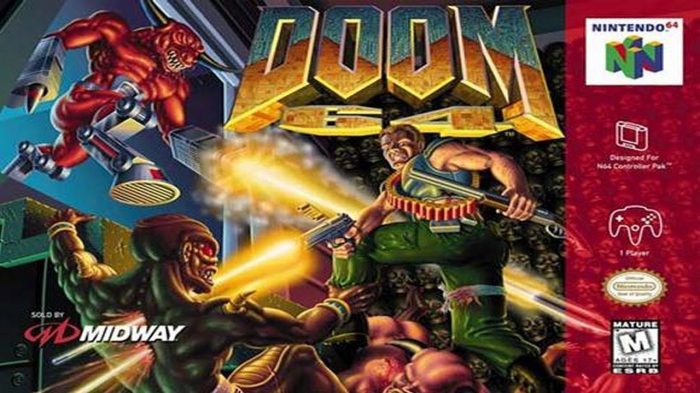 The Joy-Con drift saga continues
After a law firm in the US filed a class action lawsuit against Nintendo of America for the Joy-Con drift issues plaguing the controllers, the big N instructed their support team to repair the controllers for free, and refund customers who have already paid to get the issue fixed. This followed a statement from Nintendo, which reads as follows:
"At Nintendo, we take great pride in creating quality products and we are continuously making improvements to them. We are aware of recent reports that some Joy-Con controllers are not responding correctly. We want our consumers to have fun with Nintendo Switch, and if anything falls short of this goal we always encourage them to visit http://support.nintendo.com so we can help."
Unfortunately it seems that Nintendo are not extending this service to many other territories. It seems Latin America has been added to the list of free drifting Joy-Con repairs, but people from the UK are apparently having to still pay to get the issue fixed.
Whether Nintendo will include other regions in its free repairs is unknown, but as it currently stands, it is clear that this is just a preventative measure to counter the filed lawsuit. Hopefully other territories won't require their own class action lawsuit for Nintendo to act.
Source: theverge.com
Voice actor from Fire Emblem has dialogue removed after admissions of abuse
Chris Niosi will have his voice replaced in the newly released Fire Emblem: Three Houses. Zach Aguilar will be the new voice of the protagonist in a coming patch.
Over on Niosi's Tumblr account, he stated that he had "horribly mistreated and abused friends, colleagues and even my significant others". He goes on to make seperate apologies to individual people in their own personal Tumblr posts.
Source: Resetera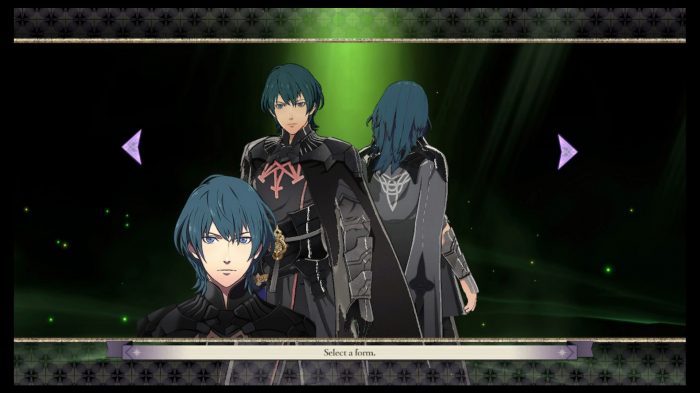 Nintendo upping the upload limit in Mario Maker 2
An in-game notification in Super Mario Maker 2 has revealed that the course upload limit has been doubled, being raised from a measly 32 courses up to 64.
The good news didn't end there though, as the notification also went on to say that they will raise the course limit yet again, though there seems to be no more increases planned beyond that at this stage.
New releases
This week saw the release of two massive titles. Fire Emblem: Three Houses has dropped to great critical reception, currently sitting at 87 on Metacritic. Wolfenstein: Youngblood isn't currently rated on Metacritic for Nintendo Switch, but the game sits at 72 and 76 on PS4 and PC respectively.
Oninaki may not be out yet, but a demo did drop unexpectedly this week. The demo begins at the start of the game, and progress can carry through to the full game if you so choose. Oninaki is set to release August 22nd.
And that's a wrap on Switch Player's Week in Review. If you want to check out the latest issue of the only in-print magazine dedicated to the Nintendo Switch, then head over here, where you will find issue 30, covering all that E3 had to offer. You can also subscribe to the magazine over on our Patreon.