Homogeneous, uniform collectables are all the rage in pop culture nowadays, and the Japanese 'Tsum Tsum' line are to plush toys what Funko Pops are to action figures. Taking advantage of the prolific animated roster that perhaps could only be rivalled in the gaming sphere by the Smash Bros. cast at this point, Disney TSUM TSUM FESTIVAL compiles all of your favourite characters (Pixar included) into an exclusive title that even earned itself a limited edition console in Japan.
It's nothing groundbreaking, but there's some solid fun to be had with the mini games among young Disney fans and their families – providing they don't have the Switch Lite.
---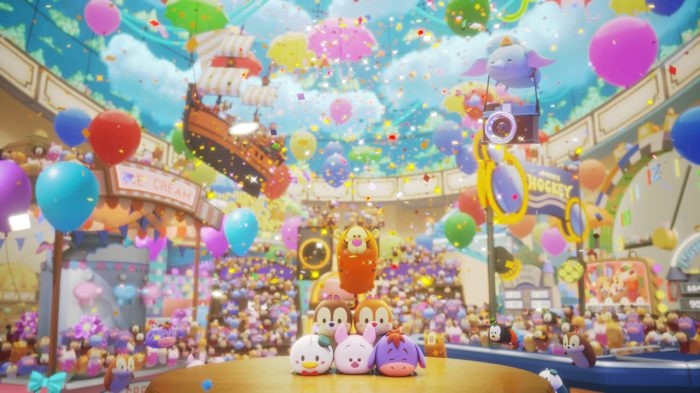 ---
Developed by B.B Studios and Hyde, and published by Bandai Namco Entertainment, Disney TSUM TSUM FESTIVAL makes the most of its platform exclusivity, and is one of the most versatile games I've played on the Switch in terms of its usage of the hardware's many modes. After choosing your favourite Disney character, you'll jump into one of the game's 10 different mini games, each wildly different than the last. There's a rhythm game that uses the motion controls, an air hockey game that quickly gets frantic, and even a 'Ghost Chase' game which pits you against friends in a sort of multiplayer competitive Pac-Man (who perhaps fittingly is in the game himself).
If you can't decide on what to go for, you can choose to go on a Tsum festival tour, setting how many rounds you want to play and going head-to-head against your friends in a randomised selection. Along the way you'll earn coins to unlock more Tsum Tsum characters, and you can even compete online with others, ranking on leaderboards and completing missions in order to earn even more points. Most people will likely get sick of playing the same mini games ad nauseum once they've enjoyed them a few times, but these features make it worth going back to every once in a while.
---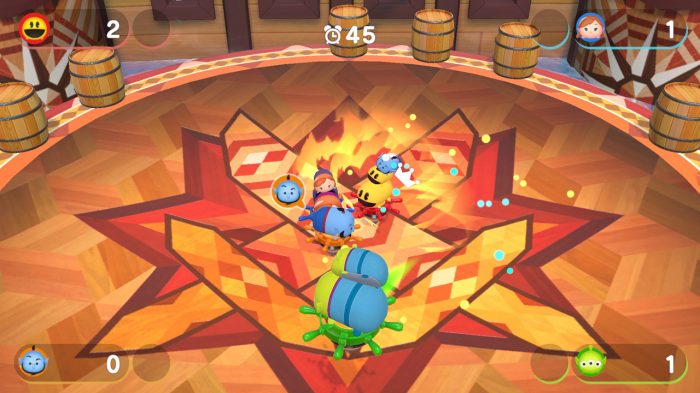 ---
From a presentation standpoint, there's enough vibrant colour and Disney charm to make this one pleasant to look at, and the games also play well too. That's whether you're waggling the Joy-Con, pointing it at the screen, or simply using the analogue controls. The puzzle mini game is essentially a version of the Tsum Tsum game released on smartphones, and is played in handheld mode using the touchscreen.
The curling mini game is what I imagine Wii Sports curling would have been if we ever got it. A surprisingly strategic take on the winter sport, you can go head-to-head with friends in a fully-fledged match, and even use power-ups and traps to screw each other over. Shaking the Joy-Con will help to shuffle your stones along the ice while you steer, providing even more interactivity.
---
---
No doubt there will be an influx of new Switch Lite players after the Christmas period, and parents buying this title for their children will have to be careful that they check the compatibility, as those without the original Switch model will be able to do little more than play the handheld puzzle game. Perhaps with retail Switch releases this sort of thing should be a little clearer to those out of the loop.
Regardless, what we've been given here is a well-polished, solid party game, with plenty of variety in its 10 different mini games. Just give it a miss if you're only working with the Switch Lite hardware, as you won't get too far.
---
Disney TSUM TSUM FESTIVAL
£44.99
Summary
Disney TSUM TSUM FESTIVAL is a solid, fun party game that uses the chibi-style iconic characters well and, at the expense of the Switch Lite, makes use of its platform exclusivity by using the hardware in a ton of interesting ways.