Just under four weeks after launch, the Nintendo Switch gets its first post-launch firmware update.
The first new update to come down the line for the Nintendo Switch is a stability update, though to be honest we're not quite sure what you've added that stability to. While the patch notes on their website note that 2.1.0 delivers "General system stability improvements to enhance the user's experience," users in a NeoGAF thread on the topic seem to collectively agree that none of the little issues that have been plaguing them appear to have actually been fixed – at least the ones that are plaguing multiple people. There is anecdotal evidence to suggest some odd little bits have been fixed, but even that's yet to be proven beyond the placebo effect.
The firmware's dynamic renderer seems to still be delivering the same sort of performance, the Switch is still taking focus from other HDMI inputs at will, the browser exploit seems to still be active, and there aren't any obvious changes… at all.
---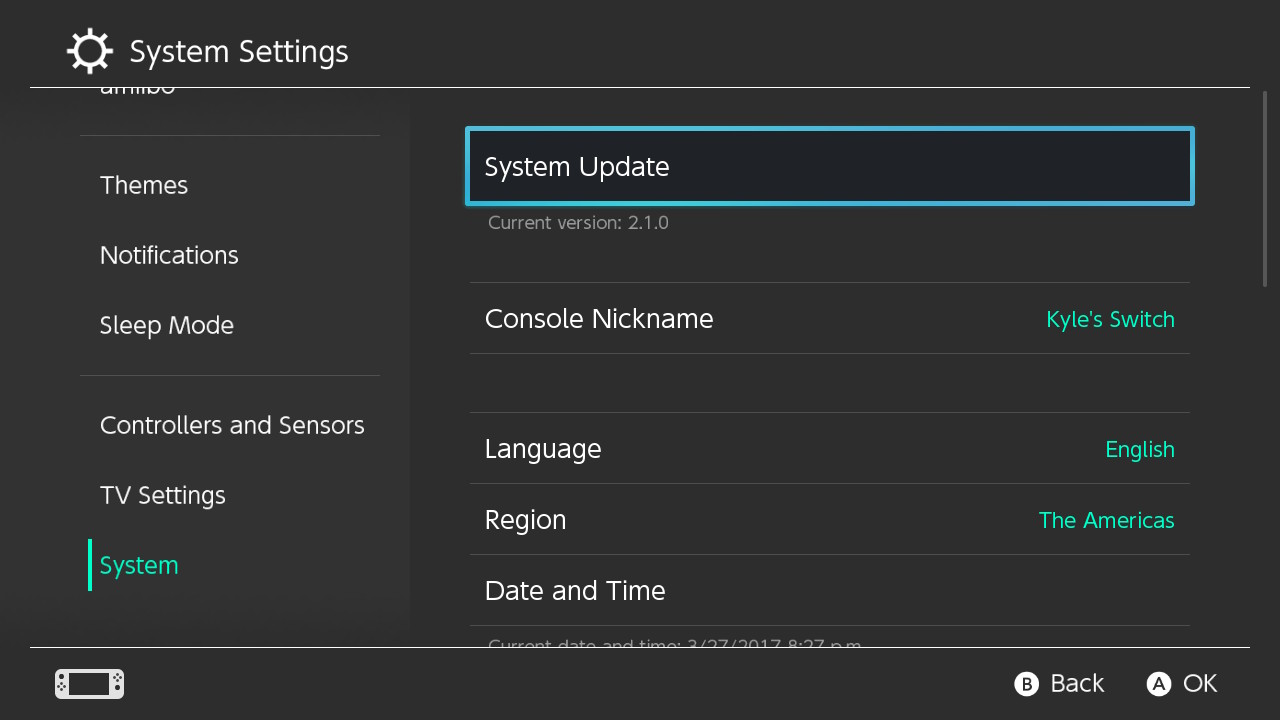 ---
While we're certainly a fan of stability, we're also a fan of clarity – and aside from taking my attention away from site work for a minute I'm not really sure what this update has actually accomplished. Maybe a little time will tell, but for now there seems to be no proverbial "Waldo" to find.