While you may have gotten a taste with the World Premiere demo, it's now time for the first Splatfest since the game's release. Are you in?
An excuse to pick a side and hash it out for your preference, the next Splatfest is practically here. It'll have you choosing between Mayo and Ketchup in a fight amongst the condiments, taking your pride to a series of turf wars for your favourite topping. Depending on your region and timezone, the Splatfest is set to run at different times – so we'll be sure to lay it out for you straight.
The North American Splatfest will run from August 4th at 9 pm PDT (12am on the 5th EDT), to August 5th at 9 pm PDT (12am on the 5th EDT). As for the European run, it should be starting at 3PM BST on the 5th and ending at 3PM BST on August 6th. Both are 24 hour affairs, and will be decided once the time's up – the winner chosen via popularity, solo, and team wins (best of three).
---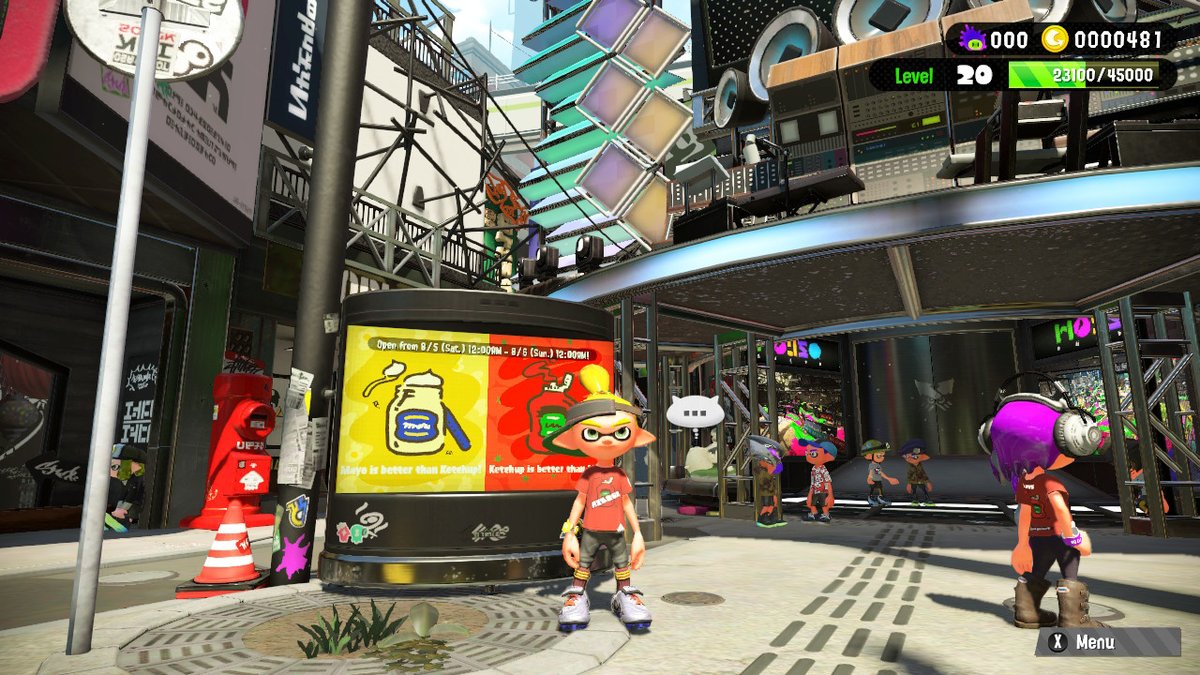 ---
To sign up for a team and join in on this Mayo vs Ketchup Splatfest, you'll need to visit the kiosk in the Inkopolis square (shown above). It's located before and to the left of the online lobby area, and is a big display unit with a picture of the Mayo and Ketchup options flashing on its screen.
Make sure to pick your team and battle for the win, as there should be some sort of reward for participating – not to mention a sweet shirt with three unlockable ability slots just for signing up.
If you're in, I'll see on you the field. By the way, I'm #TeamKetchup. 😉