It's all kicking off on the eShop this week and FIFA 18 leads the way in a field of packed releases! Whether you are after ONE PIECE of software or more, you won't be Picross with this weeks offerings!
Ahem. Apologies for the puns there – I got carried away and Butchered the text! After a relatively quiet week last time around, you'd better have deep pockets or a high eShop balance to cope with this lot!
---
FIFA 18 – €59.99 / £54.99 / CHF 59.90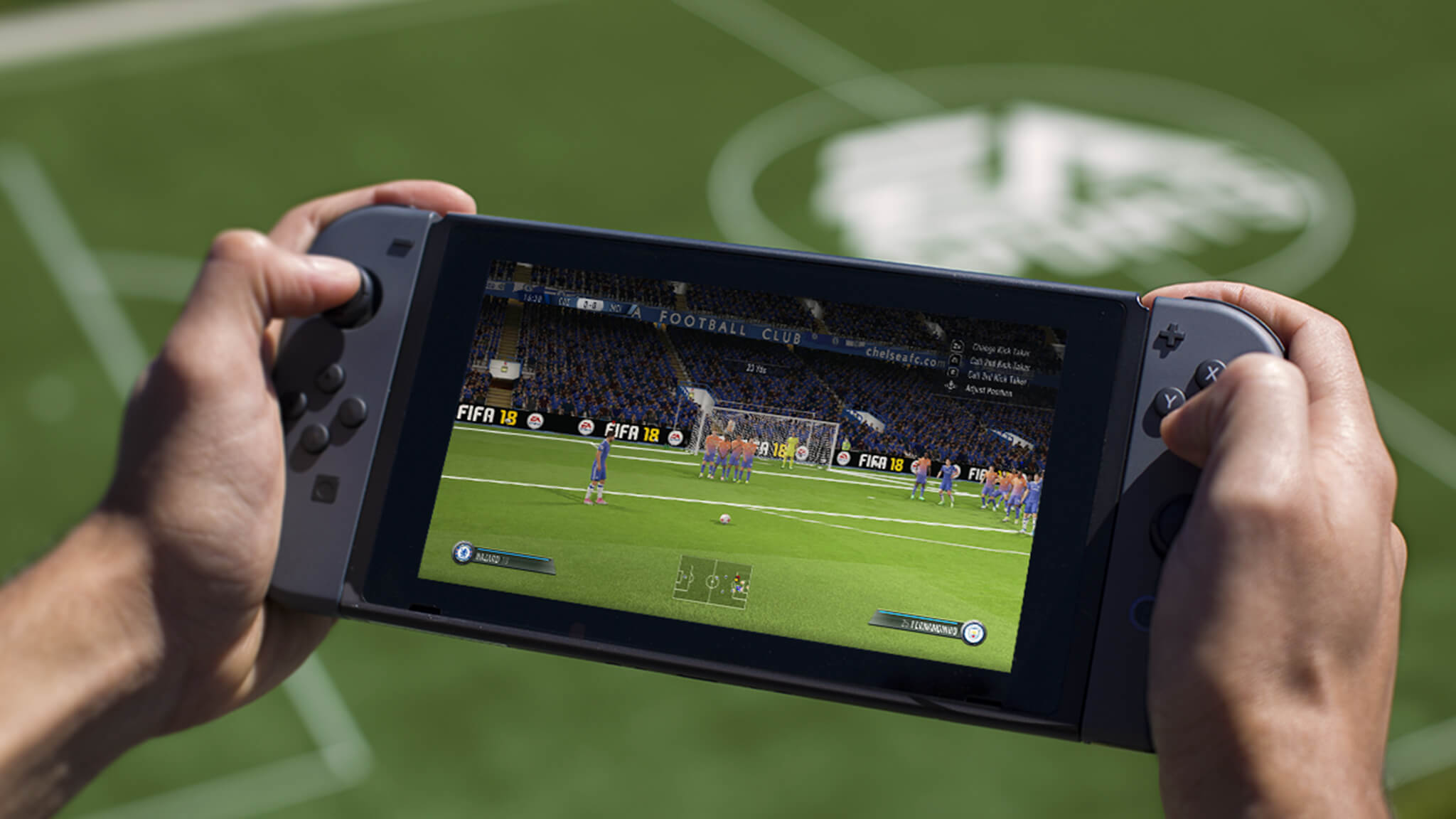 FIFA 18 on Nintendo Switch is the most immersive, social, and authentic football game ever created for Nintendo players. Feature packed, you can now play the world's game anytime, anywhere and in unique ways with FIFA 18 on Nintendo Switch.

---
One Piece: Unlimited Word Red – Deluxe Edition – €59.99 / £54.99 / CHF 69.99
A unique One Piece adventure to be enjoyed in co-op, with characters designed by Eiichiro Oda and a game-exclusive scenario!
---
Golf Story – €14.99 / £13.49 / CHF 21.00
Golf Story combines the sheer excitement of golf with a serious story that plays out over 8 different courses. Play the story of a golfer who is forced to give up all that he holds dear for one last shot at accomplishing his dreams. But all is not so simple in the world of golf. To best today's players you have to be able to keep up with them both on and off the course.
---
Picross S – €7.99 / £7.19 / CHF 10.99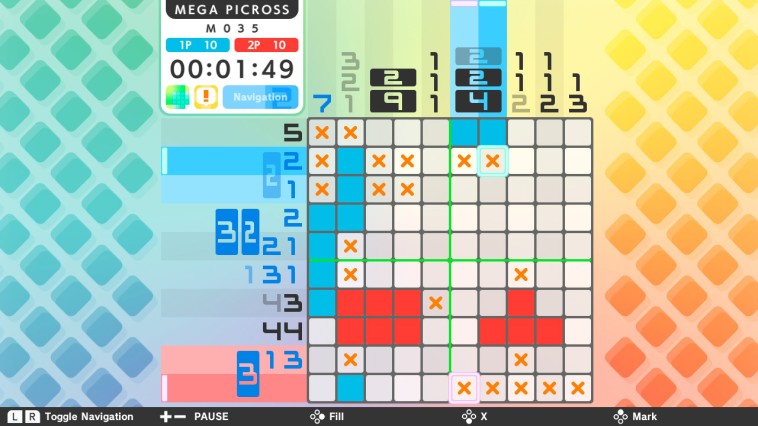 The new Picross series is now playable on the Nintendo Switch!
Comes with Picross and Mega Picross, with 300 puzzles in total, including plenty of difficulty levels. Traditional Picross with comfortable controls! We've brought back the handy assist functions, too. Check out the tutorial for more details.Even if you're new to Picross, give it a try! Unique to the Switch version, 2 players can now play simultaneously! Enjoy with friends and family! "Picross" is a picture crossword puzzle game that uses numbers as hints to complete an illustration.
The rules are simple and easy to understand, so anyone can pick it up and enjoy.
---
Astro Bears Party – €4.99 / £4.49 / CHF 7.00
Astro Bears Party is an easy-to-learn, hard-to-master game about running around a planet and avoiding each other's Magical Beary Ribbons. Jump and hover over Ribbons using a jetpack. Perform dashes to threaten your opponents. Be the last Bear standing!
---
Binaries – €11.99 / £9.99 / CHF 15.99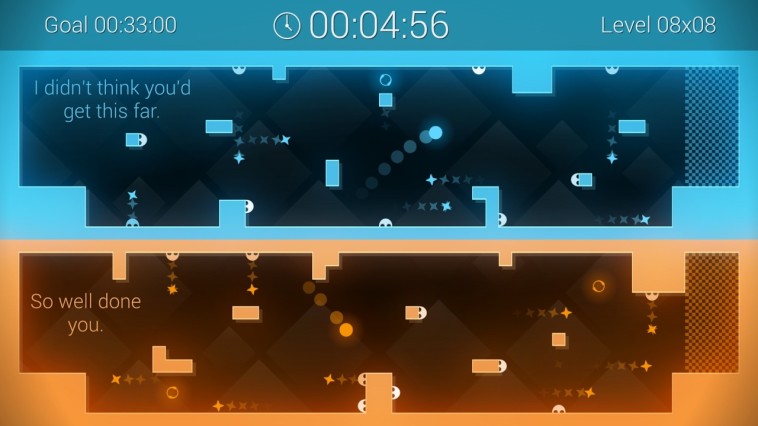 Test your skills and reflexes as you simultaneously guide two lovable(1) balls through over 100 controller-smashingly(2) tough platform challenges. Control both balls at exactly the same time as you try to avoid the death and danger that awaits their every move.
Oh, and there are jokes.(3)
(1) May not be lovable
(2) May not even be a word
(3) May not be funny
---
BUTCHER – €9.99 / £8.99 / CHF 14.00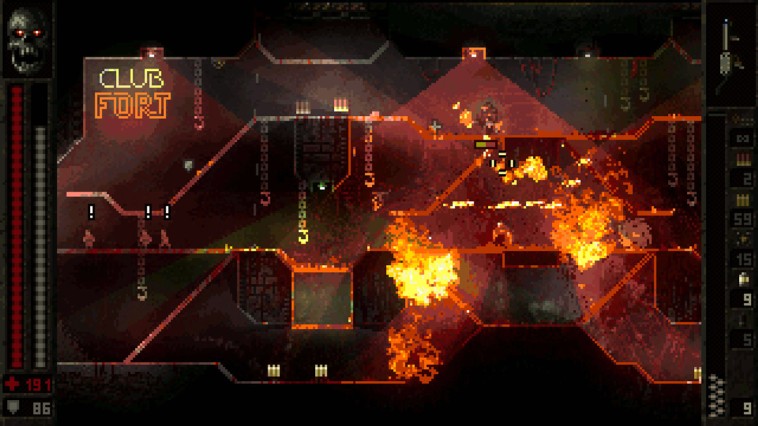 As a cyborg programmed to eradicate the last remnants of humanity, your sole purpose is to… well… annihilate anything that moves. So grab your weapon of choice (from chainsaws, to shotguns, to grenade launchers) and kill your way through underground hideouts, post-apocalyptic cities, jungles, and more. And if
you're feeling creative, there are plenty of other ways to end your enemies' misery – hooks, lava pits, saws… no death will ever be the same again. If kicking corpses into a lava pit and adorning walls with blood is your idea of a good time, BUTCHER is THE game for you. The easiest mode is 'HARD'!
---
Conga Master Party! – €8.99 / £7.99 / CHF 12.60
The dance floor fills, the line gets longer… come on down, it's time to conga! Shake your virtual hips to the ridiculously fun arcade action of Conga Master as everyone fights to make the longest conga line possible. No rhythm required – anyone can conga! Playing Conga Master couldn't be easier: steer your
dancer across the floor, adding people to your line as you go. Longer congas let you add people faster, but watch out for pigs stinking up your line! Even better, drag three friends onto the dance floor for some local multiplayer conga madness and see who'll become the true Conga Master!
---
Deemo – €29.00 / £26.09 / CHF 40.60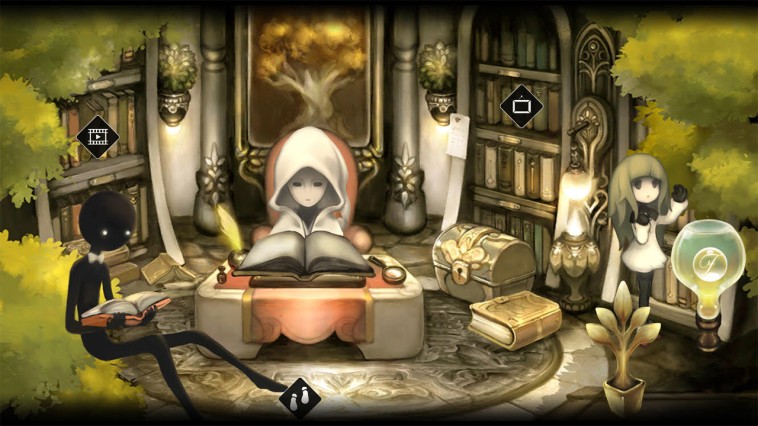 "Deemo" is a simple rhythm game set in a fantasy world filled with beautiful imagery. Touch the "notes" that stream toward the screen in time with the music. The system is easy to understand, and players are able to enjoy gameplay which resembles playing a piano. There are over 200 pieces of music to choose from, with difficulty levels of EASY, NORMAL, and HARD. Suitable for rhythm game beginners
and experienced players who need more of a challenge. Music is created mostly by Taiwanese and Japanese composers, with a diverse selection of vocal and instrumental songs spanning a wide range of genres.
---
Inversus Deluxe – €11.99 / £10.99 / CHF 14.99
With 50 unique maps, hundreds of unlockable items, AI bots and online ranked multiplayer, this is the definitive version of INVERSUS! The playfield looks simple at first glance, but once the action begins, complexity unfolds at a rapid pace. Player movement is constrained to opposite colors of a black and white grid. My walls are your paths and your walls are my paths. Each shot flips tile colors in an attempt to block, trap and close in on the enemy. Up to four payers can compete in VERSUS mode and up to two players can cooperate in ARCADE mode. Play with friends on the couch, online, or both at once! Hone your skills against the computer and then head online to enter the global ranks!
---
Pankapu – €11.99 / £10.99 / CHF 16.90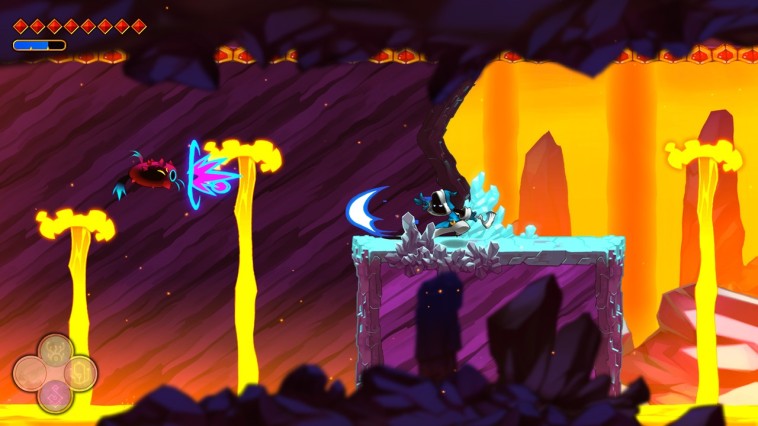 Jump into a neo-retro adventure with Pankapu: a taste of 90's
platformers in an oneiric world. Pankapu is a narrative action-platformer that takes place in the dreams of Djaha'rell, a child troubled by a tragic incident. Upgrade your skills, find new competencies, switch your Aegis in real time in order to get rid of Nightmare's invasion: "Fight for the safety of your land, dear Dreamkeeper".
Told in the manner of a fable read to a child, the game has two levels of reading:
the tale of Pankapu, epic and naïve, and the one about Djaha'rell's life, in the
real-world, dark and tragic.
---
Physical Contact: Picture Place – €3.80 / £3.39 / CHF 5.30
Any partner who is between two friends, parents, friends, lover,
etc is OK. Because it is simple and rules that everyone knows, you can start the game immediately on the spot.
Also, if you use the handicap function you will be able to match the levels of the
two players and the match will get even hotter.
---
Sparkle 2 – €7.99 / £6.99 / CHF 8.99
Sparkle 2 is a superbly polished marble shooter action puzzle game with beautiful graphics, mighty powerups and an amazing soundtrack. Match the orbs before they fall into the abyss and find your way through mysterious lands of
startling beauty!
A long time ago five enchanted keys were created. The keys were scattered around
mysterious lands and still remain undiscovered. Many have come to find them, and so far all have failed. Will you find the keys and unlock the secrets, or will you join the endless ranks of souls forever trapped within these lands?
---
Arcade Archives Mario Bros. – €6.99 / £6.29 / CHF 9.80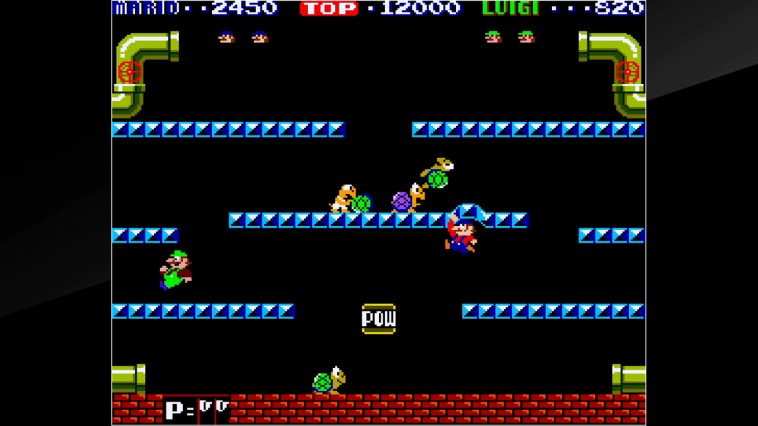 Mario Bros. is an action game released by Nintendo in 1983. It's the first game that used "Mario" in the title. Control Mario or Luigi in order to punch the enemies coming out of pipes from below to turn them over and then defeat them. In the two-player mode, both players can choose to work together or work against each other and enjoy the game in a myriad of ways.
---
We will have reviews for as many of these games in the coming week as we can, what will you pick up this week?
Demos
DLC;
[FIFA 18] Ultimate Team Add-ons – Various
[Mighty Gunvolt Burst] New DLC Characters – €1.99 / £1.79 / CHF 2.79 each
Sales;
Thumper – €14.99 / £11.99 / CHF 14.92
Death Squared – €10.00 / £9.59 / CHF 11.19
The Bridge – €7.99 / £7.19 / CHF 11.20