This week saw the release of Fifa 18, a game that many of us have been waiting for – desperately hoping that it stands up against the game's other versions on rival platforms. It would be foolish to assume that it will have shifted as many copies as its PS4 and Xbox One counterparts (especially considering the advertising for the Switch version was scarily non-existent), but did it manage to make a dent in this week's charts? Let's take a look!

It is perhaps no surprise that Fifa 18 has clinched the number 1 and 2 spots on PS4 and Xbox One respectively, but did the Switch version come close? The answer is "kind of" – Fifa 18 on Switch has entered the charts at number 7 which, on the whole, really isn't bad going at all. The interesting news to come from this, however, is that the Xbox 360 "Legacy" version of the game actually outsold the Switch version this week. Is this purely thanks to a lack of advertising from Nintendo and EA to show players that it has arrived on the new system? Maybe… We'll let you guys talk that over in the comments.
---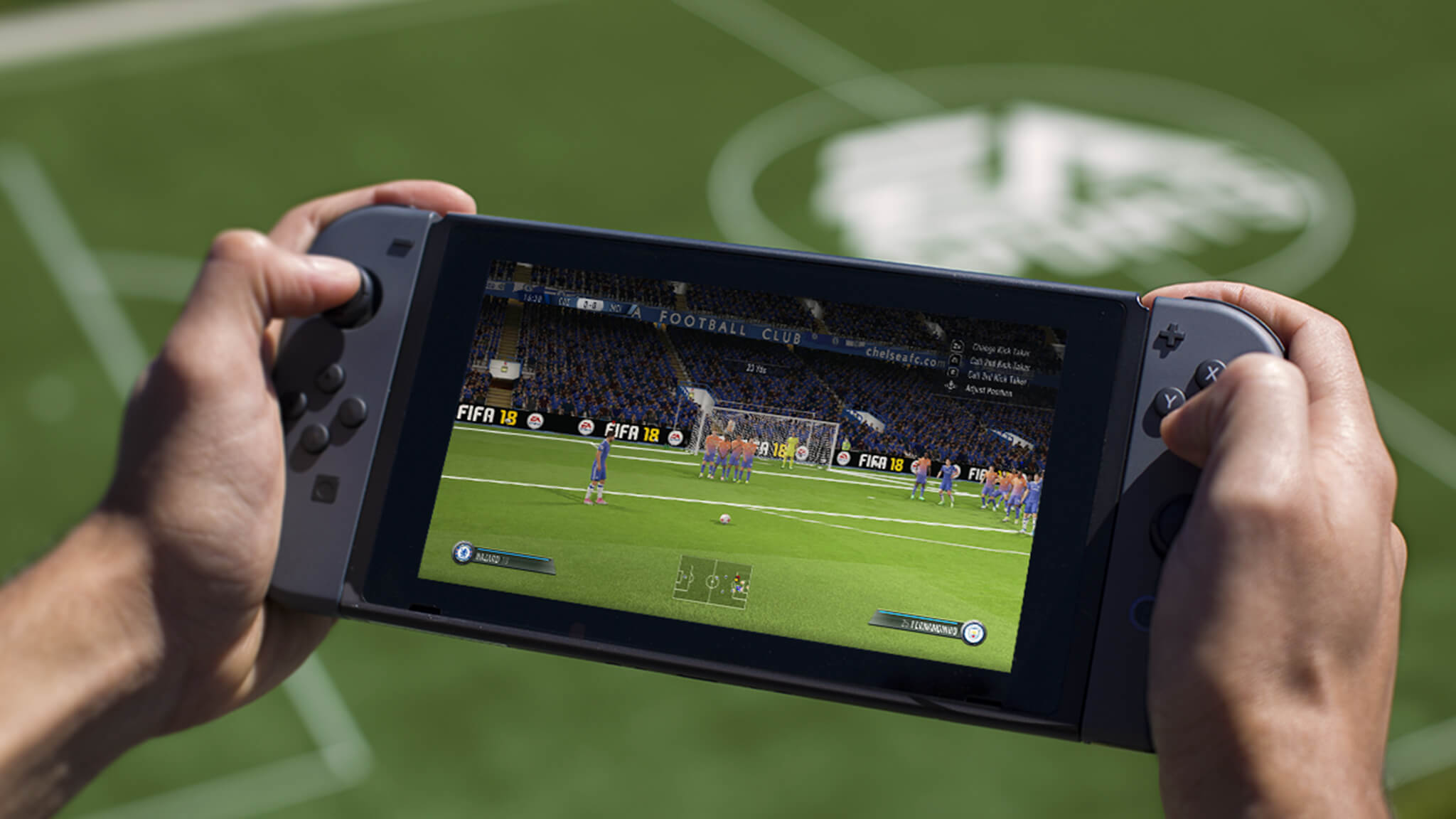 ---
Thanks to Fifa 18 joining the Switch's evergreen titles this week, there is currently a total of nine games on the platform taking up spots in the top 40. Mario Kart 8 Deluxe held on to 11th spot which it held last week, Pokkén Tournament DX has slipped from 5th to 16th, and The Legend of Zelda: Breath of the Wild fell just one place to land at 19th.
Rayman Legends: Definitive Edition has climbed four places to sit just behind Zelda at 20th and Mario + Rabbids Kingdom Battle is at 22nd – with LEGO Worlds just behind in 23rd. Further down the table we see Splatoon 2 still fighting at number 27 and 1-2 Switch is clinging on to 38th.
---
---
An impressive showing from Switch titles this week, then, with the evergreen, heavy-hitters holding onto their places and the new addition of Fifa 18 sitting not too far behind its rivals on other systems. Have you been playing any of the games mentioned above? Let us know!
As always, bear in mind that these sales are for the UK and only take into account physical, retail sales (not downloads).