Monopoly and Chess? Doesn't sound very video gamey!
This week sees two board based games release on the Nintendo Switch, alongside a Cartoon Network title, an eerie looking thriller and a stylish, 70's visual novel. Bethesda's The Elder Scrolls V: Skyrim is also available on the eShop for preload if you are looking to buy the game digitally. Is there anything for you this week?
Cartoon Network: Battle Crashers – €39.99 / £35.99 / CHF 56.00
---
---
When Uncle Grandpa accidentally drives the UG-RV through multiple dimensions, he picks up some surprise passengers in the form of Gumball, Steven Universe, Finn, Mordecai and Clarence! Now they'll have to band together to defeat the evil shard creatures and set things right. Use each character's unique attacks and special moves to conquer the elements, fight your way through all the levels and beat some brutal boss battles. Replay maps with special modifiers to switch up the fun, and unlock bonus rooms along the way. Take on the single-player challenge or grab up to 3 friends for multiplayer action in this crazy interdimensional adventure.
Monopoly for Nintendo Switch – €39.99 / £29.99 / CHF 44.90
---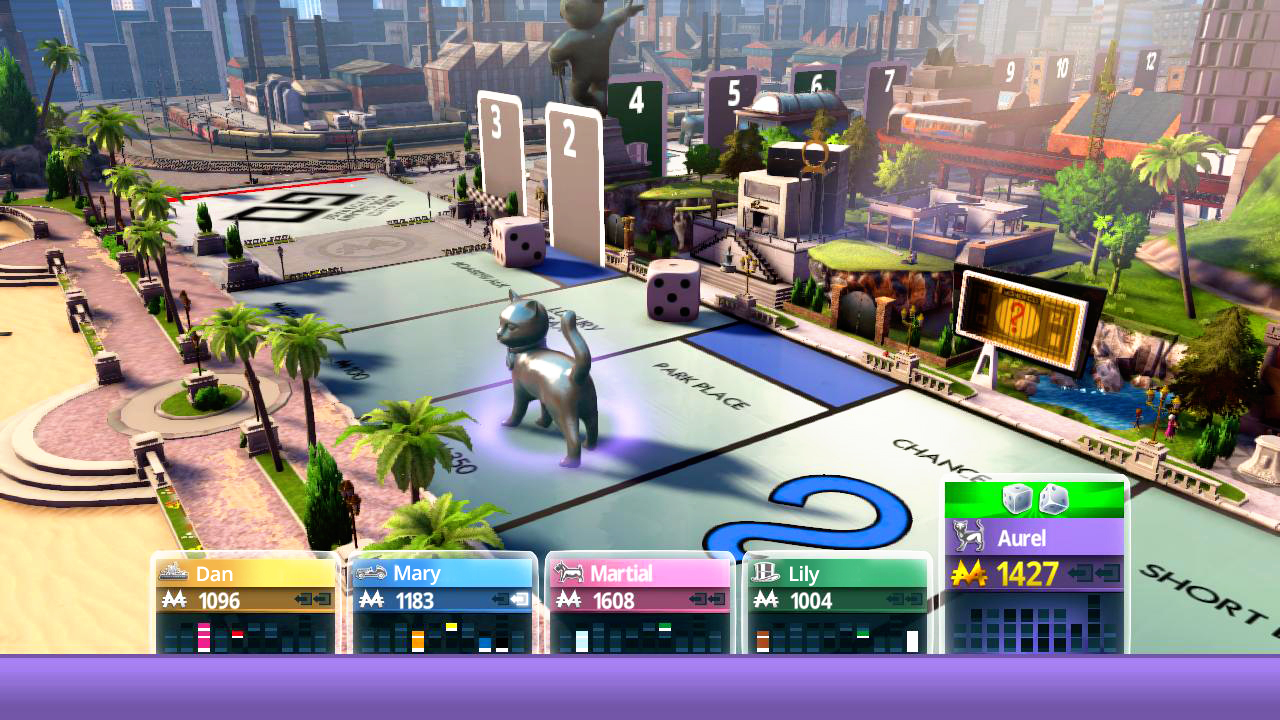 ---
Grow your empire anywhere, anytime, with MONOPOLY for Nintendo Switch! Immerse yourself in a mix of the original family-favourite board game enriched with new ways to play:
• Choose among three lively 3D boards
• Play on-the-go, with up to 6 players (offline & online)
• Not enough time for a full game? Enjoy new modes for faster sessions
• Select your own rules and spice things up with the new Actions Cards
Trading your way to success has never been so fun!
Monster Jam: Crush It – €39.99 / £35.99 / CHF 56.00
---
---
Monster Jam® Crush It! brings you an all new action packed Monster Truck game of the most popular touring show in the world! Take control and experience Monster Jam® like you've never seen.
Crush It! takes fans back into authentic real-life stadiums for racing and freestyle events including the site of Monster Jam World Finals – Sam Boyd Stadium. Choose your favourite official Monster Jam trucks such as Grave Digger®, Max-D™, Monster Mutt and many more. Take your favourite Monster Truck out of the stadium and into all new environment challenges. Exciting physic based challenges include skills, hill jump and stunt modes. All-new tracks that will test your skills to master speed and balance over insane jumps and obstacles or face ultimate destruction. Compete as a single player, versus or log into online leaderboards to earn bragging rights as the best Monster Jam truck driver and much, much more…
King Oddball – €4.99 / £3.99 / CHF 4.99
---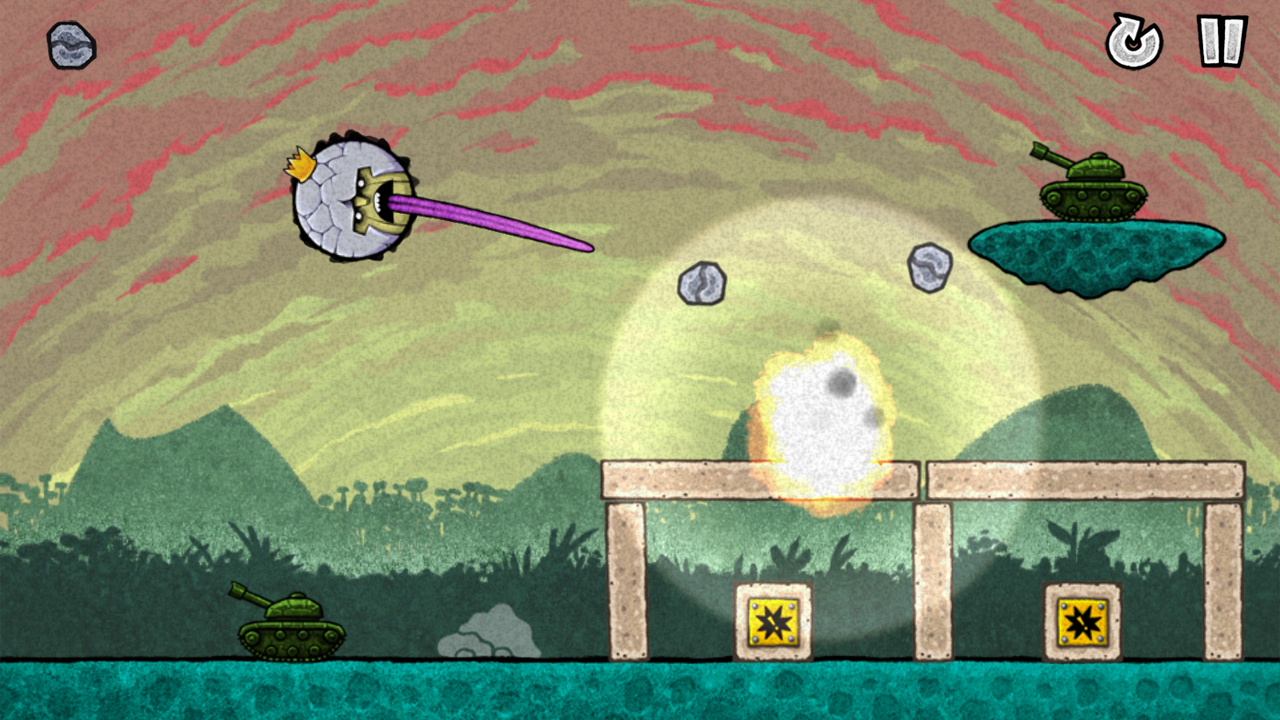 ---
Blow up tanks! Crash helicopters! Squash puny humans! Collapse structures! Hurl boulders until nothing remains! END THE WORLD!
The King swings a boulder back and forth with his tongue and you get to release it by pressing a button. Time the release accurately and crush as many targets as possible with each boulder. Simple but addictive!
Extra boulders are awarded for crushing three or more targets with a single throw. Master the game by anticipating how boulders roll, bounce, and launch from explosions. Take advantage of collapsing structures too!
Conquer the world in more than 120 fun and increasingly challenging levels!
Perception – €13.99 / £12.99 / CHF 19.60
---
---
Perception is a tense psychological thriller where players must uncover the mysteries of a sinister estate with echolocation as their only sight. Creating sound illuminates your environment, but also agitates the house and the entities within. Use Cassie's Delphi text-to-speech app along with her intuition to uncover the mansion's history. Each time a mystery is solved, the mansion transforms to reflect the fate of a different generation and the torment they endured.
Chess Ultra – €12.49 / £9.99 / CHF 15.00
---
---
Chess Ultra features stunning visuals, seamless online multiplayer and Grandmaster-approved AI to offer the ultimate chess experience. Explore an array of intricately crafted environments and choose from a selection of iconic chess sets designed with both the modern and traditional chess player in mind. Whether you're a beginner or a veteran of the great game, Chess Ultra has something to offer for players of all ages and ability.
Chess has never looked this good!
Super Beat Sports – €14.99 / £13.49 / CHF 21.00
---
---
When an intergalactic crew of sports-loving aliens challenges you and your friends to a music-infused pentathlon there's only one thing to do – grab the nearest garden gnome and take the field! Super Beat Sports is a collection of five sports-themed mini games with a twist – everything is musical. That means that you'll need swing, volley, and score to the music in order to come out on top.
Morphite – €14.99 / £13.49 / CHF 21.00
---
---
Set in a distant future where humanity has colonized the far reaches of space, Morphite follows the story of Myrah Kale, a young woman whose life takes a sudden turn when a simple mission develops into an epic interstellar journey revealing her mysterious past and relation to a coveted substance called Morphite. Myrah will voyage to the furthest corners of space and explore uncharted procedurally-generated planets, each with diverse landscapes and teeming with exotic flora and fauna. With the help of a scanner, Myrah will sell biological information for ship, suit and weapon upgrades. Inside Myrah's vessel, players will engage in random encounters with real-time space combat, trade with other travelers across the galaxy and navigate outer space with Morphite's easy-to-use Starmap system.
Wheels of Aurelia – €9.99 / £8.99 / CHF 14.00
---
---
Embark on an immersive road trip through the gritty western coast of Italy during the roaring 1970's. Playing as Lella, a bold, spunky woman, experience the sights and sounds of a tumultuous time in Italy's history while uncovering events from Lella's storied past. Take the road less traveled, while meeting an unpredictable cast of dynamic characters along your journey and making detours along the way.
An interactive visual novel based on short moments in time during Lella's travels, each playthrough ends with one of sixteen different endings based on your choices. Travel across the famous "Via Aurelia" and discover a new side of Italy in a thought-provoking game about the road trip, not the destination.
Sparkle 2 Evo – Launch Price €4.49 / £4.04 / CHF 6.30 (Regular Price €4.99 / £4.49 / CHF 7.00)
---
---
Control the evolution! Climb your way through the evolutional ladder. Start as a little organism and transform into a magnificent aquatic being. Explore the abyss in search of nutritional elements. Attack other species whenever you run out of other food sources. Enjoy beautiful surreal visuals and relax with minimalistic ambient soundtrack. Can you grow the biggest Sparkle in the world?
Demos
Heroes of the Monkey Tavern
Sales
Oceanhorn – Monster of Uncharted Seas – €11.24 / £10.11 / CHF 14.99 until 9th November