In just over 9 months the Nintendo Switch has managed to hit an impressive sales milestone.
The console which launched back at the beginning of March has now managed to sell 10 million units worldwide. It's quite the impressive figure, especially when you consider the Wii U managed to sell 13.56 million in its entire 5 years on the market, as it stands Nintendo are on track to reach their target of 14 million units sold by March of 2018.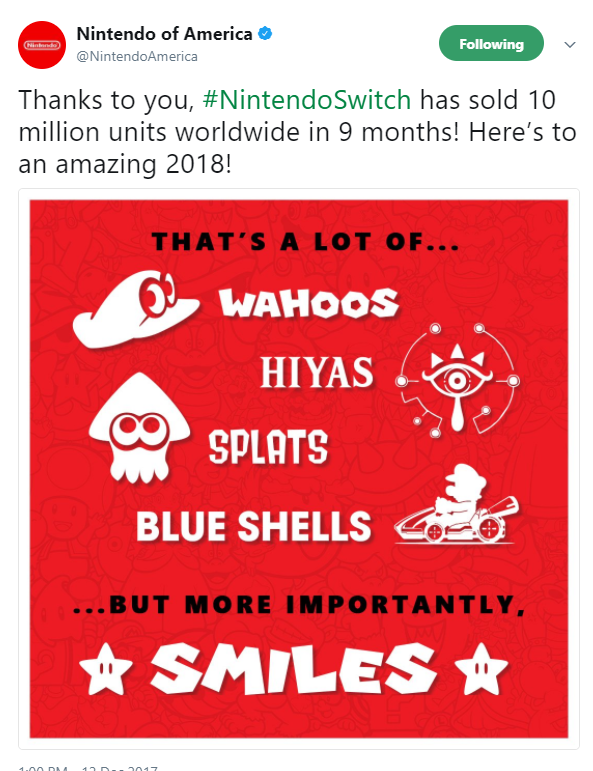 To help further put the milestone into perspective, the current console leader, PlayStation 4 took 268 days to sell through 10 million units and the Switch is only just behind that figure on 275 days. If this momentum keeps up then we can expect to see some impressive sales figures for some time to come yet. So what do you make of Nintendo's achievement? How many of those 10 million are you responsible for? Let us know in the comments below.