More eShop games than you can shake a banjo at
It's another busy week on the eShop (isn't it every week?) and the obvious big name release this week is Playtonic's spiritual successor to Banjo Kazooie, Yooka Laylee. We will have our review up for that one soon, but until then check out what else is out this week!
---
Yooka-Laylee – €39.99 / £34.99 / CHF 56.00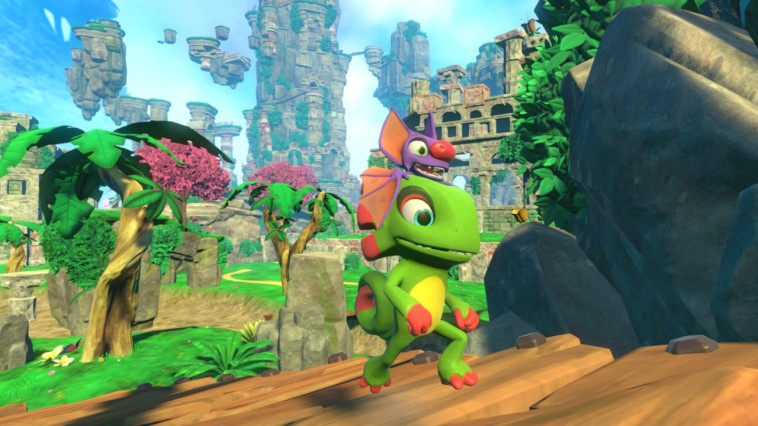 Explore huge, beautiful worlds, meet (and beat) an unforgettable cast of characters and horde a vault-load of shiny collectibles as buddy-duo Yooka (the green one) and Laylee (the wisecracking bat with the big nose) embark on an epic adventure to thwart corporate creep Capital B and his devious scheme to absorb all the world's books… and convert them into pure profit!
Get ready for the full Yooka-Laylee experience, with all the updates, including the much requested camera and voice patch! Gear up with up to four Joy-Con controllers for some multiplayer madness in Rextro's Arcade.
---
The End is Nigh -€14.99 / £13.49 / CHF 21.00
The End Is Nigh is a sprawling adventure platformer where the player takes control over Ash, one of few "things" that have "survived" the "end of the world." Follow Ash as he flops his way through a future of pain and suffering.
Feel his stress levels rise as you throw him into an endless swarm of decaying, mutant animal-like creatures and help aid his final epic quest…to simply make a friend (out of pieces of people he finds along his journey).
---
Pinball FX3 – Free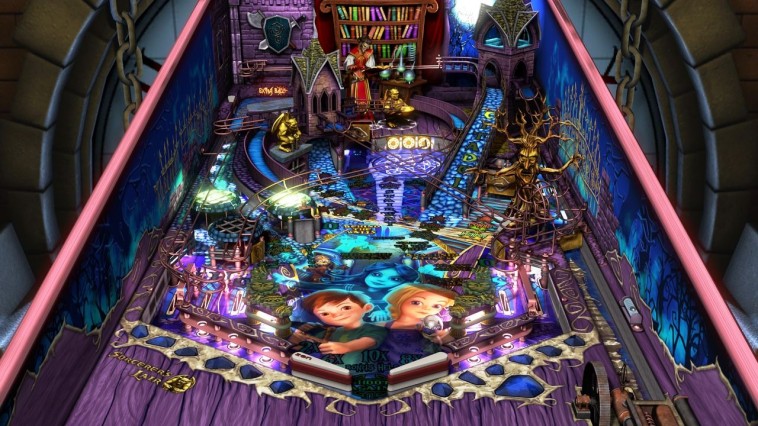 Pinball FX3 is the BIGGEST, most COMMUNITY focused pinball game ever created. Multiplayer matchups, user generated tournaments and league play create endless opportunity for pinball competition. Zen Studios will continue to support Pinball FX3 with frequent content releases and new features!
---
Plantera Deluxe – €4.99 / £4.99 / CHF 7.00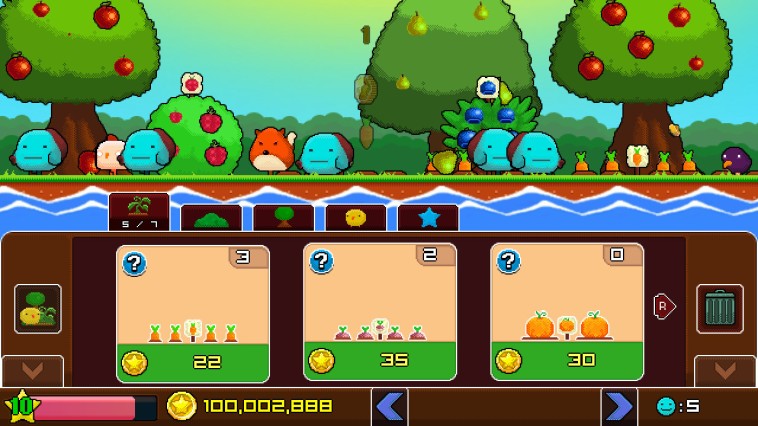 In the world of Plantera you grow your own garden and breed plants and animals to earn coins with their produce.
Use the coins to buy new plants and animals, and also special items and garden expansions.
Watch everything grow, help planting and harvesting, buy new things, and defend your garden from sneaky magpies, rabbits, foxes, and wolves. Raise your level and the productivity of your plants and animals! Earn more and more, and create your own dream garden!
---
Stern Pinball Arcade – Free
Stern Pinball Arcade is the most realistic and accurate pinball game ever created! Stern Pinball Inc. has created many of the all-time greatest pinball tables. They are the most experienced and largest producer of real pinball machines in business today!
---
Bleed – €14.99 / £13.49 / CHF 21.00
Wryn is a girl with a big arsenal and big dreams — she wants to be the ultimate videogame hero! Help her take down the Greatest Heroes of All Time in an action-packed bid to claim the title for herself and show the world what a
true hero looks like! Bleed is an action-platformer focused on stylish, acrobatic dodging and fluid, challenging gameplay. There's no filler — just you and your skills against seven levels of enemies, obstacles, breakneck set-pieces and inventive bosses!
---
Mutant Mudds Collection – €12.99 / £10.99 / CHF 18.20
It's the greatest collection of muddy games under one roof! Revisit the platforming fun of the award winning Mutant Mudds Deluxe and Mutant Mudds Super Challenge on your Nintendo Switch. But wait, there's more! A brand-new game has been added to the collection!! Fend off the rising mudds from below in the new explosive puzzler, Mudd Blocks.
---
Poly Bridge – €14.99 / £13.49 / CHF 21.00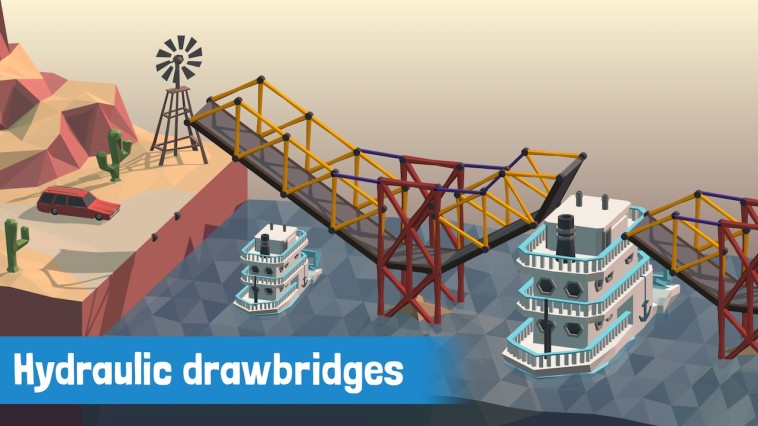 Poly Bridge, the hit indie bridge-building physics title with dozens of hours of gameplay. Unleash your engineering creativity with an engaging and fresh bridge-building simulator with all the bells and whistles! Play the fully featured campaign with 100+ levels of challenging physics puzzles or make your own puzzles and bridge
designs in the Sandbox. Success begins by getting cars to their destinations by any means; build suspensions, ramps and jumps, double-deckers, moving drawbridges, and much more. Complete every level under budget and with a sturdy, unbreaking bridge, to become a Poly Bridge Master Engineer… and unlock the secret world.
---
Gorogoa – €14.99 / £11.99 / CHF 15.00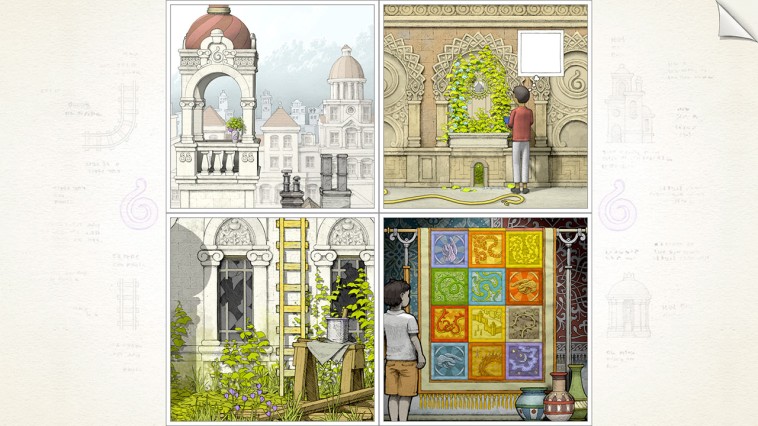 Gorogoa is an elegant evolution of the puzzle genre, told through a beautifully hand-drawn story designed and illustrated by Jason Roberts. The gameplay of Gorogoa is wholly original, comprised of lavishly illustrated panels
that players arrange and combine in imaginative ways to solve puzzles. Impeccably simple, yet satisfyingly complex.
Jason Roberts created thousands of meticulously detailed hand-drawn illustrations, encompassing the impressive scope of Gorogoa's personal narrative. Gorogoa isn't just a game – it's a work of art, expressing itself through soulful,
charming illustrations and distinguished puzzle mechanics.
---
One More Dungeon – €7.99 / £6.99 / CHF 11.20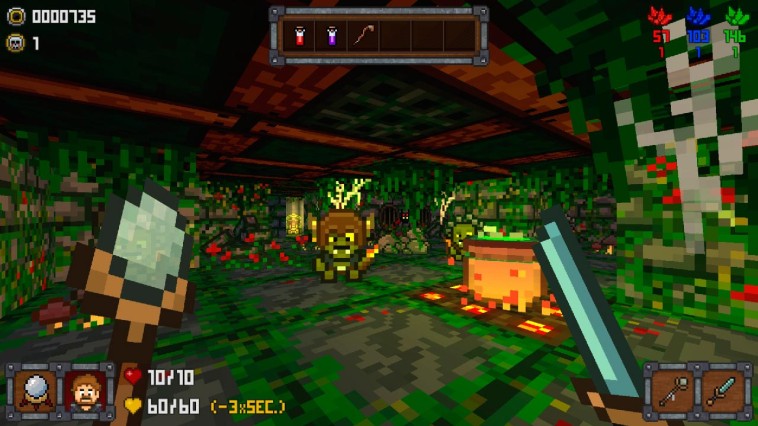 Being a nameless adventure seeker, your job is to reach the final level deep within the dungeon and destroy the obelisks that are used by forces of Evil to invade the world. Use a melee weapon, magic staffs, and antique artefacts, to burst way through the hordes of enemies inhabiting a few game areas.
---
Romancing SaGa 2 – Launch Price €19.99 / £15.99 / CHF 19.92 (Regular price €24.99 / £19.99 / CHF 24.90)
Sit upon the throne of the Varennes Empire and control several generations of rulers in a valiant battle against the Seven Heroes. A dynamic freeform scenario system – a hallmark of the million-selling SaGa RPG series – enables you to take command of a variety of protagonists along the line of imperial succession and experience the history of a nation as it grows and changes based on your actions.
---
Unepic – €9.99 / £8.99 / CHF 14.00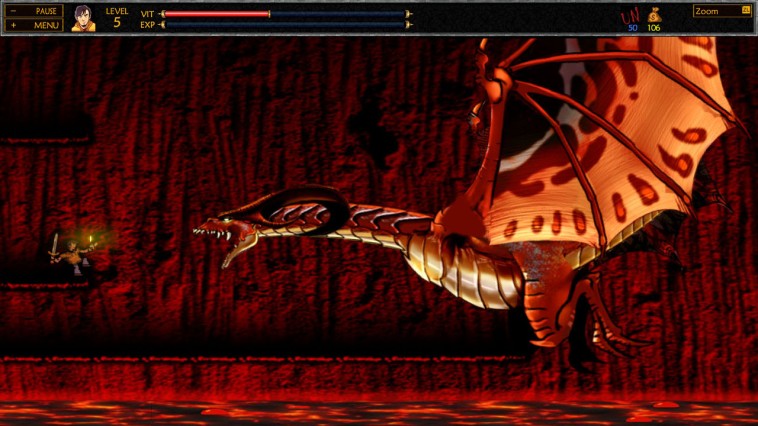 Daniel was just an average guy. He was a great videogame player, a big fan of sci-fi movies, and a novice RPG player. In the midst of an RPG, he was teleported to a castle. At first, Daniel believed that he was having a massive
hallucination. Eager to keep playing within the RPG to create his own adventure, he decides to go along for the ride until his delirium comes to an end. Once inside the castle, Daniel is inhabited by a mysterious shadow. This dark
spirit can communicate with Daniel, but not control him. The shadow has a simple goal: to escape from the prison of Daniel's body. There's a catch, though– the dark spirit can only escape if Daniel perishes. Struggling against enemies in the castle, with the dark spirit attempting to murder him at every turn. Daniel finally discovers his goal: to kill Harnakon, the master of the castle, and free the Pure-Spirits who are trapped within. While the stage
seems set for a typical role-playing adventure, Daniel will soon discover that everything is not what it seems…
---
Hiragana Pixel Party – €7.99 / £6.99 / CHF 8.99
A chiptune rhythm-action game that also teaches you something! Learn to read Japanese Hiragana and Katakana characters in a fun chiptune adventure! Not just for people who want to learn Japanese, this is a game anyone can enjoy. Progress through 16 different worlds remembering patterns and repeating them in time to an all-original chip music soundtrack! Learn how to recognize the shapes and sounds of each symbol in the Hiragana and Katakana syllabaries. Learn them all and be able to easily read and pronounce Japanese words! Hiragana Pixel Party does not teach words or phrases, but teaches how to recognize characters and read them out as words.
---
So that's all the new releases this week! What will you be picking up? Let us know in the comments – and we will do our best to get reviews for these titles up as soon as we can!