A meaty update.
---
Good day to you, Switch Players! No doubt you're all still reeling from the recent Nintendo Direct drama – us too. But before we can praise the sun, it's time for a run down of this week's eShop releases! There are a few big hitters, so read on for more info…
---
Furi – €19.99 / £17.99 / CHF 28.00
Fight your way free in this ultra-responsive, fast-paced sword fighting and dual-stick shooting game.
Feel the tension and adrenaline of one-on-one duels against deadly adversaries: you will need absolute focus and skill to defeat each of the guardians.
Do you have what it takes to reach the last gate?
Boss design by Takashi Okazaki. Original soundtrack by Carpenter Brut, Danger and more!
---
Super Meat Boy – €12.99 / £11.99 / CHF 17.99
Super Meat Boy is a tough-as-nails platformer where you play as an animated cube of meat who's trying to save his girlfriend (who happens to be made of bandages) from an evil fetus in a jar wearing a tux. Our meaty hero will leap from walls, over seas of buzz saws, through crumbling caves and pools of old needles. Sacrificing his own well-being to save his damsel in distress. Super Meat Boy brings the old-school difficulty of classic titles and streamlines them down to the essential straightforward twitch reflex platforming. Ramping up in difficulty, from hard to soul-crushing, SMB will drag Meat Boy though haunted hospitals, salt factories and even hell itself. And if 300+ single player levels weren't enough, SMB also throws in epic boss fights, tons of unlockable secrets, warp zones and hidden characters.
And now coming first to Nintendo Switch™ is a brand new way to play Super Meat Boy with your friends. Introducing "RACE MODE"! In this 2-player split-screen race, friends (or enemies) can compete against each other through individual chapters, randomized levels, or the entire game! Choose light world, dark world, or both and have at it. Side effects may include hubris and schadenfreude.
---
The Escapists 2 – €19.99 / £19.99 / CHF 28.00
Bust out anywhere, with anyone on the Nintendo Switch™. Team upwith another inmate for local two player split screen mode, taking a Joy-Con™ each to either team up to break out, or work against one another to determine who's thequickest convict to make an escape.
Risk it all to breakout from the toughest prisons in the world. Explore the biggest prisons yet, with multiple floors, roofs, vents and underground tunnels. You'll have to live by the prison rules, attending roll call, doing prison jobs and following strict routines; all the while secretly engineering your bid for freedom! Your prison escape antics will take you from the frosty Fort Tundra, to a train hurtling through the desert, and even to the final frontier!
Features
– 10 Prisons
– 2 player split-screen play, and up to 4 player co-operative and versus online multiplayer
– Drop-in/Drop-out Online/Split screen multiplayer
– Over 300 customisations
– Multi-storey Prisons
---
Moorhuhn Knights & Castles – €29.99 / £26.99 / CHF 42.00
Finally, Moorhuhn strikes back! Get set, aim, fire… and never neglect your own cover. Fight against the AI, your friends… or your enemies! Pure Moorhuhn action!
CONTENTS
• Action: Aim and hit with a variety of weapons and magic!
• Construction: Build your own castle complete with walls, shields, towers, cannons, catapults or mighty mages!
• Defence: Turn your Scottish Moorhuhn clan's residence into the most impregnable fortress in the Highlands!
• Progression: Upgrade your castle and weapons by up to 18 levels!
• Single-player: Pursue the evil Clan Chief and defeat him in epic battles!
• Multiplayer*: Compete against players from around the world and win gold and trophies.
• Live duels*: Challenge your friends directly and fight for glory… and gold!
• Looting*: Try to secretly rob other players.
• Recognition*: Let everyone see what you've got in the high-score table.
*Multiplayer: COMING SOON! Join the battlefield now, start building up your castle and developing the best strategy, and you will get a FREE Feature Pack with several multiplayer options in spring 2018.
---
Never Stop Sneakin' – €12.99 / £11.69 / CHF 18.20
Can you believe it? That madman, Amadeus Guildenstern, just traveled through time and kidnapped all the U.S. Presidents! Yes, all of them! Even the bad ones! If you're going to fix history, you'll need the help of the world's most elite stealth operatives: The Department of Sneakin'. Infiltrate the enemy base, avoid their patrols, and hack their systems to gain valuable intel. Build your Sneakin' HQ, and figure out how to stop Guildenstern's time-traveling scheme!
– Classic tactical sneakin' action, rendered with only the finest polygons.
– Unlock new characters, weapons, and perks to aid you in your mission. – Fight incredible bosses, including the evil Dr. Acula (probably a vampire) and Vice President Helicopter (who is a helicopter).
– Dynamic infiltration system generates new layouts every mission. Never sneak through the same base twice!
– Multiple control options to customize your sneakin' experience!
---
Black the Fall – Launch Price €13.41 / £10.79 / CHF 13.41 (Regular Price €14.90 / £11.99 / CHF 14.90)
After decades of toil, an old machinist plots his escape from the oppressive grasp of the Communist regime. Through hidden passages, shadow and grief, he struggles. Ingenuity, reflexes and deception are his tools. Along the road, he befriends the most unlikely creature, an abandoned little robot. Could they escape this bleak and deadly world, together?
• Unravel the puzzles buried within the oppressive atmosphere of a dystopian dictatorship
• Harness the power of a stolen designator tool to manipulate both man and machine
• Befriend a lonely lost robot and earn its loyal companionship
• Take your shot at overthrowing a Communist State inspired by real world events
---
Energy Invasion – €2.99 / £2.69 / CHF 4.20
Energy Invasion – an arcade game inspired by the classic Breakout. Unlike the original game, your ball does not break blocks on its own, but can launch missiles in a chosen direction.
Features:
– A lot of bonuses (both useful and harmful)
– Bright graphic effects
– Levels with dangerous enemies
– Soundtrack from Nick R 61
– 25 levels in "Invasion" mode, 25 levels in "Linear" mode, ∞ levels in "Endless" mode
---
ACA NEOGEO ART OF FIGHTING 2 – €6.99 / £6.29 / CHF 9.80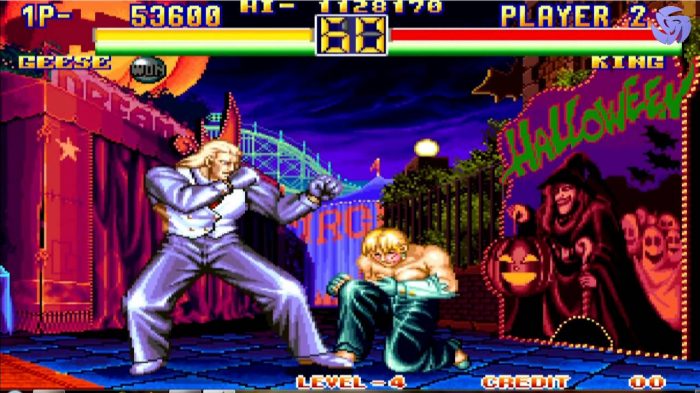 "ART OF FIGHTING 2" is a fighting game released by SNK in 1994.
Twelve fighters compete to be crowned as the strongest one in the "King of Fighters" ultimate fighting championship.
New mechanics such as the revamped "Rage Guage", the addition of both weak and strong attacks, and a landing recovery mechanic mean that battles are even more intense than in the previous title!
---
Of Mice and Sand – €9.99 / £8.99 / CHF 14.00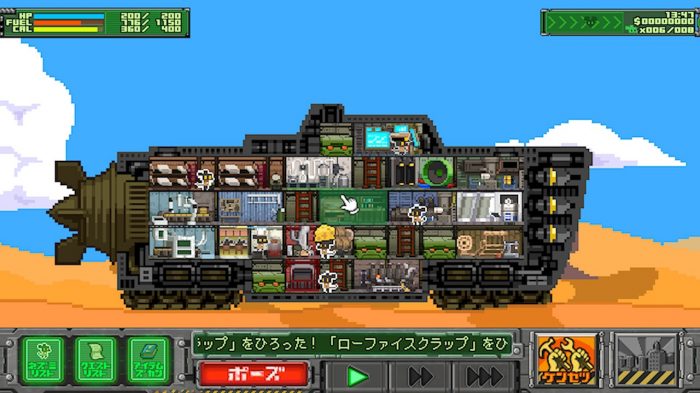 "Of MICE and SAND -REVISED-" puts you in charge of a desert craft and its rodent crew. Brave an alien planet, and turn your squeaking subordinates into first-class shipmates, all in the name of adventure!
– Navigate the dunes in search of treasures! Intriguing items await your discovery in the scorching sands. Steer your ship from settlement to settlement, filling it with riches.
– Craft items to boost your success rate! Not many people know, but mice are master crafters! After adding a factory, workbench, lab, and other such rooms to your ship, you can turn your scavenged materials into rarer items and make food for your mice. Sell crafted items at settlements to raise funds for more thrilling adventures!
– Construct a multitude of rooms, and power up! Create more than just rooms for crafting: Add sleeping quarters so your crew can catch some Zs, or even a jukebox to give them a boost. And if any hostiles block your path, the machine gun will make them wish they'd stayed home. Utilize crafted items to build a variety of rooms and enhance your ship.
– Encounter surprises in the desert! On your trek, you may come across an oasis, perfect for replenishing your water supply, or befriend a fallen mouse in need of aid. And who knows? You may even find some precious items in crashed spaceships! No adventure is complete without dangerous enemies, so install turrets, craft powerful ammunition, and…BOOM! Make 'em wish they'd stayed at home!
– New events, maps, and foes! "Of MICE and SAND -REVISED-" is full of brand-squeaking new discoveries! And did you hear? There are rumors of snowfall at the desert's edge. What events and enemies await…?! Scour the searing sea of sand! Wander the windswept wilderness! Adventure in ancient, atrophied architecture! Steer a sturdy, steel vessel! Hear the mice roar!
---
Azkend 2: The World Beneath – €7.99 / £6.99 / CHF 9.99
Enjoy amazing match-three gameplay and discover one of the most astonishing worlds ever imagined. While traveling from Liverpool to New York, your ship was pulled down into a massive maelstrom. You woke up in a place that may never have been gazed upon by the eyes of men. From now on, your goal is to ascend from the center of the Earth and find your way back to civilization. Azkend 2 is a casual match-three puzzle game with more than 60 levels of impeccably polished gameplay. Discover and equip more than a dozen unique powerups, and complete hidden object minigames on your journey.
FEATURES
– Magnificently polished match-three puzzle gameplay
– Beautifully illustrated storyline with hidden object minigames
– Cinematic soundtrack by Jonathan Geer
– More than 60 levels in the Story Mode
– Three game modes; Adventure, Time and Medals
---
That's it for this week – don't forget, you can also download demos for Dragon Quest: Builders, forma.8 and Implosion!