Take a walk in the woods.
Good day to you, Switch players! We've got a lovely bunch of new Switch eShop games for you to kick off February in the right way – take a look at this week's offerings!
---
Night in the Woods
€18.99 / £17.09 / CHF 26.60

College dropout Mae Borowski returns home to the crumbling former mining town of Possum Springs seeking to resume her aimless former life and reconnect with the friends she left behind. But things aren't the same. Home seems different now and her friends have grown and changed. Leaves are falling and the wind is growing colder. Strange things are happening as the light fades.
And there's something in the woods. Join Mae on a trip through her hometown and into the dark on the other side.
NIGHT IN THE WOODS is an adventure game focused on exploration, story, and character, featuring dozens of characters to meet and lots to do across a lush, vibrant world. Break stuff, play bass, hang out, walk on powerlines, jump between roofs, and discover strange and amazing and terrible things you never asked for. Come home and waste your life away in Possum Springs.
---
3D MiniGolf
€19.99 / £17.99 / CHF 27.99

Experience virtual but realistic mini-golf and master an entertaining match on over 54 challenging holes, 18 of which faithfully modelled after official courses in the real world.
Three scenarios in glorious HD are waiting for the discerning mini-golf enthusiast: a lovely green park, a camping site in the mountains and a dreamy sandy beach.
Use your profile to keep track of your statistics. Thanks to the integrated medal system you collect virtual rewards for your best matches. Try improving your own records in Challenge and Tournament mode or face off against your friends in multiplayer mode.
Enjoy exciting realistic matches with 1-4 players.
• 3 completely different scenarios (Park, Camping Site, Beach)
• 54 challenging holes in total
• 18 official tournament holes
• Cutting edge HD graphics
• Two exciting single player modes: Challenge and Tournament
• Local Multiplayer mode for 2-4 players
---
ACA NEOGEO SAMURAI SHODOWN II
€6.99 / £6.29 / CHF 9.80

"SAMURAI SHODOWN II" is a fighting game released by SNK in 1994. The weapon-wielding fighting game returns stronger / sharper than ever!
Four newcomers join the battle for a total of 15 combatants ready to step on the stage of grand battles.
With the new Rage System and Weapon Breaking Attacks, epic and intense battles are waiting for you!
The "ACA NEOGEO" series has faithfully reproduced many classic NEOGEO masterpieces.
Players can change various game settings such as game difficulty, and also reproduce the atmosphere of arcade display settings at that time. Players can also compete against each other from all over the world with their high scores.
---
AeternoBlade
€14.99 / £13.49 / CHF 21.00

In the region of Awelsia, vengeful Freyja travels with an unknown weapon called 'AeternoBlade'. Freyja looks to take revenge on Beladim, the Lord of the Mist who destroyed her village, Ridgerode, and killed her tribe. Her vengeance is helped by Vernia, who has as much merit as Beladim. Vernia taught Freya about the abilities of AeternoBlade. Freya has to venture into many different world dimensions to discover how to annihilate Beladim.
What is AeternoBlade? How can Freya take revenge on Beladim? Solve tons of mysteries in her adventure together!
---
Frederic 2: Evil Strikes Back –
Launch Price €4.49 / £3.59 / CHF 6.30 (Regular Price €4.99 / £3.99 / CHF 7.00)

Defeat famous opponents in musical duels. Immense yourself in fantastic story of Frederic's endeavors. Catch all the Easter Eggs and subtle parodies hidden in the background. Practice your skills until perfection and become the Master of the Piano.
The world of music is once again threatened. The art of soulful music, the kind that touches your heart, is in grave danger of disappearance. The evil forces that you fought so bravely are back! And they are even more powerful and desperate. Once again you'll need to step into Frederic Chopin's shoes and face opponents that have only one agenda – to enslave the musical world, mass produce soulless artists with their same-sounding radio hits, and reap enormous profits, hindering any creativity in the process.
– 10 challenging musical duels with some of the most renown pop stars
– 10 fantastic, catchy tracks, inspired by Frederic Chopin's composition and different music genres.
– Quirky story with tons of parody and twists
– Extremely easy to get to, but hard to master gameplay
– Hand-painted animated comic
---
Her Majesty´s SPIFFING –
€9.99 / £9.99 / CHF 13.99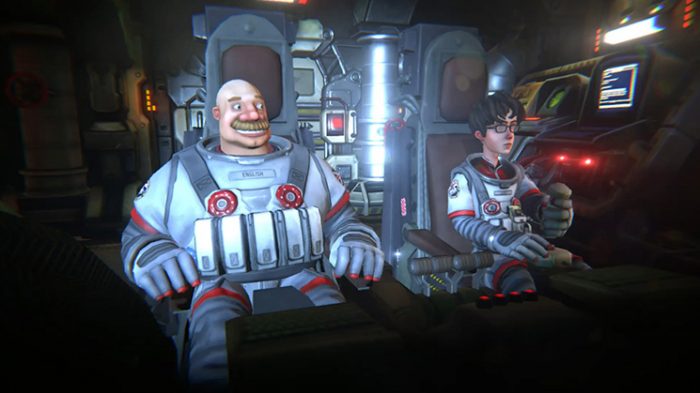 In the wake of a political crisis Britain finds itself increasingly isolated from global society. Frustrated by the demise of this once great nation Her Majesty the Queen concludes the elected representatives in London are no longer fit to govern her United Kingdom.
Establishing S.P.I.F.F.I.N.G. (Special Planetary Investigative Force For Inhabiting New Galaxies) Her Majesty has turned to the stars in a bid to establish
a new, Galactic British Empire!
Assuming command of the near futuristic space ship HMSS Imperialise and her crew (distinguished veteran and gentleman Captain Frank Lee English and Aled, his mild-mannered South Walean colleague) YOU will venture into the cosmos, solving puzzles, engaging in witty banter, deal with crippling claustrophobia, gradually succumb to the sustained exposure of cosmic radiation and so on, all for Queen and Country.
---
Shiftlings – Enhanced Edition
Launch Price €9.36 / £8.46 / CHF 13.12 (Regular Price €12.49 / £11.29 / CHF 17.50)

Shiftlings is a colorful puzzle platformer with a twist! You're controlling two quirky custodians who are tethered together; one large and one small. Play alone or work together with a friend to run, bounce and swap size through 55 challenging levels.
Each level challenges you to utilize various mechanics to avoid traps and reach the objective. Collectible cola bottles add replay value by opening up new levels and challenges to experience.
Warning: Use your wits to turn the tether into an advantage. Failure to comply may lead to hilarious results.
---
Sky Force Reloaded
€9.99 / £8.99 / CHF 14.99

Sky Force Reloaded is the spirit of the classic arcade shoot 'em ups, captured with modern visuals and design. New entry in the series will keep you entertained with all the things you've came to love in scrolling shooters. Meaty explosions, incinerating lasers, collosal bosses and diverse aircrafts to pilot.
Sky Force Reloaded is not your average scrolling shooter. It will draw you in with its beautiful environments and intense effects. It will keep you with its superb gameplay mechanics, progression system and in-game collectibles. It will leave you wishing for more, once it's over. Fortunately, there's a lot to do before that happens.
---
Steamworld Dig
€9.99 / £8.99 / CHF 14.00

SteamWorld Dig is a platform mining adventure with strong Metroidvanian influences. Take the role of Rusty, a lone mining steambot, as he arrives at an old mining town in great need. Dig your way through the old earth, gaining riches while uncovering the ancient threat that lurks below…
Key Features
– A rich world of steam-driven robots, inspired by Steampunk and Western themes.
– Explore an underground world full of secrets, treasure and terrors.
– Uncover the remnants of human civilization, a degenerate race of dynamite-wielding troglodytes.
– Randomized worlds with emergent gameplay.
---
The Men of Yoshiwara: Kikuya
€19.99 / £15.99 / CHF 20.00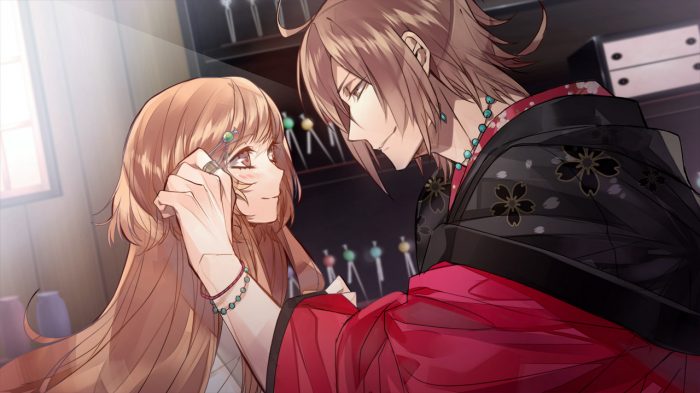 What is "The Men of Yoshiwara: Kikuya"? This is a popular romance game for women.
– The Story
A closed island where baby boys are not born…
A unique culture that is completely different from the mainland has been flourishing on the island. In the middle of the island, there is a district where
men are gathered.
Some women just want children. Others are looking for love. Knowingly deceived by a lie, and deceived in return, all in a single night's dream.
At the end, to whom is it that you will be talking of love?
---
Mad Carnage
€4.99 / £4.49 / CHF 7.00

In the world after the Great War, you will take control of intimidating petrol beasts, each with their own unique weapons and gameplay mechanics. Upgrade your cars, then battle it out in Campaign mode or on one of the 8 Custom Game maps! Invite a friend for local Multiplayer versus! Can YOU survive the Mad Carnage?
Game features:
– Engaging strategy gameplay
– Advanced tactical challenges demanding flexibility
– Immersive storyline, created by a best-selling sci-fi novelist
– Customizable upgrade system
– A 20-level Single Player Campaign
– 8 local Multiplayer maps for either 2 players, or practice against an AI
---
That's your lot for this week! Will you be taking a stroll with Mae in Night in the Woods, or taking to the sky in Sky Force Reloaded? Or maybe you'll just settle for some Mad Carnage? Whatever your choice, let us know what you'll be downloading!