It's another big release from Signature Edition Games
Signature Edition Games have opened pre-orders for a physical edition of Darkest Dungeon: Ancestral Edition.
The game is a roguelike turn-based RPG which has had a positive response amongst critics.
This edition will include both the Crimson Court and the Shieldbreaker DLC packs.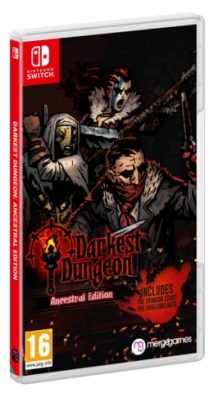 The company specialises in bringing digital titles out physically for the collectors among us.
Signature Edition Games previously announced that they would bring a physical edition of The Count Lucanor out on Switch under their Signature range, as well as a standard version. We scored that one highly in our review.
Pre-orderers for that game should get their games soon as stock is expected on Friday morning.
Signature Edition Games will also bring out a physical version of Brawlout starting in May, with a Signature Edition version of Slain: Back From Hell on the horizon.
A trailer for the game is below.