Another week, another gaming tsunami.
It's that time again, folks! We have another boatload of games hitting the Switch eShop this week, headed up by the much anticipated Kirby Star Allies! Keep reading to see what else is in store…
---
Kirby™ Star Allies
€59.99 / £49.99 / CHF 77.90

Kirby is back – and he's finally on the Nintendo Switch consolein HD! But this time, he's not alone. Recruit enemies by hitting them with hearts, and gather helpers for a party of up to four characters. On top of that, you can join with up to three friends for a different kind of team-up action!
---
Last Day of June
€19.99 / £15.99 / CHF 28.00

Last Day of June is inspired by Steven Wilson's haunting song "Drive Home." Recreated as an interactive adventure, Last Day of June takes players on a profound and poignant journey.
Determined to save his beloved and fueled by the power of grief, Carl introduces players to June's last day. But as they interact with the narrative, players will progress from viewer to a character deeply intertwined in the story.
---
Clustertruck
€14.99 / £13.49 / CHF 21.00

Clustertruck is a new kind of platformer on-top of a speeding highway!
Use agility and acrobatics through insane levels in a game of "the floor is lava" on top of unpredictable, speeding trucks!
The game only gets harder when dangers such as swinging hammers, lasers and flamethrowers are added!
---
Coffin Dodgers
€12.99 / £9.99 / CHF 18.20

Pimp up your mobility scooter and take on the Grim Reaper and his Zombie army in a race for your soul. Armed with a variety of homemade weapons and gadgets, battle your way through a 13 race Championship or face your friends in a 2-4 splitscreen multiplayer race, where only the most skilled racer will survive.
---
Tesla vs Lovecraft
€14.99 / £12.99 / CHF 16.99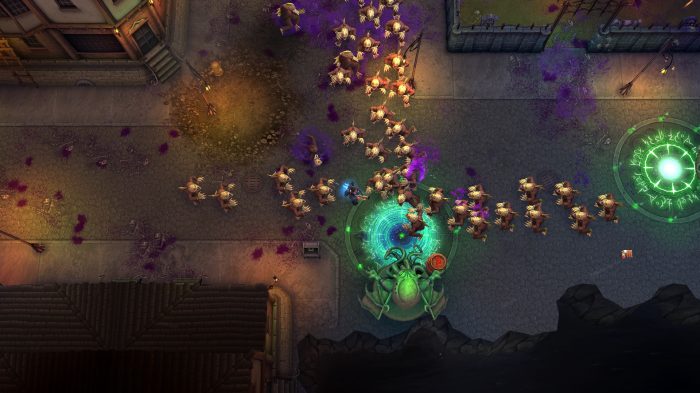 Play as the enigmatic inventor Nikola Tesla! Use devastating weapons to mow down hordes of nightmarish monsters, collect mighty powerups to boost the carnage, and finally overwhelm your enemies with the immense firepower of the Tesla-Mech battle robot!
---
Danmaku Unlimited 3
€8.99 / £8.09 / CHF 12.60

Take to the skies once more as the last defender of humanity against overwhelming odds! Lovingly built to be enjoyed by newcomers and genre veterans alike, Danmaku Unlimited 3 is a perfect medley of the best aspects of classic Bullet Hell shooters wrapped up in a modern and approachable package.
---
Spiral Splatter
€4.99 / £4.49 / CHF 7.00

Put your problem-solving skills to the test as you navigate over 100 levels and 11 different stages full of perplexing puzzles. Watch out for moving obstacles as you maneuver through each level. Think fast, if you're too slow, the ghost may catch up to you. Hustle to reach the finish before your time is up!
---
Gem Smashers
€19.99 / £17.99 / CHF 28.00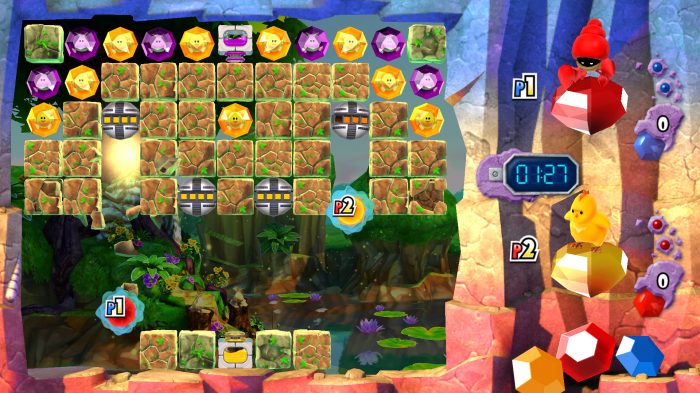 Long ago, the Earth was devastated by a fearsome creature: the scientist IMBU and his henchmen robbed the Earth of all its energy and trapped its peaceful inhabitants in sparkling gemstones. Miraculously, three heroes escaped: BAU, BAM and BOM. They became the Gem Smashers – with impressive leaps and quick spins, they skillfully smash the colorful crystals to free their friends.
---
ACA NEOGEO AERO FIGHTERS 3
€6.99 / £6.29 / CHF 9.80

"AERO FIGHTERS 3" is a side-scrolling shooting game released in 1995 by VIDEO SYSTEM. Ten teams comprised of 14 humans and 2 animals have gathered from around the world and are flying on high-powered reciprocating engine planes, such as the ZERO FIGHTER, to save the world. The game offers route selection and multiple endings.
---
BINGO for Nintendo Switch
€4.99 / £4.49 / CHF 7.00

BINGO comes to Nintendo Switch™! 4 bingo party games in one pack: Buzzer BINGO, Slide BINGO, BINGO Poker & Classic BINGO!
---
Enchanting Mahjong Match
€4.99 / £4.99 / CHF 7.00

Enchanting Mahjong Match is one of the connecting game classics. The main goal of this game is to connect the identical tiles with lines and remove them from the board. In Enchanting Mahjong Match, The line can change direction only twice. Or less, of course. Also known as Mahjong Solitaire, Shisen-sho, Onet, Lianliankan.
---
Neonwall
€9.99 / £8.99 / CHF 14.00

Aim & shoot in this arcade game with the Joy-Con™ controllers 
Escape your way out of Neonwall by solving puzzles and overcoming a variety of challenging levels. Over the course of the game you will need a combination of skill, concentration and precision to be victorious.
---
Sparkle 3 Genesis
Launch Price €4.49 / £4.04 / CHF 6.30 (Regular Price €4.99 / £4.49 / CHF 7.00)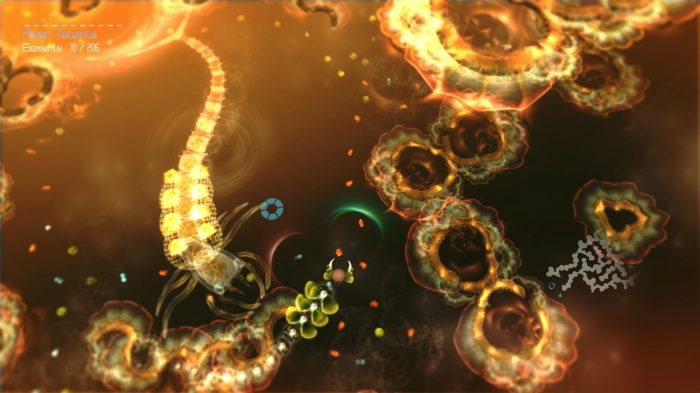 Step into the amazing world of Sparkle and take the evolution into your own hands. Discover a surreal ocean thriving with life, with conditions
perfect to grow and evolve. Play as a tiny Spark of life, and start a journey filled with quests and battles against powerful bosses. Collect micro-elements, complete missions and stand on top of the food chain!
---
The Long Reach
Launch Price €13.49 / £11.69 / CHF 18.90 (Regular Price €14.99 / £12.99 / CHF 21.00)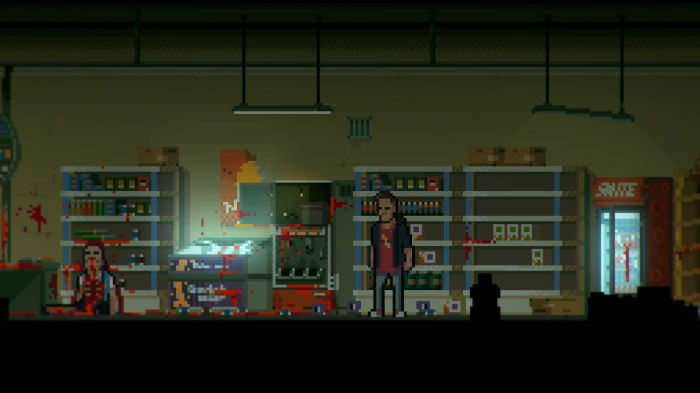 The Long Reach takes place in New Hampshire, in the fictional town of Baervox. The game draws its inspiration from Lone Survivor and The Cave and all the classical adventures (except that The Long Reach is set in the present day). You don't play in a post-apocalyptic world or explore a fairy-filled fantasy world. You're in the thick of it, just around the corner from the place where you buy your groceries.
---
WorldNeverland – Elnea Kingdom
€29.99 / £26.99 / CHF 42.00

The kingdom simulating game where you immigrate to an imaginary kingdom and enjoy your free life.
This is the latest game of the World Never Land (Nickname is WorNeva) series.
This is the imaginary kingdom that lives in the computer. You can walk wherever you wish to go.
Beautiful woods, river, farms, stock farms, mines, schools, churches, and castles…
And, it simulates the lives of the people who live there finely.
---