What is it like to create an indie title for Nintendo Switch? Georgina Howlett discussed the process with Paweł Biela and Krzysztof Król of 7Levels, the company behind the recently-released Castle of Heart.
---
Here at Switch Player, we recently caught up with Chairman Paweł Biela and Vice-Chairman Krzysztof Król of 7Levels, the developers behind the recently-released Nintendo Switch title Castle of Heart, to discuss both their work on the game and the process of developing an indie title for the Nintendo Switch.
Castle of Heart is a classic action platformer which sees the player take on the role of a cursed knight who has been turned to stone by an evil sorcerer's spell, and who must conquer twenty different levels set across four distinct environments – full of enemies, mind you – in order to discover the antidote to their dilemma.
We thank both Paweł and Krzysztof for taking the time to speak with us and offering us this interview opportunity – and we hope that you enjoy it!
---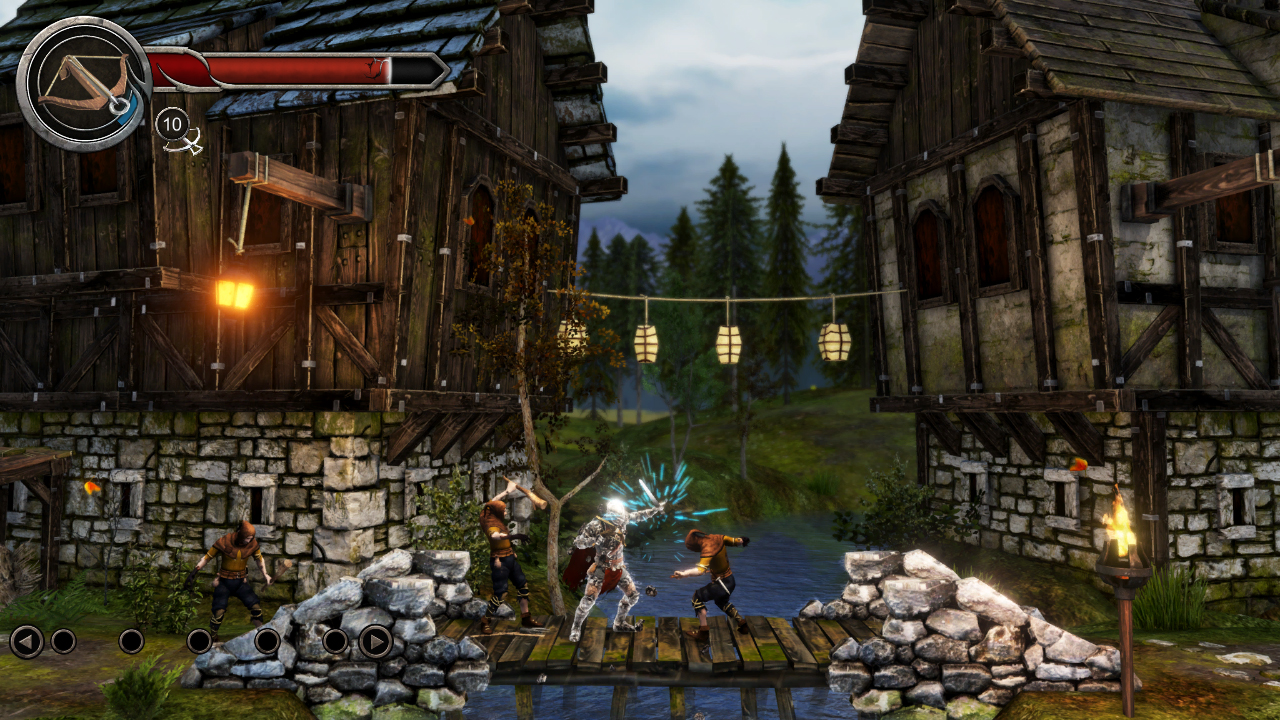 ---
Hey there, Paweł and Krzysztof! Thank you for agreeing to speak with us about 7Levels' work on Castle of Heart and indie development for the Nintendo Switch. Can you tell our readers a little bit about who 7Levels are, and what games or projects that you've worked on in the past?
7Levels is a group of gamers who also happen to be industry professionals. Collectively, we have over a decade's worth of experience in the games industry. In the beginning, we were mainly 'work-for-hire' and co-operated with both Polish and international developers on external projects, but now we have created our first big original project in the form of Castle of Heart.
We intend to develop games exclusively for Nintendo platforms going forward, bringing our own expertise and experience into the creation of unique game offerings for fans of this Japanese brand.
Castle of Heart released on Nintendo Switch on March 23rd. Can you tell us a little bit about it?
Castle of Heart is a classic action platformer. We believe it to be one of the genre's best and most challenging, as we have included plenty of twists and surprises for players to experience, as well as putting plenty of new twists on the established platformer formula. Players take control of a cursed knight, turned to stone by an evil sorcerer's spell, and will seek to prove that love and courage can conquer even the darkest magic.
We hope that both fans of classic consoles – such as the Nintendo Entertainment System (NES) and Super Nintendo Entertainment System (SNES) – and those who are just starting out on their adventure in gaming, will equally enjoy this title. It's not for the faint of heart though; Castle of Heart has some very challenging moments!
---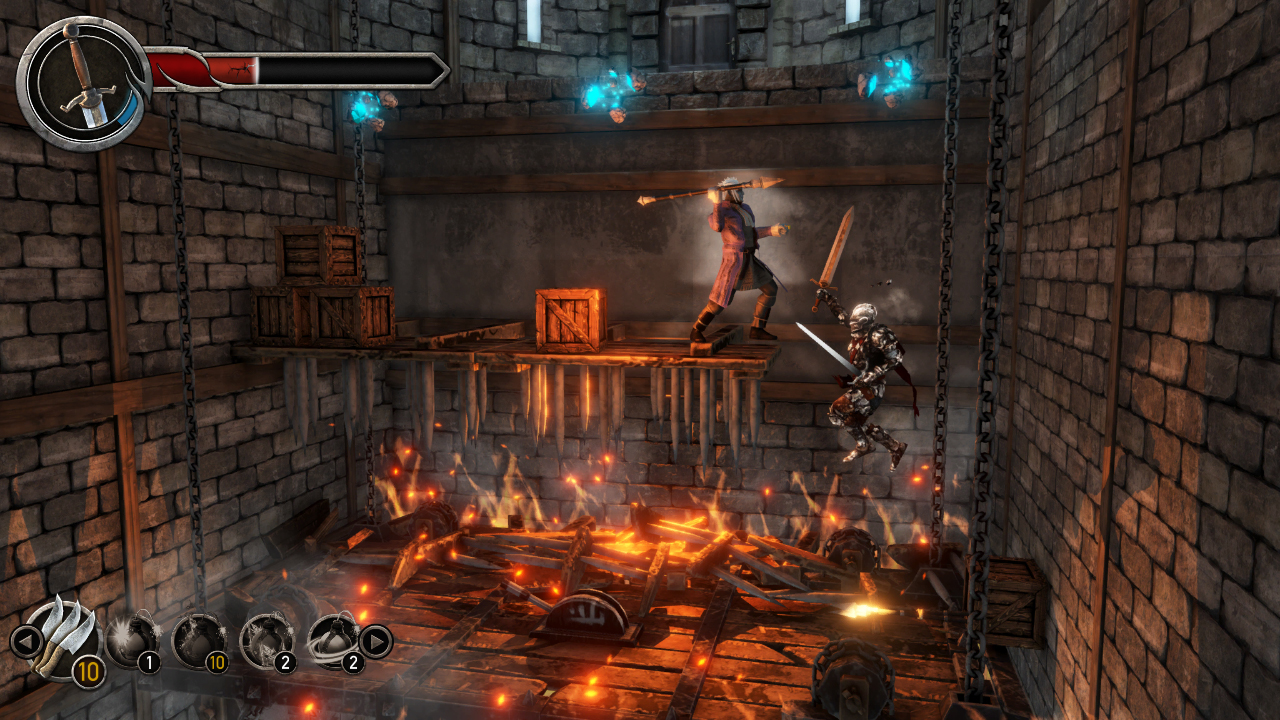 ---
What challenges did you face in creating Castle of Heart? Equally, who/what influenced you to create the game the way that it is? Was 7Levels' position as a relatively small, independent Polish developer significant in the creation of the game?
The development of Castle of Heart started at the end of 2016. From the beginning, the game was created with the Nintendo Switch in mind. However, at the time there was no official data on the Switch revealed, so we were kind of in the dark when we started development.
Our concept for the game was an original idea developed by the 7Levels team. We wanted to give Nintendo fans a game which would be different from the others which would be present on the Switch – one with a much more serious tone. This game would be inspired by Polish legends and would offer innovative, never-seen-before mechanics. Of course, we're not hiding the fact that we were inspired by some of the best titles from the platforming genre…!
The fact that 7Levels consists of such a small team has its negatives, but we've also found that it has a lot of benefits – including great communication, our ability to react quickly to ideas and suggestions, and each of our team has a real, tangible influence on the final shape of the game.
Castle of Heart is a Nintendo Switch exclusive. Why did you choose to develop exclusively for the Switch, and why is it the ideal platform for the game? Was it challenging to pitch the game to Nintendo for Switch?
We are big fans of Nintendo, so we knew exactly what kind of audience we were aiming for, as it is one that we ourselves belong to. We chose to focus on developing for the Switch as it gives us a considerable advantage over multi-platform titles, as we can utilise the unique features of the console within the game to greatly enhance players' gameplay experiences.
When we were at the prototype stage for Castle of Heart, we met with representatives from Nintendo several times. Obviously, they liked our idea enough to allow us to publish the game for Switch, and they've been great partners to work with. We're in touch with them continuously and receive tremendous amounts of support from them – so while the initial pitch may have been challenging, the rest of the development process since has been smooth in that regard.
---
---
The Nintendo Switch is making a name for itself not only because of its position as a versatile platform but also due to the incredible number of indie titles that are already available on its eShop. What steps have you taken to make Castle of Heart stand out from the crowd? Has it been intimidating to develop for a console with so much potential for independent developers?
As we mentioned before, most of us here at 7Levels are long-time Nintendo fans. As members of this unique community, we know what Switch owners might like and want. Those things are what we aim to bring to the table with Castle of Heart. We think that we are filling a gap in the current eShop offerings because currently, there is still that certain lack of more serious platformers with a bit of a darker atmosphere. So, we think that by its very nature, Castle of Heart will stand out from the crowd on the eShop.
We also think that our main hero – the knight turned to stone who needs to fight all the time just to survive – will resonate with players who identify with his struggles. And – perhaps it's an obvious thing – but we're also sure that thanks to interviews such as this one, Nintendo gamers will turn their attention to Castle of Heart and will decide to check the game out for themselves!
What advice would you give to other indie developers hoping to release titles on Nintendo Switch? What do you think is necessary for a game to be a success on the Switch?
Making games is not only a job, it's a passion. It's good to remind yourself about that fact from time to time, especially when the moments of doubt come. It's that spark inside of us that drives our passion and innovation that can turn a project into the exceptional. It's also good to have a few Nintendo freaks in the team who know which ideas may prove to be a success in a game made for the Switch!
---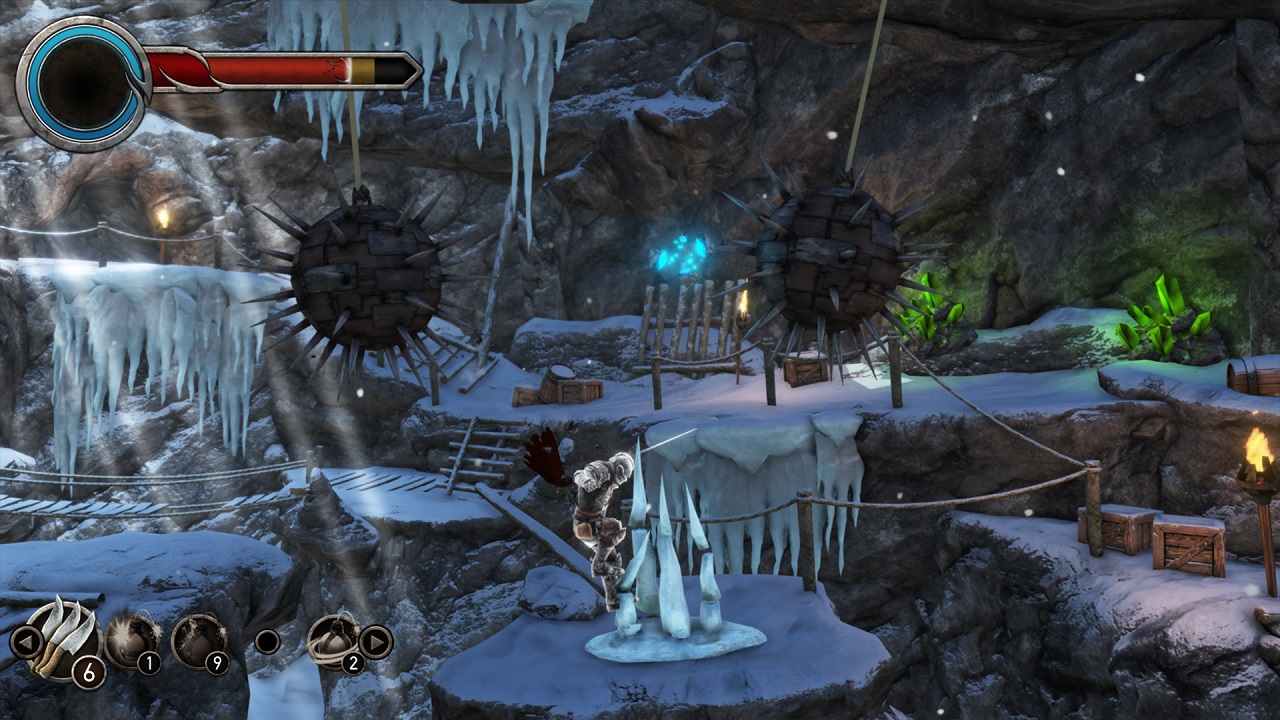 ---
Finally, can you tell our readers why they should try out Castle of Heart in 100 words or less?
Put shortly: Castle of Heart combines the features from the golden era of action platformers with new mechanics, making the game a unique and unforgettable experience. Additionally, it has a dark atmosphere with a deep lore which contains nods to ancient Slavic legends. Last but not least, a question the gamers will have to answer for themselves: what happens when you collect all the secrets?
Well guys, thank you very much for speaking to us about Castle of Heart and developing for Nintendo Switch! We wish you the best of luck, and hope that you continue to find success in creating games for all of us Nintendo fans.
---
Does Castle of Heart sound like your kind of game? If so, you can read more about it over on the game's official website, on Nintendo's official page for the game over on the Nintendo store, and you can also watch the official game trailer over on YouTube here. Be sure to 'like' 7Levels' Facebook page as well in order to keep up-to-date with their work.
Our very own Ethan Hunt has reviewed Castle of Heart for us here at Switch Player, so be sure to look out for his review when it's published! Stick with us, too, for all of the latest news, features, reviews and interviews (and more!) from the world of Nintendo Switch.