What an E3 display that was!
Limited Run Games brought their A-game to E3 with a slew of announcements of games getting the physical treatment on Switch in the future.
First up was a game loads of people have demanded in physical form: Golf Story. Sidebar Games' eShop hit will release in September.
Then, as part of LRG's spooky Halloween offerings, it was revealed that Layers of Fear: Legacy will also come out in boxed form. That's out in October.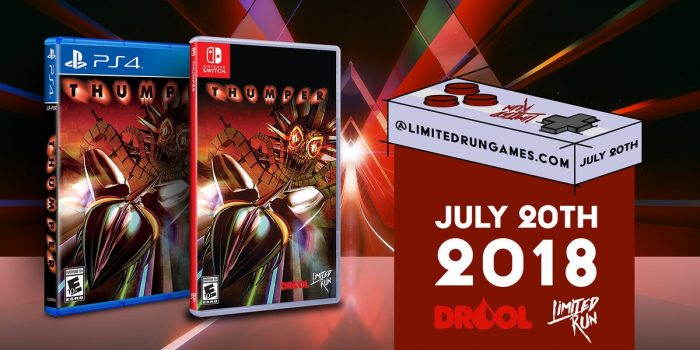 Next up, rhythm action game Thumper, which we have a specific release date for: July 20th.
The next Nintendo announcement was a physical release of Oceanhorn, which though not an LRG game, is available now through the Limited Run Games website. FDG Entertainment publish that one, and the first 5,000 copies will be ready to ship within the next two or three weeks. Any sold beyond that will ship in September. Get your pre-order in by July 11th.
Zeboyd Games' epic RPG Cosmic Star Heroine was the next game confirmed, though we don't have a release date for that one, but we do now know that Night Trap is going to be out in July.
Huge news followed, as Yooka-Laylee from Playtonic is to get a boxed release in August. That one's sure to fly off the online shelves.
As the big finish, we got the announcement of Dust: An Elysian Tail. That release is TBD, but we sure are glad it's being added to the Switch's library.
What were your highlights? Have you ordered all of the LRG series so far on Switch?