League of Legends on Nintendo Switch sounds like a dream come true, doesn't it? But, because we live in a world full of disappointments, it is a meeting between gaming worlds and platforms that may never happen. However, you may not need it, because Arena of Valor is a Multiplayer online battle arena (MOBA) that offers enough to entice both new players, as well as those who've been playing MOBAs since they've known what a MOBA was.
Developed and published by Tencent Games, Arena of Valor was originally a MOBA game created for Android and iOS, but its move onto Switch seems to have brought new life to the game. During my time with Arena of Valor, it felt that, despite what genre snobs may tell you, this was a game that was born to be on a portable console.
---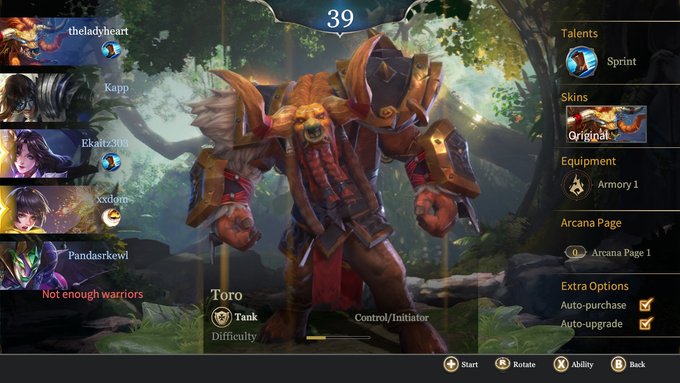 ---
The controls in Arena of Valor are easy to understand, and after a few games, you'll be able to play throughout each game without needing to constantly check which button does what. Better still, the game allows you to outfit your character with numerous different choices of equipment, without needing to even open up the shop to do so. You can, of course, forego this feature to pick your own equipment manually if you'd like, but doing so can take away from the fast, intense gameplay.
Like most MOBAs, expect to have to dip into your own wallet in order to get some of the best assets available. It's not too bad if you find yourself taking to one particular hero, but it can be frustrating if you've been unable to play the hero for the amount of time you want to.
But there's more to this game than heroes. There are roles to fill, such as tanks, focusing on attacking, and healers, who naturally focus on recuperation of health, as well as equipment that enhances how you play. Thankfully, you can put purchasing equipment on autopilot, meaning you don't have to waste your time stopping to purchase the right gear. You can just pick what you want, then rush forth into battle to claim the enemy team's territory.
---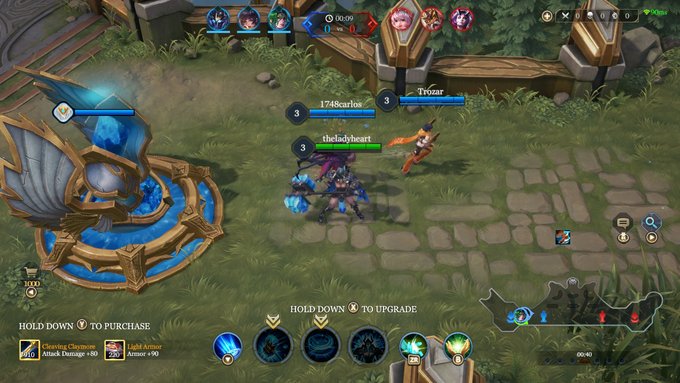 ---
Speaking of time, matchmaking can be incredibly poor. The game can give you a migraine through its uncertainty, as sometimes you'll be able to get into a match straight away, and then the next game you can be waiting up to ten minutes. One way to combat this, however, is to immediately invite everyone you previously fought with.
But that doesn't mean that you shouldn't give Arena of Valor your time. Not only is it pretty easy to pick up, but there are a number of different game modes and classes, so you won't be bored with the same repetitive gameplay. You can have 5v5, 3v3 and lots more, and with the range of classes, you'll be able to pick which combat-style suits you best.
---
---
The best thing about it all? You won't even need to have paid for the Switch Online membership, and talking to other members through message already puts Arena of Valor far ahead than what you can normally do on Switch in terms of online multiplayer.
Overall, Arena of Valor is a great MOBA game that should certainly be picked up by those hungry to have one on console. However, you should be aware of its faults, overabundance of microtransactions, and long waiting times before going in, otherwise you may end up disappointed.
---
Arena of Valor
Arena of Valor is one of the best of the few MOBA games on the Switch. If you're looking for something fun but want something that isn't a complete time-sink, then this game is for you.