Let's take a journey to turn a ten-year-old girl into a princess!
The nostalgic animation of Princess Maker –Faery Tales Come True- really hit me in the face right off the bat, and that's in no small part due to it being a slightly updated port of a 1997 PlayStation/ Dreamcast era game. This is a child-rearing life-sim (I'll explain what this is in more detail shortly). For those who didn't play this game back in the day, be prepared for a very steep learning curve.
When you first start the game you are told by the Faery Queen (not a mis-spelling) that a faery girl child wants to become a princess.  She's going to turn this little faery-girl into a human and send her your way. Now you must raise a daughter, and make her faery tales come true (see what I did there?). This is the "child-rearing life sim" stuff I mentioned earlier.
Once all that exposition is out of the way you will choose both of the characters' names, a job, birthdays, and your new daughter's blood type (perfectly logical – Ed.). Now put your menu-sorting pants on, and get ready to game! 
---
---
The gameplay consists of sorting through the menus. You can go shopping: purchase your daughter different outfits or toys – each thing you purchase for her will alter her stats up or down. The schedule portion of the menu allows you to plan out the activities your daughter will partake of every month; these activities: things like music, cooking, and dancing classes, or jobs like babysitting, farming, or mining, will also raise and lower your daughter's stats. All of this determines what kind of woman/princess your daughter will become, and what ending you wind up getting.
I set up my daughter's schedule with a lot of music, art, and dancing classes and selected 'Execute'. I was so ready to watch my little girl grow up and become a performer, just like her daddy. 
---
---
Alas – the lack of a tutorial in this game really kicked my butt. After only a few months, my poor-travelling-performer-self ran out of money. I tried sending my daughter on jobs to make some extra dough, but she wouldn't go. After a bit of research, I found out that her attitude determines the jobs she'll go on. If your occupation is "someone who is poor", for instance, then you actually have to rely on your ten-year-old-daughter to supplement your income. Talk about shoddy parenting! My dreams of a performer-princess daughter to take care of me during retirement were quickly slipping away. There are some cool festival cut-scenes where your daughter can participate to be the best at a skill, and if she wins you can net yourself some nice cash as well (gotta pay for that schooling somehow).
---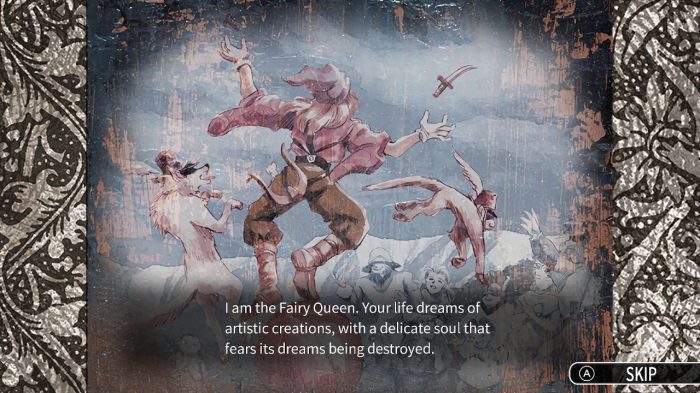 ---
-FAERY TALES COME TRUE- becomes fun once you can get the hang of it; and by getting the hang of it, I mean when you figure out the menu and schedule properly. With over sixty different endings, the amount of gameplay you can slurp out of this one is tremendous. As well, sometimes there are weird translation errors that can be a bit jarring. At £24.29, it's certainly not the cheapest of games. But, it's one you'll have to put a lot of time into if you take the plunge. There's a steep learning curve, but the pay-off for the grind is there in the end.
---
PRINCESS MAKER -FAERY TALES COME TRUE-
£24.29
Summary
PRINCESS MAKER -FAERY TALES COME TRUE- is a neat little simulation game, and a trip down nostalgia lane. The ultra-steep learning curve is frustrating, but it is worth it if you're willing to put in the grind work. Sixty different endings will keep hardcore fans coming back for more.