The first of a long-running series to come to Nintendo Switch, ported at the start of September following an earlier PS4 and Xbox One release, MX vs ATV All Out might very well scratch the itch that some have for speeding offroad across dirt tracks and through dunes in authentic, 'motocrossover' action. While the performance and visuals take the dirt track rather than the smooth road, it's a competent port that gets the job done for playing on the go.
---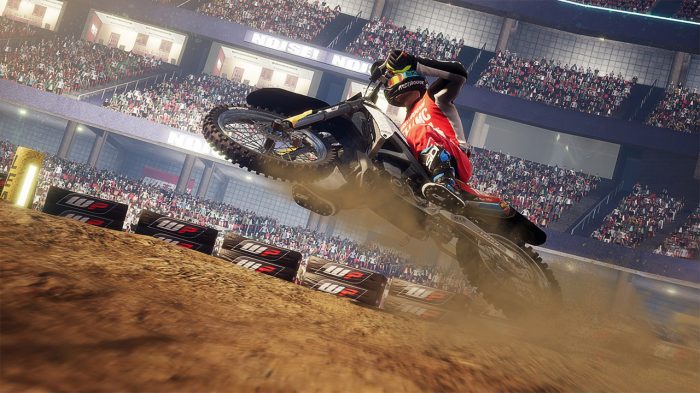 ---
Getting started, the game drops you right into a wide-open 'hub-world' of sorts, allowing you to freely ride around, tackle tutorials at your own pace, and generally get to grips with the huge variety of camera angles and control nuances as you rev to your heart's content over terrain. It's something that the MX vs ATV games have done in the past, and it's a great way to ease the player into a racing game that can feel quite different from your average kart racer at times.
Once you've got to grips with the basics, there are a ton of different modes and events you can take part in, from Supercross, to Opencross, to Waypoint races, or even Tony Hawk-style Freestyle events, where you'll have to rack up as many points as possible in a certain time limit by doing tricks. The events are quite varied, and are also quite variable in difficulty, too. I found myself breezing through the waypoint races, for example, only to get absolutely thrashed when it came to the harsh corners in the more traditional arena motocross events.
---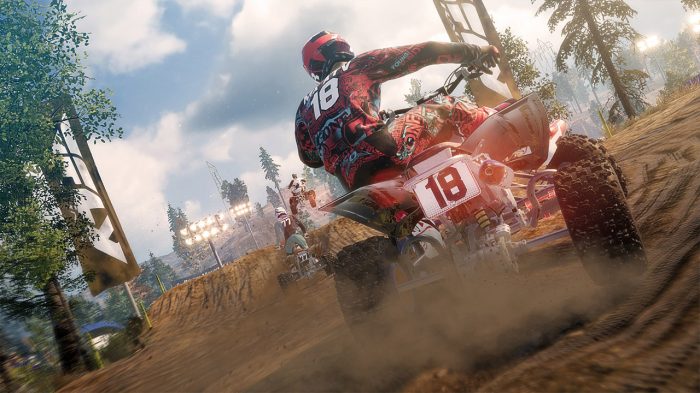 ---
Customisation is off the bike chain in MX vs ATV, and it gets so granular at points (allowing you to change colours on bike grips and breaks etc.) that you can't even see what you're changing with the downgraded Switch visuals. You can fully rig out your rider in a ton of outfits and colours, tweak your vehicles (and buy new vehicles entirely – Bikes, Quads and UTV's), and even programme the AI riders in a bunch of different ways, personalising your competition even further.
Ported over from console and PC, MX vs ATV All Out takes an expected performance hit on the Switch. It's not a very elegant transition either, with textures looking muddy and ugly by today's standards. Load times are reminiscent of another era, audio glitches here and there can be a bit jarring, and framerates leave something to be desired in 2020.
That being said, aside from a bit of slow down at times when you get clumped up with other racers, the gameplay is consistent in both handheld and docked modes. There are also some impressive features that can be fun to play around with, such as a photo mode, and the ability to shift the perspective on-the-fly, from a thrilling first-person perspective to an effective drone camera view.
---
---
Overall, the Switch version of MX vs ATV All Out is a competent port, even if it does feel like the specs have just been dialled back. However, with an expected performance hit and none of the additional DLC included to make this a 'definitive' version, it's hard to recommend if you are able to play on PlayStation or Xbox. If you can't get enough motocross action and want a version to play on the go, then the Switch port gets the job done without dragging up too much dirt in the process. Otherwise, you can likely already pick this up for cheaper elsewhere.
---
Summary
While a flat tyre performance and empty tank when it comes to DLC make it difficult to recommend over the already released PlayStation and Xbox versions, MX vs ATV All Out is a competent Switch port, with plenty of customisation options and gameplay variation.