Let's pot some balls!
Ever since I played Jimmy White's Whirlwind Snooker on a friend's Amiga back in the 1990s, I have loved potting balls on the green baize. Snooker 19 is the only real cue sports simulator we've had on Nintendo Switch to date, but it was fiddly and graphically awkward.
No frills are required when it comes to Pure Pool. The controls are introduced in the tutorial and are easy to pick up, even intuitive. To strike the cue ball, simply pull back on the right control stick and push forward again, taking into account how much power you want to apply. You can add side and spin with the B button to control your shots and to set up your next potting opportunity. For a wider view of the table, press Y and pan around to see how the balls lie. Planning in advance is important if you want to clear up and the guide markers are really useful here. You can hit and hope and gain some joy through luck, but ultimately this game rewards practice and skill.
---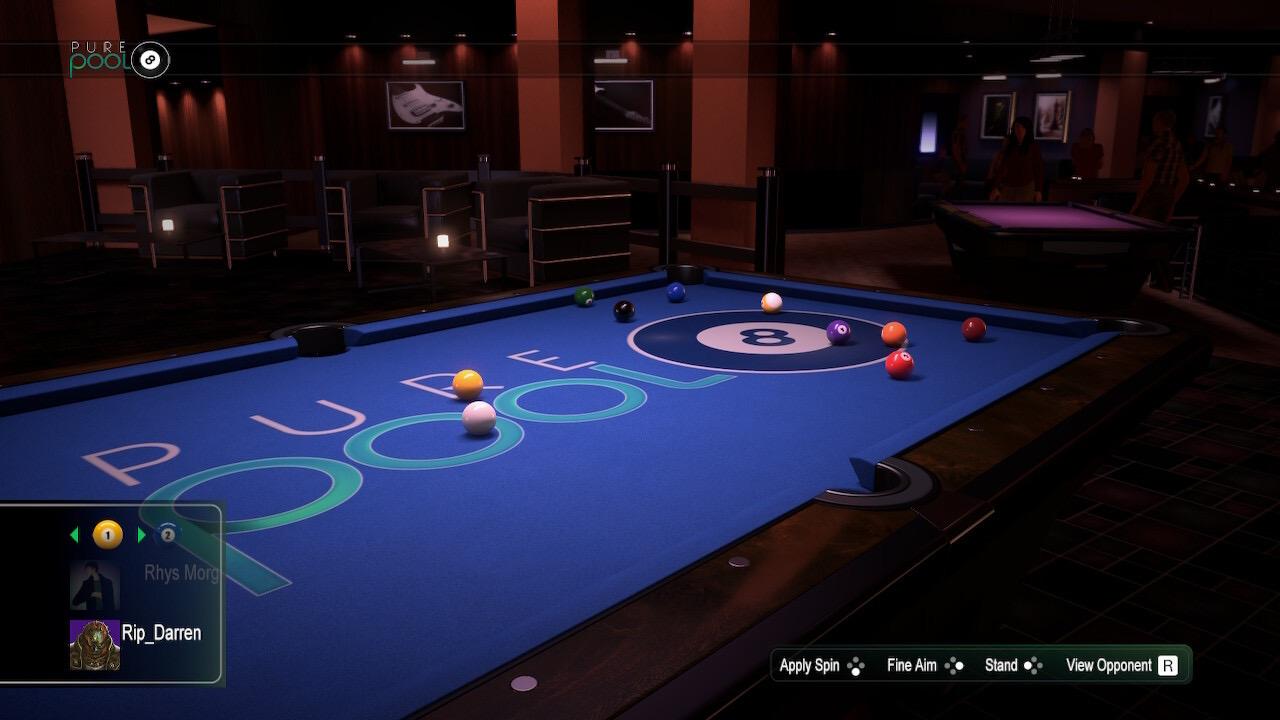 ---
Touchscreen controls are available as well. Slide your finger down for power and up again to strike the cue ball. It all feels nice and tight but playing with a controller still feels like the optimum way to play the game.
You begin as an amateur and play your way through the ranks to become a pro and finally a master via a whopping 480 events! You can choose where you start your career: 8 ball pool, 9 ball pool and snooker. You'll play against AI opponents in one, three, five and seven frame matches but where the real fun comes is in the many side games. Speed pot and royal rumble pit your potting skills against the clock and I loved these modes. As the difficulty ramps up, so does the adrenaline.
---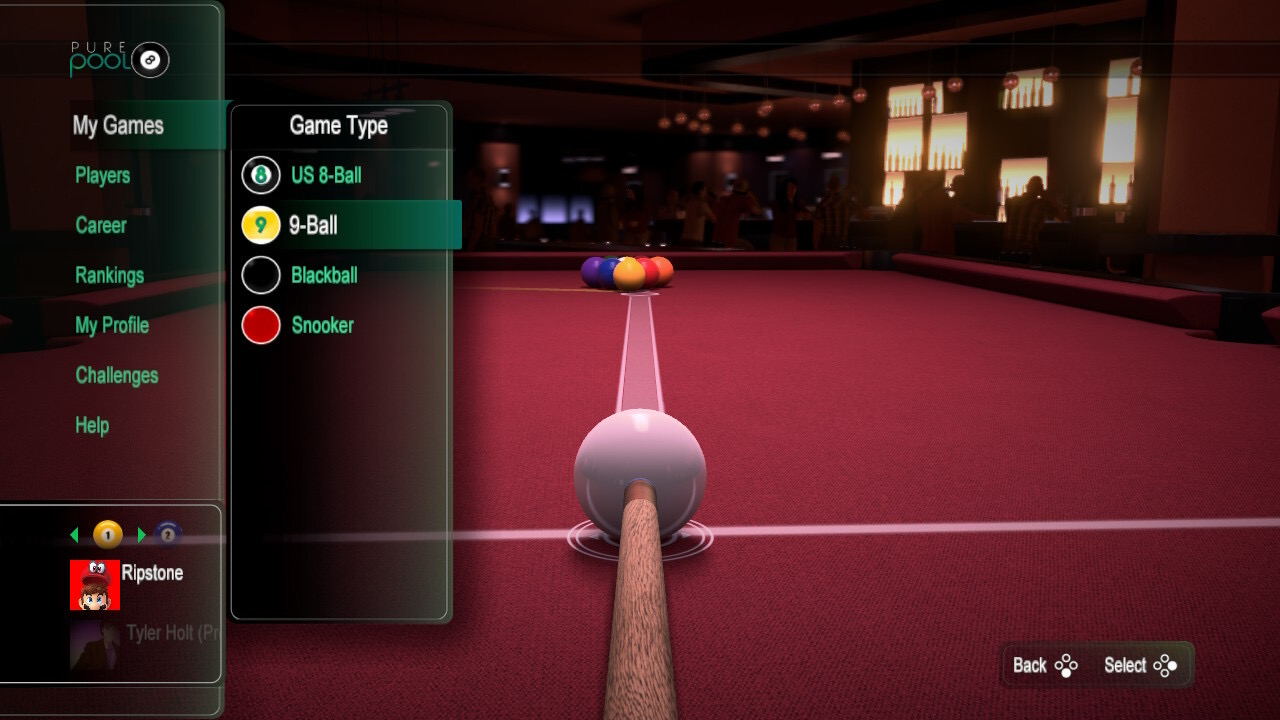 ---
My favourite game at University was killer pool and that's here as well. Each player starts with 3 lives and the aim is to take it in turns to pot one ball. If you miss a pot you lose a life. Pot the black and you gain a life. Trying to pot a ball whilst making your opponents shot as hard as possible is a lot of fun. As you go through each game, you will earn accolades which in turn lead to XP contributing to your career progression.
The graphics in Pure Pool are stunning. Every ball has more shine than my head after a session with Mr Sheen (other polish brands are available). The shadows, light and look of the balls is just like the real thing. The balls run smoothly and react just as they would were you in your local pool club. Cinematic sequences are a thing of beauty as your cue strikes the ball and a puff of chalk fills the air.
---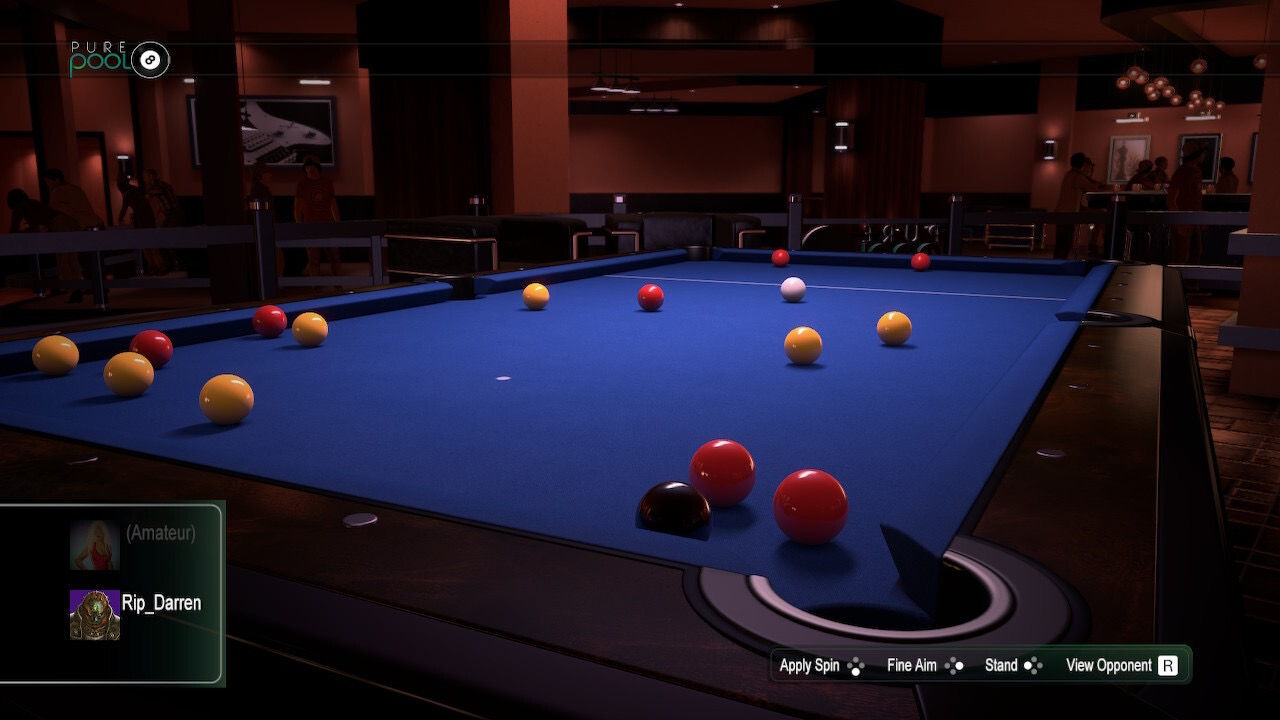 ---
Each strike of the ball is music to the ears and you cannot beat the sound of the black ball hitting the pocket to mark your next victory. The background music is mainly jazz. One track is called 'Nice and Smooth' which reminded me of the Jazz Club sketch from 1990s comedy The Fast Show. All that's missing in the pool room is John Thompson saying, 'Nice,' but I digress. Thankfully you can turn the BGM off.
The overall presentation of the menus is basic but you don't need anything more fancy. This is a simulator that puts its whole soul into making the experience as close to the real thing as possible.
Pure Pool has the strangest omission: there's no option to pause the game. When playing the first few games I did not even notice this; it only became apparent when I started to play more of the speed challenges. The game menus come up as you would expect of any game when pressing + but the timer still counts down. My advice: don't leave the table during a speed game!
The online multiplayer is another positive for this game and again plays it nice and simple. All games modes are available to play online and if your fellow players are offline, there is a neat DNA feature that monitors your and their style of play so you can compete with them even when they are not physically online. In my time with the game this has led to some very competitive battles, having beaten people offline who then come online to redeem themselves. I also did the same. Logging on to see someone had beaten my DNA player made me challenge that person so I could gain my revenge. Local multiplayer makes use of the joy cons but I have to say that if you want to play this game and experience its realistic feel, a Pro Controller is best.
---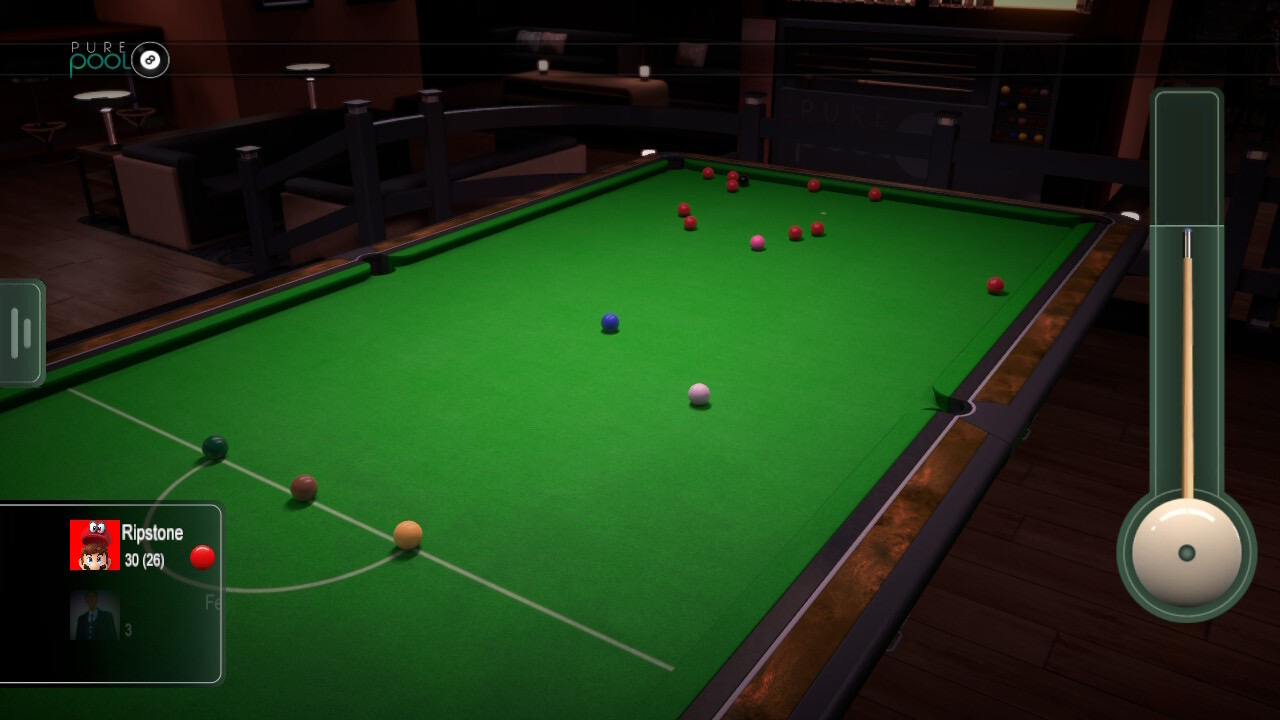 ---
The overall package is top notch — in snooker parlance, this is the ultimate 147. The single player career mode is enticing and needs you to develop your game to get from a novice to a master. The pause issue aside, there is just so much about this game that is simply superb. Pure Pool is an absolute must for pool and snooker fans alike, but there's a case for it to be in any gamer's collection. Realistic, graphically superb and it all runs flawlessly in docked and undocked modes. The speed games are a great touch, local multiplayer makes the game welcome for all the family and online multiplayer will lead to some very late nights. This is a game that will keep you coming back for more and it's incredible value for money.
---
Summary
Filled to the brim with content, this game has enough to keep you playing for hours on end and coming back for more. A sports sim done right. Pure Pool is pure brilliance!