A press release and an update to EA's website have enlightened us further regarding the Switch release of FIFA 18.
Thanks to a fresh press release and a rather focused page on EA Sports' website, we've now been able to glean that while not feature complete when compared to other leading platforms, the Switch version of FIFA 18 doesn't look too bad at all.
Featuring gameplay across all three hardware modes (Handheld, Tabletop, and TV) as well as split Joy-Con support for some quick multiplayer, FIFA 18 on Switch is still set to include FIFA Ultimate Team, Career Mode, Switch Kick Off, and Local Seasons for you to toy with – though it won't be offering a single player story mode.
It will offer 1080p output when docked and 720p output when used free of the TV however, which is a comfort to those expecting much lower end graphics from the non-Frostbite engine. Couple that with all the other tweaks and optimization they claim, and in the end EA are touting it as the most advanced and deepest portable game in the FIFA franchise.
Not sold yet? Well the game will offer some great multiplayer options for the portable and stationary players, letting you connect two Switches for some Local Seasons gameplay. What other FIFA game can offer something like that?
Still having trouble getting a handle on what's on offer here? Well get a look at a screenshot from the game below, courtesy of USgamer.
---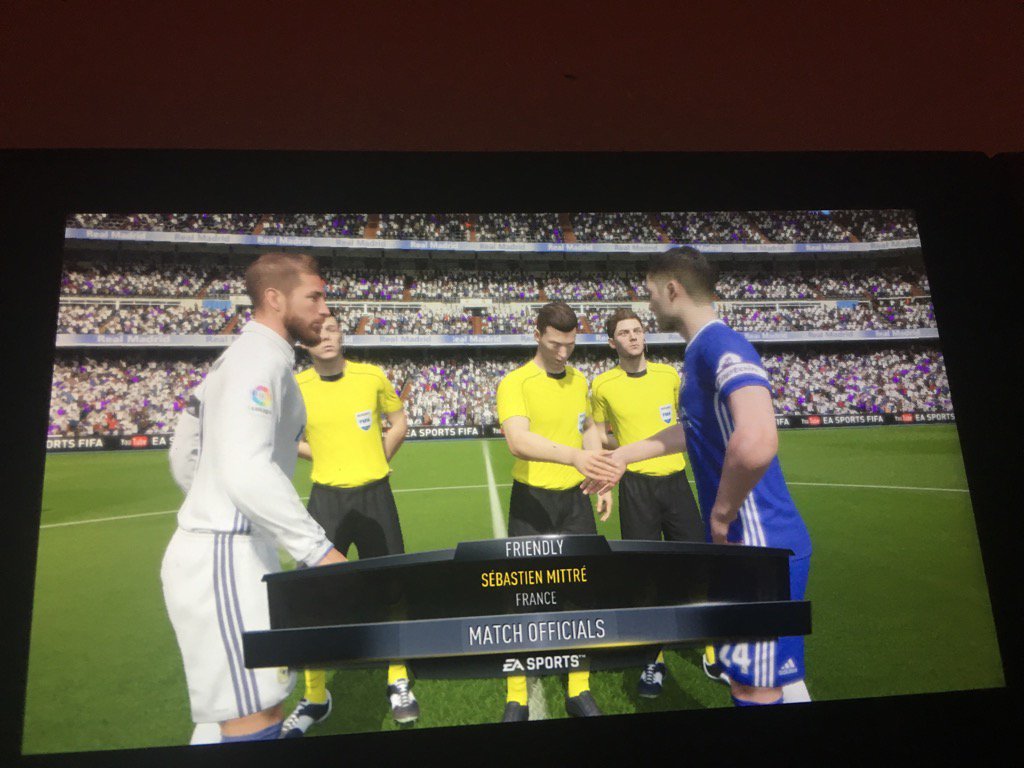 ---
FIFA 18 for the Nintendo Switch certainly isn't the exact same game as on the PlayStation 4 or Xbox One, but in the end it seems to have both advantages and disadvantages when compared to them. Is it advantageous enough to make it your go to version, though?
FIFA 18 releases September 29th, 2017. Make up your mind by then, would you? 😉