A fighter you might have run into if you've played the ARMS Grand Prix, Max Brass – the former reigning champ – is now coming free to a roster near you.
Max Brass – aka; "The Commish" – is the top dog of the ARMS League, and the former reigning champ ('cause that's you now, right?) of its stages. He's able to pump himself up through charging up his arms, making him super buff and nearly impervious to the blowback of anyone's punches. Plus, when his health gets low his punches will stay charged up – kind of like Spring Man.
---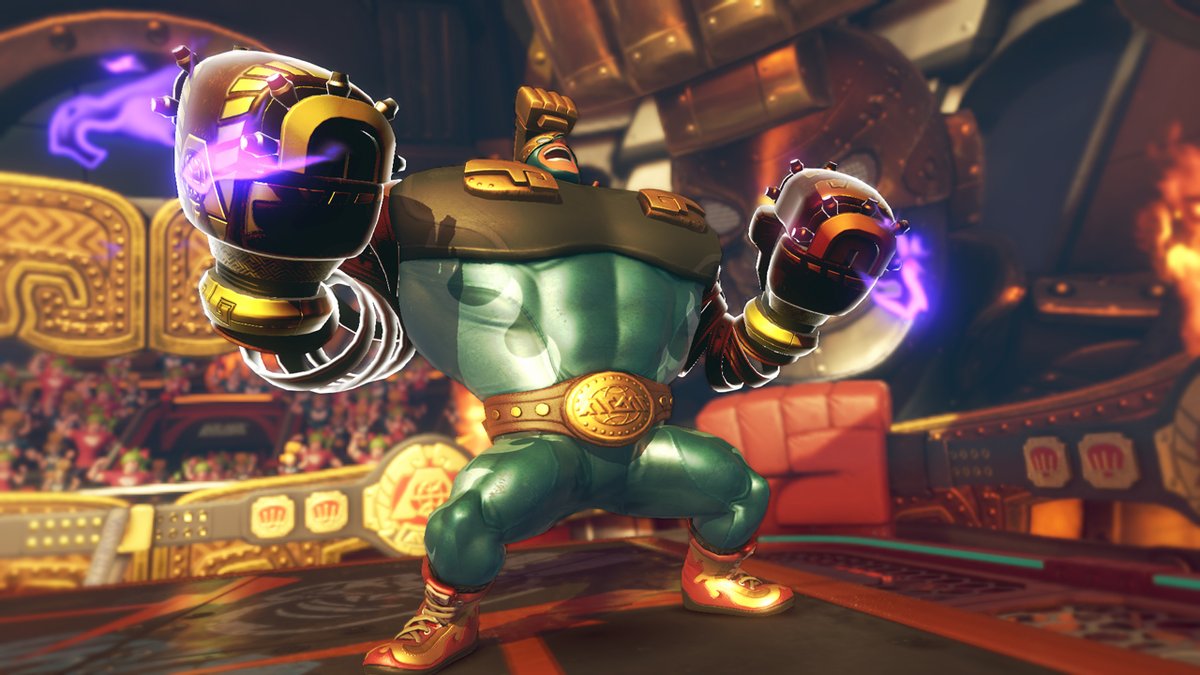 ---
Along with Max, we'll also be getting some other goodies – the first of which is Max's favourite kit. The "Nade" will bring a highly volatile set of arms with a huge impact, the fiery "Roaster" swaps accuracy for a high damage output, and the "Kablammer" is an all-in-one style loudout that combines smashing and explosions – perfect for demolishing a local building… er… I mean fighter. 😉
Finally, we'll also be getting access to a new stage; the Sky Arena. Max's top-of-a-skyscraper ring is now coming to the table for your personal use – so be sure to make a mess of it with your opponent.
Need a more visual presentation to lure you in? We've got that covered below.
---
---
ARMS is now available in all major regions, and Max Brass hits as a free update next Wednesday (July 12th). Hang on, though – 'cause this is only the beginning. 🙂