Framerate and resolution bodes well for the custom engine.
There's around a month to go until FIFA 18 lands on the Nintendo Switch, and although I got to play a few matches at Nintendo's UK HQ recently, my eyes lack the ability to determine frame rates and visual resolution qualities adequately, so I couldn't tell you what it was running on the preview build. When EA said that the Switch version would be built on a "custom" engine, rather than the standard "Frostbite" or the legacy "Ignite" builds, I'm sure more than a few of you groaned.
Thankfully (and posted on Nintendo Life), at Gamescom supervising producer Andrei Lazarescu spoke a little about the Switch version to hopefully allay some of those worries.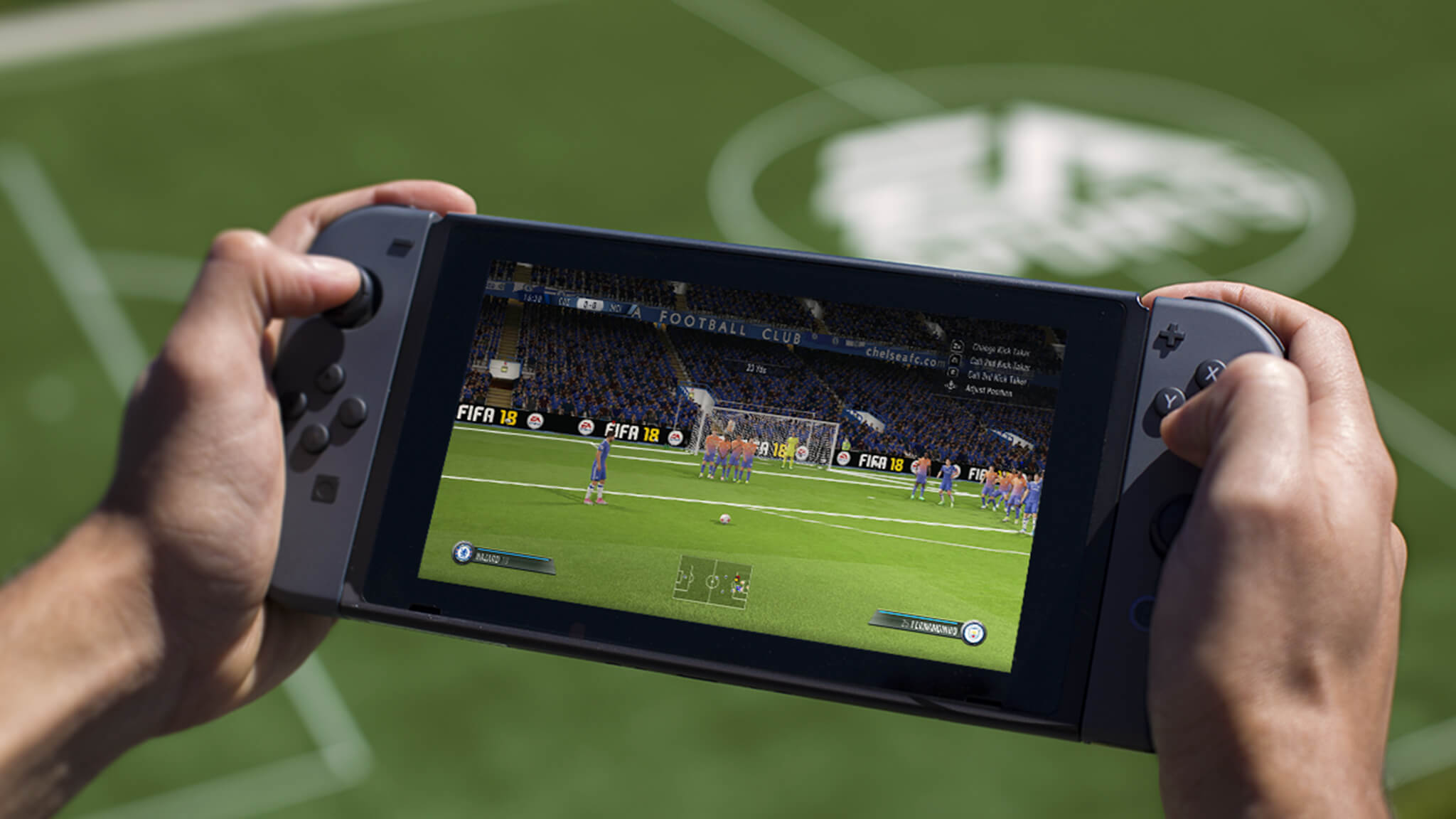 "We spent a lot of time actually understanding what the console is. In dock, what we're seeing right now, for example, is 1080p run running at 60 frames per second. When you plug out and you play in handheld it's 720p. We spent a lot of time making sure that transition happens seamlessly and you still get 60 frames per second."
So that's a fluid 60 FPS in both docked AND handheld modes, with native resolution to boot? I was impressed with what I saw in the Switch build, and thought it played similar to the current system versions, albeit noticeably lower in quality with the graphics and it did play smoothly.
I myself can't wait to get hold of this for some matches on the go. How about you? Let us know your thoughts in the comments!