Super Mario Odyssey, the hotly anticipated first-party Nintendo title coming October 27th exclusively to the Nintendo Switch, is already being adopted and tackled by speedrunners. As a spiritual successor to the more open style 3D games such as Super Mario 64 and Sunshine, it's a natural fit, but the fact this metagame is developing before release is truly a testament to how far these hardcore fans are willing to go.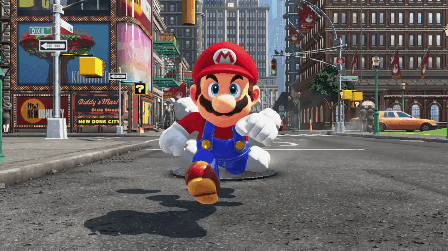 Fans of the series have started challenging themselves on the demo kiosks that are popping up around retail stores such as best buy in the United States. They have also popped up in the UK briefly, available over the weekend at RoosterTeeth's RTX expo in London. Safe to say I was fairly jealous when I found that out.
This newfound, developing, albeit temporary metagame (considering the game is out VERY SOON!) is known as the 'Demo%' run, and it sees the player taking on the Tostarena kingdom. Here are some of my favourites:
---
---
Taking a leaf out of that pesky blue hedgehog's book, many of these runs seem to be exploiting Mario's new roll ability, which allows him to get from A to B a lot quicker than the continuous spamming of the long jump we are all used to. This sense of urgency and overall just not stopping to smell the flowers seems to be a common theme among Odyssey's publicity pre-release, as the game was also featured heavily as a head to head challenge in the recent Nintendo World Championship:
---
---
Needless to say that I'm sure the tradition of speedrunning will continue in what is set to challenge March's Breath of The Wild as Nintendo's major game of the year contender. Let us know what you think of this awesome sub-culture within Mario. Do you think you could do any better? Do you care? I definitely think I could get this 'Demo%' run down to 3 minutes. If only I had access to the game.