Another week of multiple releases. Is your wallet ready for any of these offerings this week or are you waiting for something bigger next week?
There are 14(!) Switch games on the eShop this week, with a wide variety of genres to choose from. Whilst we work out how we are supposed to fit these into the magazine, why don't you see if there's anything for you?
Fire Emblem Warriors – €59.99 / £49.99 / CHF 77.90
Unleash the power of Fire Emblem heroes like never before! The fate of the Kingdom of Aytolis lies in the hands of two young twins, Rowan and Lianna. Entrusted with the mysterious Shield of Flames, Rowan and Lianna must band together with warriors from across the Fire Emblem universe to face countless adversaries and stop the Chaos Dragon. Combat swarms of foes on the battlefield with an array of incredible moves. Pair up warriors to perform devastating attacks, chain together amazing combos and overthrow the enemy's strongholds.
Deluxe Edition also available for €79.98 / £67.98 / CHF 105.90 and includes the Season Pass
---
Syberia – €29.99 / £26.99 / CHF 42.00
Kate Walker, a young New York attorney, is sent by her law firm to the small French village of Valadilène. Her mission: complete negotiations for the purchase of an automaton factory on behalf of a large multinational. She has no idea what the future holds in store for her…
Join Kate Walker on an extraordinary journey that takes her all the way from Western Europe to the far reaches of Eastern Russia. You will come across a host of endearing characters and incredible locations as you search for traces of Hans Voralberg, the genius inventor of the automatons. It is a search that will take you to the legendary island of Syberia, in the far North of the continent, where the last living mammoths reside, hidden from modern eyes…
---
The LEGO NINJAGO Movie Videogame – €59.99 / £49.99 / CHF 59.90
Find your inner ninja with the all-new LEGO NINJAGO Movie Video Game! Play as your favourite ninjas, Lloyd, Jay, Kai, Cole, Zane, Nya and Master Wu to defend their home island of Ninjago from the evil Lord Garmadon and his Shark Army. Master the art of Ninjagility by wall-running, high-jumping and battling the foes of Ninjago to rank up and upgrade the ninja's combat skills. Only in the LEGO NINJAGO Movie Video Game will you experience the film across 8 action-packed locations each with its own unique Challenge Dojo. And with the Battle Maps, play against friends and family in competitions for up to four players!
---
Spelunker Party! – €29.99 / £24.99 / CHF 29.90
Go on a Journey to the underground with your buddies! Spelunker, the Weakest Action Hero is now on Nintendo Switch! Offline and Online Co-op Multiplay with up to 4 players! Power-up your characters by customizing them with various costumes and items! A variety of adorable pets are also here to help you on your adventure! Time Attack, Quests and more! Enjoy Spelunker Party together!
---
Don't Knock Twice – Launch Price €9.99 / £7.99 / CHF 12.40 (Regular price €12.49 / £9.99 / CHF 15.50)
Don't Knock Twice is a first-person horror game based on a psychologically terrifying urban legend. To save her estranged daughter, a guilt-ridden mother must uncover the frightening truth behind the urban tale of a vengeful, demonic witch. One knock to wake her from her bed, twice to raise her from the dead. Explore a grand manor house and interact with almost every object you see. To find and save your daughter, you will explore all depths of the manor, searching for hidden clues and using items to fight or escape the terror that surrounds you. The game is based on the film, Don't Knock Twice, starring Katee Sackhoff (Battlestar Galactica) and directed by Caradog James (The Machine).
---
Rogue Trooper Redux – €24.99 / £19.99 / CHF 35.00
You are the last Genetic Infantryman (GI). Bred for war and betrayed by your superiors at the Quartz Zone Massacre, you stalk the battlefield as a one-man squad in search of the Traitor General… and payback!
---
The Count Lucanor – Launch Price €13.49 / £10.79 / CHF 18.90 (Regular price €14.99 / £11.99 / CHF 21.00)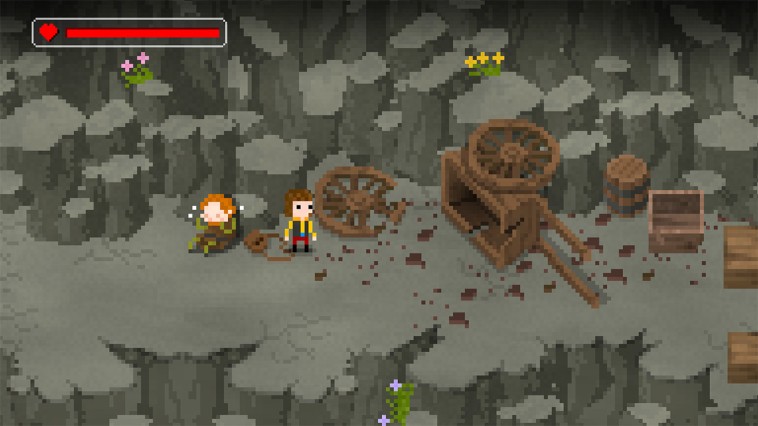 Once upon a time, there was a poor boy named Hans who lived with his mother near the woods. On his birthday, the boy had no presents nor sweets. He got so upset he decided to leave home for good. Before he left, his mother gave him his grandfather's cane, some cheese and three pieces of gold. Hans walked into the forest in search of adventure. Soon it was night and the boy was really scared, so he tried to go back. But then, a quaint kobold happened to cross his path and Hans decided to follow him to a castle. The kobold told him he would inherit great wealth if he passed a simple trial… guessing his name. Trapped in the castle, Hans will live a spooky mystery, fantasy and horror adventure to become the new Count Lucanor.
---
JYDGE – €14.99 / £12.99 / CHF 16.99
Build your JYDGE. Enter Edenbyrg. Get out alive. JYDGE is a lawful but awful roguehate top-down shooter where you get to build your own cybernetic JYDGE and eradicate crime in the never-sleeping megacity of Edenbyrg. Create your own play-style by augmenting your JYDGE, modifying your Gavel rifle, and choosing fearless companions to suit the tasks at hand.
---
Party Golf – €14.99 / £13.49 / CHF 21.00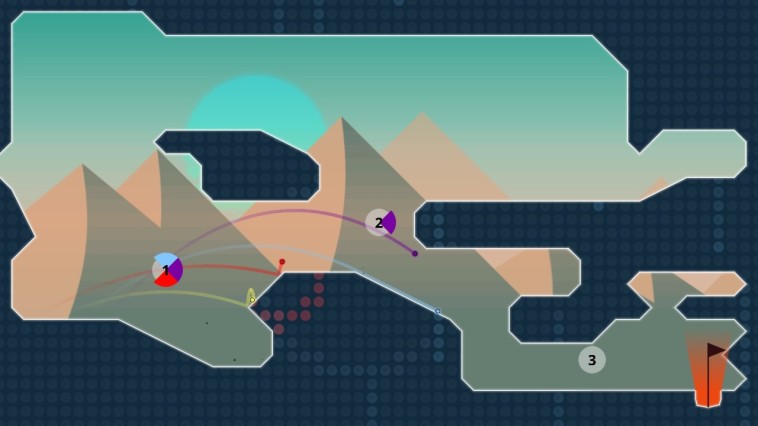 Tee off simultaneously to a psychedelic 2D world, with satisfyingly simple physics, except it's a frenetic free-for-all to get in the hole. It's instant fun with endless variety; there are trillions of gameplay combinations, from giant banana balls to turbo power-ups. This spontaneous couch party may drive a wedge between friends, but have everyone shouting "just one more round!"
---
Putty Pals – €8.50 / £7.50 / CHF 11.90
Two adorable bouncing blobs are lost far from home, and only teamwork, communication and a whole lot of hilarious mistakes will guide them back. Sitting side-by-side on the couch, you and a friend will glide, bounce, squish and swing your way through a vibrant cartoon landscape, solving puzzles, avoiding danger and uncovering hidden secrets.
---
Revenant Saga – €12.99 / £11.69 / CHF 18.00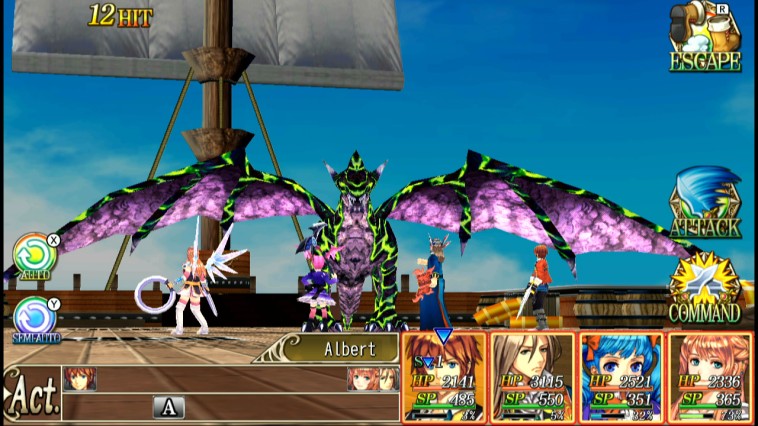 After being turned into an immortal being known as a "Revenant" and learning of the existence of a demon within him, Albert sets out on a journey to make the person who did this to him pay with their very life. However, as he runs into others along the way dealing with their own figurative demons, what is the answer he finds…? Boasting a story that blurs the lines between good and evil, and plenty of content to go around, this is one title not to be missed! This includes a variety of unique subquests, in-battle transformation systems, as well as a weapon forging system allowing players to make entirely unique weapons as they battle in turn-based battles with 3D animation!
---
Super Ping Pong Trick Shot – €4.99 / £4.49 / CHF 7.00
Try throwing a ball across a room filled with moving platforms and obstacles and into a cup!
Test your throwing skills across 80 challenges with mission and sub-mission objectives such as making the ball bounce twice, or using at least 75% power.
---
Elliot Quest – €9.99 / £8.99 / CHF 14.00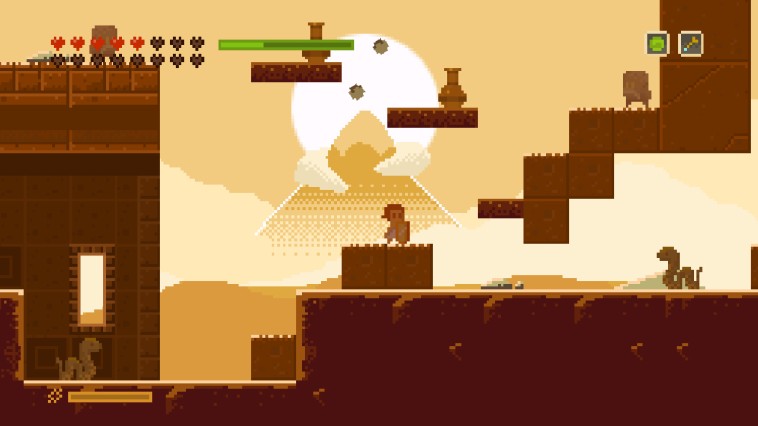 After Elliot's wife disappears, he falls sick and attempts to take his own life–only to discovers that he can't die. Plagued by nightmares and growing weaker by the day, Elliot seeks out a local Sage, who tells him that he's the victim of a rare curse. A demon called a Satar is slowly consuming Elliot's vitality. If Elliot can't find a cure to the curse before it's too late, he too will become a Satar. His only hope is to ask for the help of one of the island's Guardians, who have kept the Satar from taking over Urele.
---
The Jackbox Party Pack 4 – €21.99 / £19.99 / CHF 31.00
The biggest and fourthiest addition to this storied party game franchise features not five but FIVE AND A HALF crowd-slaying games! Play using your phones, tablets or computers. No extra controllers needed!
NOTE: The Jackbox Party Pack 4 is in English only. NOTE: The game is local multiplayer
---
DLC
[Fire Emblem Warriors] Season Pass -€19.99 / £17.99 / CHF 28.00
[Mario + Rabbids Kingdom Battle] Ultra Challenge Pack – €6.99 / £5.80 / CHF 6.90
[Touhou Kobuto V: Burst Battle] – Koishi Komeiji – €0.49 / £0.40 / CHF 0.60
Sales
Vaccine – €6.99 / £6.29 / CHF 9.80 until 02/11/2017
Regular price €9.99 / £8.99 / CHF 14.00
Will you be picking any of these games up? Let us know in the comments and if you are waiting for our reviews then check back soon!