Be a detective, explore or even race around the eShop store this week!
---
It's another wallet-busting week on the Nintendo Switch eShop and there are a few big-hitters this week, so unless you've got deep pockets you've got some tough choices to make!
L.A. Noire – €49.99 / £44.99 / CHF 59.95
---
---
NOTE: MicroSD card (sold separately) required to download the game; see Software Details for required free space. Insert MicroSD card before beginning the download. Minimum 60 MB/sec read speed required.
A dark and violent crime thriller set against the backdrop of 1940's Los Angeles. Amid the post-war boom of Hollywood's Golden Age, Cole Phelps, an LAPD detective is thrown headfirst into a city drowning in its own success. Corruption is rampant, the drug trade is exploding, and murder rates are at an all-time high. In his fight to climb the ranks and do what's right, Phelps must unravel the truth behind a string of arson attacks, racketeering conspiracies and brutal murders, battling the L.A. underworld and even members of his own department to uncover a secret that could shake the city to its rotten core.
The Elder Scrolls V: Skyrim – €59.99 / £49.99 / CHF 77.90
---
---
The legendary open-world adventure where you can be anyone and do anything, now allows you to play anywhere – at home on your TV or on the go. The Elder Scrolls V: Skyrim for Nintendo Switch includes all-new exclusive features like motion control for combat and lockpicking, outfits and gear from The Legend of Zelda franchise, and amiibo (sold separately) compatibility. Take down enemies with the Master Sword, protect yourself with the Hylian Shield or look heroic in the Champion's Tunic. Skyrim also includes all official add-ons – Dawnguard, Hearthfire, and Dragonborn.
Rocket League – €19.99 / £15.04 / CHF 19.48
---
---
Winner or nominee of more than 150 'Game of the Year' awards, Rocket League is a high-powered hybrid of arcade soccer and driving with rewarding physics-based gameplay. Take to the pitch for a fully-featured offline season mode, multiple game types, casual and competitive online matches, and special "Mutators" that let you change the rules entirely. Express yourself with one of the deepest customization systems around and battle opponents on other platforms with ground-breaking cross-platform play!
Batman – The Telltale Series -€44.99 / £39.99 / CHF 44.90
---
---
The billionaire and the bat: enter the fractured psyche of Bruce Wayne and discover the powerful and far-reaching consequences of your choices as the Dark Knight. In this gritty and violent new story, you'll make discoveries that will shatter Bruce Wayne's world, and shake the stability of a corrupt Gotham City to its very foundations. At your disposal is the sophisticated genius of Wayne and the fearsome skills of the Batman. What happens next is entirely up to you. Includes all five episodes of the first season.
Ittle Dew 2+ – €29.99 / £26.99 / CHF 42.00
---
---
Sassy adventurer Ittle and her reluctant flying fox friend Tippsie are back for their greatest adventure ever! Stranded on yet another island and armed with a magical map, our heroes explore the three-dimensional landscape in search of valuable loot. Can they find the eight scattered pieces of the raft that could be their ticket home? The island's mysterious residents range from cordial to downright hostile, so Ittle will need to use both force and her wits in equal measure. She'll have to solve a wide variety of puzzles in order to gain access to all of the island's darkest corners and recover the booty stashed therein.
Super Putty Squad – €14.99 / £14.99 / CHF 21.00
---
---
Jump, bounce, squidge and stretch your way to victory as you help Putty save his kidnapped friends from certain death in this classic gaming platformer with over 100 levels. Super Putty Squad is a no-holds-barred retro gaming experience brought to life for the modern gamer combined with an all new tutorial mode for supreme playability. Tutorial mode guides you through the opening stages, offering hints and tips on how and when to utilise Putty's arsenal of moves and equipment.
Lumo – €19.99 / £19.99 / CHF 28.00
---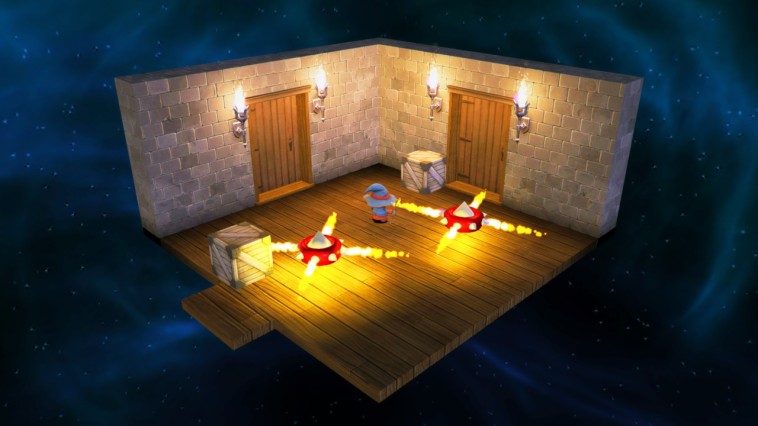 ---
Witness the rebirth of a genre in Lumo – a classic isometric adventure with a modern twist for gamers young and old alike! A modern take on the long-lost isometric platform genre, Lumo can be enjoyed by anyone looking for an absorbing, challenging and rewarding adventure. But for those who lived through the golden age of videogames – the 80s and early 90s – or know about the games and culture from that time, layer upon layer of nods, winks and touches to those times help build upon an experience that's as heart-warming as it is exciting!
Ginger: Beyond the Crystal €19.99 / £17.99 / CHF 28.00
---
---
A world destroyed by a crystal explosion, a mysterious threat hanging over its inhabitants, and a goddess who creates a hero. This is Ginger: Beyond The Crystal. The towns are devastated and their inhabitants disappeared, but there is still hope. Ginger must re-establish the connection with the goddess by purifying corrupted crystals that have spread throughout the worlds. It won't be easy; the worlds are full of enemies and traps across 15 different levels. Luckily, you will not be alone. Some characters will give you special abilities that will help you solve puzzles and defeat your enemies. There are three different worlds to discover, each one with its own enemies and incredibly fun bonus levels to test your skills.
RiME – €34.99 / £29.99 / CHF 45.00
---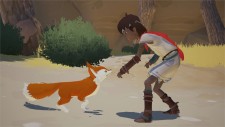 ---
In RiME, you play as a young boy who has awakened on a mysterious island after a torrential storm. You see wild animals, long-forgotten ruins and a massive tower that beckons you to come closer. Armed with your wits and a will to overcome — and the guidance of a helpful fox — you must explore the enigmatic island, reach the tower's peak, and unlock its closely guarded secrets.
Aces of the Luftwaffe – Squadron – €14.99 / £13.49 / CHF 20.99
---
---
Every end is a new beginning! When Europe seemed to be freed, a secret German commando called The Aces of the Luftwaffe took their chance to strike back and invade the USA! It's your duty to restore peace and liberty by climbing aboard deadly wings of steel and fight against their fearsome war machines in bombastic air battles! Experience an epic storyline and survive the bullet hail above US coasts and cities! Command your wingmen, fight as a team, fight as a squadron!
Green Game: TimeSwapper – €2.99 / £2.69 / CHF 4.20
---
---
You are a master of time. You can set it to past, present and future. Use this power to help a mechanical bird complete its extremely important mission of collecting the knowledge about a mysterious green world. This is not an easy task, as the bird moves on its own, and you cannot stop it. Control time to activate and deactivate various mechanisms, to make sure the bird reaches the cage without dying.
RIVE: Ultimate Edition – Launch Price – €12.74 / £11.46 / CHF 16.99 (Regular Price – €14.99 / £13.49 / CHF 19.99)
---
---
Blast your way through insanely spectacular battles in this hard, fast & hilarious action game. Better than ever on Nintendo Switch!
VVVVVV – €9.99 / £8.99 / CHF 14.00
---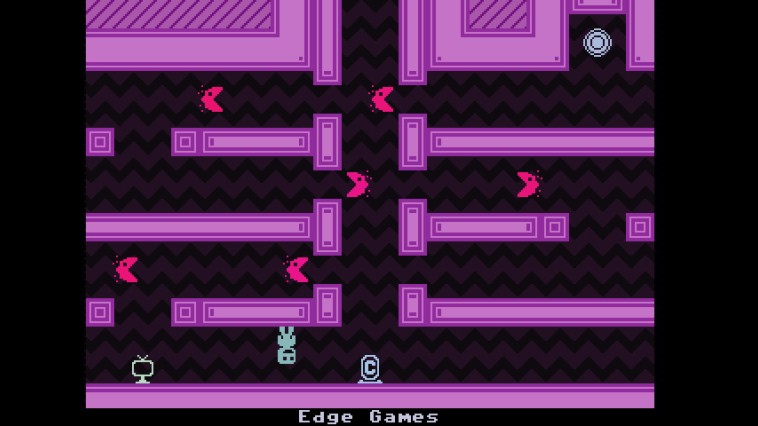 ---
It's the game that'll have you walking on the ceiling and looking up at the floor! VVVVVV is a challenging 2D action/platformer with one deceptively simple gameplay mechanic: Without the ability to jump, Captain Viridian must rely on inverting gravity to advance through hundreds of rooms and solve the puzzles he encounters therein. This love letter to the days of 8-bit home computer games features amazing retro gameplay, a genuinely classic visual aesthetic and an earworm chiptune soundtrack created by Swedish musician Magnus Palsson.
Xenoraid – Launch Price – €8.99 / £8.09 / CHF 11.69 (Regular Price – €9.99 / £8.99 / CHF 12.99)
---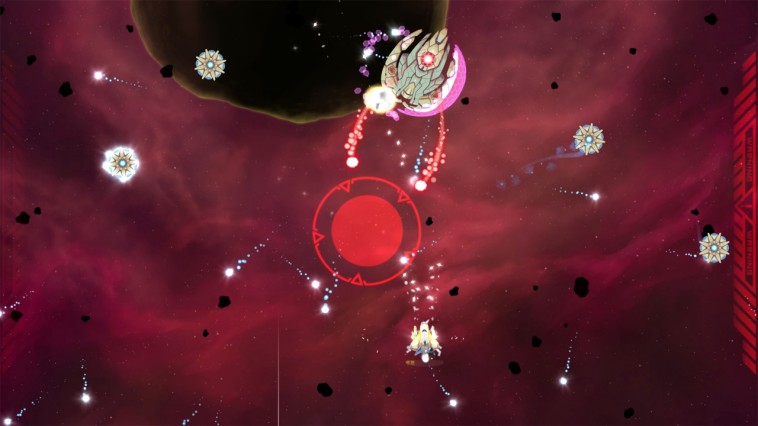 ---
Xenoraid is an exciting shooter game with classic action and modern features. Intercept the alien threat in missions that play out differently every time. Pilot skilfully to line up devastating bursts of fire. Switch between four fighters during combat to bring in the best weapons for each situation. Upgrade, repair and enhance your squadron between missions. Bring down huge alien capital ships in hectic boss fights. Put your skills to the ultimate test in three endless survival missions with online leader boards!
Antiquia Lost – €12.99 / £11.69 / CHF 18.00
---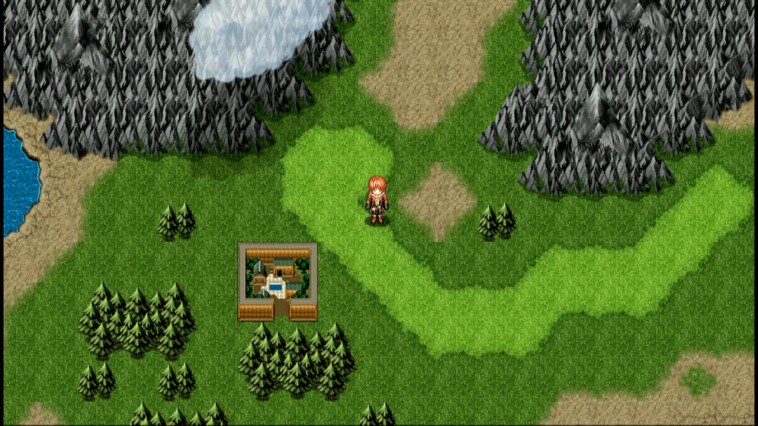 ---
Edelstein, a world inhabited by three tribes, was a site of the Great Battle in the past. Today, the world is at peace due to the three tribes' cooperation. But dark clouds are gathering over the future of the world that everyone thought would go on for ever… It's time for Bine and his friends to discover the truth of the history of the world! Antiquia Lost is a fantasy RPG featuring beautiful 2D turn-based battles. Become the master of the battlefield by using the characteristics of the three tribes, Fai, Ruta and Eeth. The half-slime heroine, Lunaria, eats gems to grow and even mimic monsters' powerful attacks. Customize the heroine as you wish to deal with strong enemies!
We have some reviews for these already in process and already have RiME and Skyrim on site! What games will you be picking up this week? Get in touch and let us know!