Staying fresh
Nintendo's "Squid Research Lab" have just announced some major new changes to Splatoon 2 which is bound to make any inkling squirt with delight. It's not just gameplay changes that are inbound though. There's plenty of new free stuff to keep the game as fresh as when it was released.
New stages
The first new stage, MakoMart, will be unveiled this Saturday. This arena is set inside a bulk-buy grocery store allowing you to admire the inkling lifestyle while colouring the shelves.
---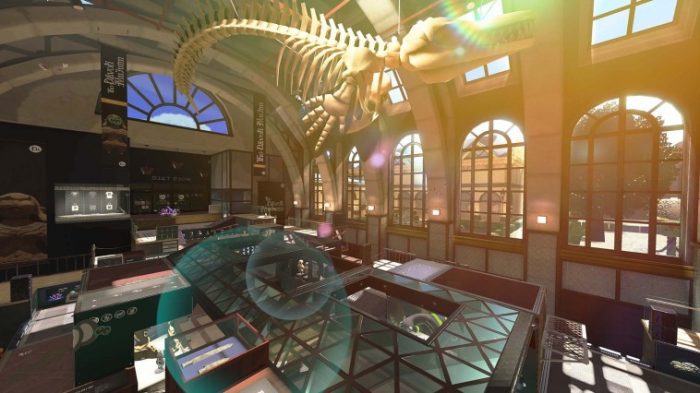 ---
Following on from this, we'll be seeing another new stage called Shellendorf Institute in the near future. Not much has been revealed about this particular stage, but Splatoon veterans will be pleased to hear that the classic stages Walleye Warehouse and Arowana Mall are also being released soon.
Salmon Run
If you can't wait until Saturday to play in MakoMart, then Salmon Run teams will be surprised to find that there is also a new stage. Starting this Friday the new Salmonid Smokeyard will be in rotation and ready for egg harvesting. Pushing on the teamwork aspect, the stage includes a pair of fan-powered lifts that will require teamwork to travel quickly between its divided shores.
---
---
New Gear and Hairstyles
As well as the new Salmon Run stage hitting Splatoon 2's update bonanza, there will be a total of 140 new pieces of gear for you to collect. These include brand new items, and again some classic Splatoon garments that you may be missing from the Wii U days.
---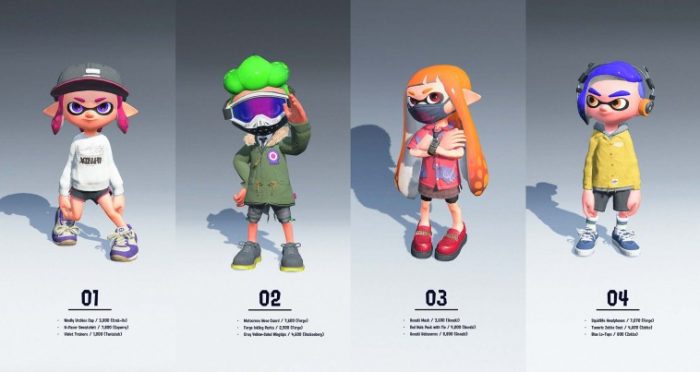 ---
Your inklings will also have more customisation available to them in the form of new hairstyles. Again, these will be available as soon as you've downloaded the update on Friday.
amiibo improvements
If you happen to have a Splatoon or Splatoon 2 amiibo, the in-game photos feature has been improved. You can now pose for photos at pre-set locations in the battle stages themselves, not just the lobby.
Switch Gear In The Lobby
If you've been playing Splatoon for any amount of time, you may have resigned yourself to the fact that you have to quit the lobby to change your inkling's items. Well, Nintendo have finally changed their mind on this! While between battles in Regular Battle, Ranked Battle and Splatfest Battle (Solo) you will have the luxury of swapping out any items without leaving the match. This is great for regular battles if you want to keep playing with the same players.
---
---
Raised Level Cap
Fed up with being stuck on level 50? Not me! But there are definitely players out there that want to show the world just how much they love their gaming, the level now goes all the way up to 99.
But it doesn't even stop there! If players go and visit Judd they can then reset their rank and start again with ★1 for ultimate bragging rights.
Brand New Tunes
Just like in Splatoon, this update brings some new tunes from "new bands". This time, the punk-flavoured Bottom Feeders and avant-darde-style Ink Theory will be accompanying your turf grabbing antics.
Clam Blitz – New Ranked Battle Mode
An additional update has already been teased which will bring in a brand new Ranked Battle mode. Personally, I was a little disappointed that the Ranked Battles were copy-and-pasted from Splatoon, so it's refreshing to see that a new mode is inbound.
---
---
Clam Blitz pits the teams against one another with clams dotted around in the stage. You need to collect and then throw clams into a basket near the opponent base. Collect 10 and you earn a Power Clam. Each basket is protected by a barrier which must be destroyed by using clams to attack the barrier. This brings a strategy in which you need to decide which clams are going to be used to destroy the barrier and which will earn points.
This also opens up opportunities to steal your opponents' clams by splatting them. No doubt that this will be a crazy and chaotic mode.
The Updates Are Rolling Out
As mentioned, the first update will be available for you to download on 24th November. The following update will be mid-December, so treat that as an early Christmas present.
Don't forget that all of these updates are free and will download automatically when you download Splatoon 2. If you've been distracted by a few other major titles lately, maybe it's time to dust of those dualies and get back into it.
Check out this video for a fun montage of all of the inky goodness.
---
---
Let us know what feature you're most excited for in the comments.