Take care of some worms, ride some bikes, sing songs and more this week!
It's another bumper week of new releases for the Nintendo Switch eShop this week with ## games added. What will you be picking up this week?
MXGP3 – The Official Motocross Videogame – €49.99 / £39.99 / CHF 54.99
---
---
Experience all the adrenaline of Motocross with the official Championship's only videogame! MXGP3 – The Official Motocross Videogame offers the most involving game experience ever, with completely new gameplay. Race on 18 official tracks and in the MXoN with all riders and bikes from the 2016 MXGP and MX2 seasons and be the first to experience the thrill of riding one of the 10 2-strokes available! Render your rider and your bike unique, with more than 300 official components for a complete customisation!
Portal Knights – €29.99 / £24.99 / CHF 34.99
---
---
Leave the familiar world behind and step into the fantastic unknown with Portal Knights, a cooperative 3D sandbox action-RPG! Level up your
character and craft powerful gear to defeat your enemies in real-time tactical combat. Explore dozens of randomly-generated islands and restore peace to a world torn apart by The Fracture.
Aqua Moto Racing Utopia – €34.99 / £31.49 / CHF 49.00
---
---
Fun and competitive, with Aqua Moto Racing Utopia have a blast in dozens of races, performing stunts in gorgeous environments and playing against up to 7 opponents.
Snow Moto Racing Freedom – €34.99 / £31.49 / CHF 49.00
---
---
Fun and competitive, with Snow Moto Racing Freedom have a blast in 40 races, performing awesome stunts and playing against up to 7 opponents.
Let's Sing 2018 – Launch Price €35.99 / £ 26,99 / CHF (Regular price €39,99 / £ 26,99 / CHF -)
---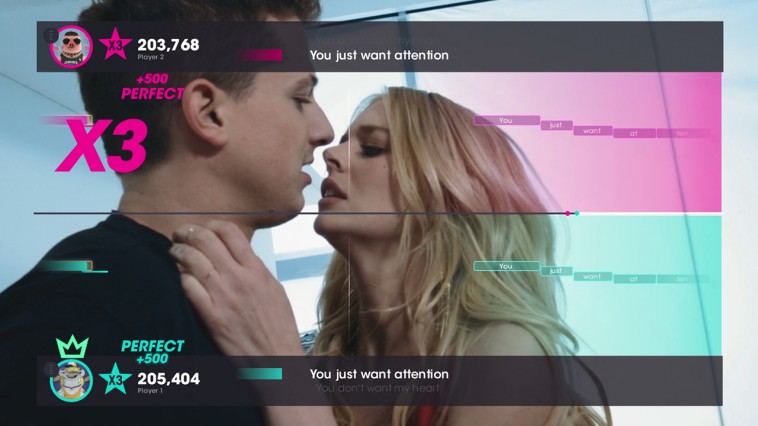 ---
Warm up those vocal chords, enter the virtual stage and experience the best Let's Sing ever made!
• Exclusively chosen playlist: 30 top tracks including chart hits from Lady Gaga, Dua Lipa, The Chainsmokers and many more.
• New rewarding gameplay elements: Climb up the leaderboards, collect avatars and unlock music certification records!
• Four challenging game modes: Compete against your friends in diverse modes including the brand new mode – Mix Tape!
Battle Chef Brigade (Cartoon Network) – €19.99 / £17.99 / CHF 28.00
---
---
In the fantasy realm of Victusia, the members of the elite Battle Chef Brigade are revered for their ability to skilfully take down monsters and transform their kills into delicious cuisine! But getting in isn't easy; chefs from across Victusia must vie for their spot in a high stakes competition. Follow two contestants, Mina and Thrash, as their journeys through the tournament unfold. In order to become a Brigadier you'll need to hunt monsters with combo-based attacks and prepare your freshly caught ingredients in puzzle-based cooking challenges to serve up winning dishes to the judges – all while the round clock ticks down.
Dead Synchronicity: Tomorrow Comes Today – €14.99 / £13.49 / CHF 21.00
---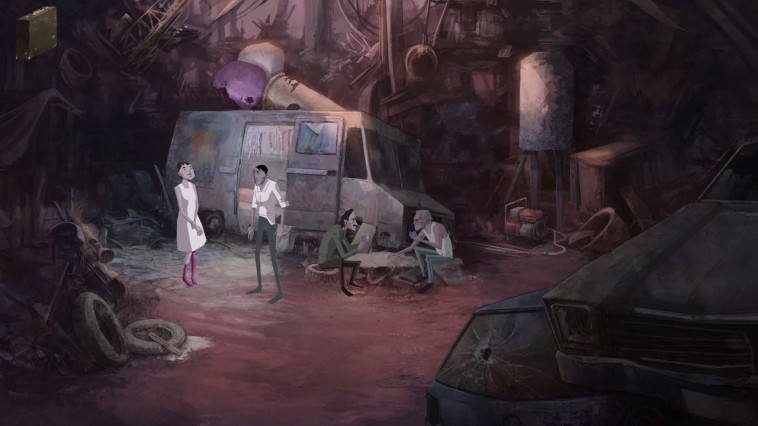 ---
"Dead Synchronicity: Tomorrow Comes Today" tells the story of Michael, a man with no past, who must recover his identity and decode the two events that brought the world to the edge of collapse. The first one is the so-called "Great Wave," an inexplicable chain of natural disasters. The second is a pandemic that has turned humans into "the Dissolved," infected beings with special cognitive powers whose sick bodies will eventually dissolve into blood. If Michael doesn't hurry, he won't be able to avoid the impending moment of "dead synchronicity" when
Time itself starts to dissolve. As players, you're going to find space-time distortions, concentration camps, supernatural phenomena, gruesome deaths, hard-to-solve puzzles and, all in all, a bloodstained challenge!
Red Game Without a Great Name – €2.99 / £2.69 / CHF 4.20
---
---
Teleport yourself into the most hardcore game this fall. Try to
imagine a game simple in its basics, but demanding from the very first level, where everything might kill you. Even the camera and the main protagonist are against you as both of them constantly move forward. Add some barbed wire, spikes, and sawblades and you'll get Red Game Without a Great Name. And in this game you will die a lot.
Uurnog Uurnlimited – €6.99 / £6.29 / CHF 9.80
---
---
Enter the wacky & whimsical world of Uurnog Uurnlimited, where you
have only one goal: find your way around the world, and steal all the animals! Why? Because they're adorable, and because video games.
Uurnog Uurnlimited is a delightfully silly 2D platformer. Play single-player or co-op, explore the world through its many mysterious doors, solve puzzles and gather the items and animals needed in your Save Room. Careful though — the Save Room also saves your mistakes (urr nurr!)
What else does it have, you ask? Chaotic neutral NPCs that can mess with your game! Algorithmic music that adapts to the gameplay! It's uurnbelievable! It's uurnexplainable! It's Uurnog Uurnlimited!
Kid Tripp – €3.99 / £3.59 / CHF 5.60
---
---
Kid Tripp has crashed on a mysterious island and now the local wildlife is out to ruin his day. Run and jump your way through 20 levels of intense platforming madness in this tough-as-nails platformer! Have you got what it takes to help Kid Tripp escape?
Letter Quest Remastered – €3.99 / £3.59 / CHF 5.60
---
---
The grim reapers Grimm and Rose need your help to defeat a legion of monsters, ghosts, and evil bunnies using the power of words! Spell words to battle monsters and earn gems that can be used to purchase upgrades,
books, special items, potions, and much more! Letter Quest is a turn-based RPG featuring high-res artwork, clever wordplay, and two great soundtracks. Use your linguistic skills to survive!
Stick It to The Man – €12.99 / £11.69 / CHF 18.20
---
---
Hard hat tester Ray has a bizarre accident and wakes up with a giant pink spaghetti arm sticking out of his brain! With his awesome new powers he can read minds and change the world with stickers but he's on the run for a crime he didn't commit. Can you help Ray out of this sticky situation?
Transcripted – €11.99 / £10.99 / CHF 16.80
---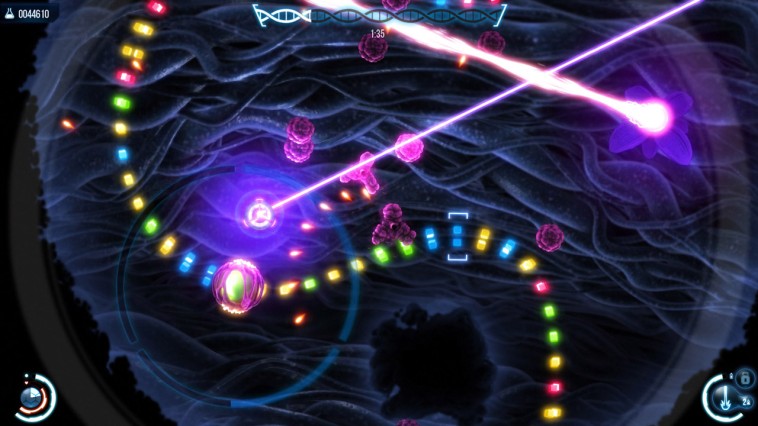 ---
Transcripted is a mixture of two incredibly addictive and vastly
popular casual gaming styles: the dual-stick shooter and the match three puzzle game. In Transcripted players take control of the Nano Probe, a microscopic apparatus used to combat disease. Many weapon and ship upgrades allow players almost limitless customization options for their Nano Probe. Successfully navigate through hordes of deadly pathogens to destroy the disease's pseudo-DNA and defeat gigantic boss.
Worms W.M.D – €29.99 / £19.99 / CHF 42.00
---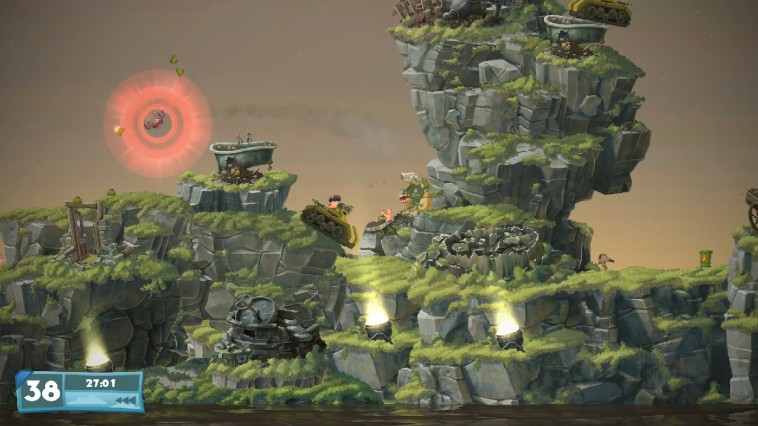 ---
The Worms are back in their most destructive game yet. With a
gorgeous, hand-drawn 2D look, a full arsenal of weapons, crafting, vehicles and buildings, Worms W.M.D is the best Worms experience ever!
In Worms W.M.D for Nintendo Switch, players will be able to feel the full power of all the game's campaign missions, levels, customisations and updates, including Liberation and the fan favourite Forts Mode whether at home or on the go. And coming first to Nintendo Switch, a whole megaton more!
Crimsonland – Launch Price €12.59 / £10.79 / CHF 15.29 (Regular Price €13.99 / £11.99 / CHF 16.99)
---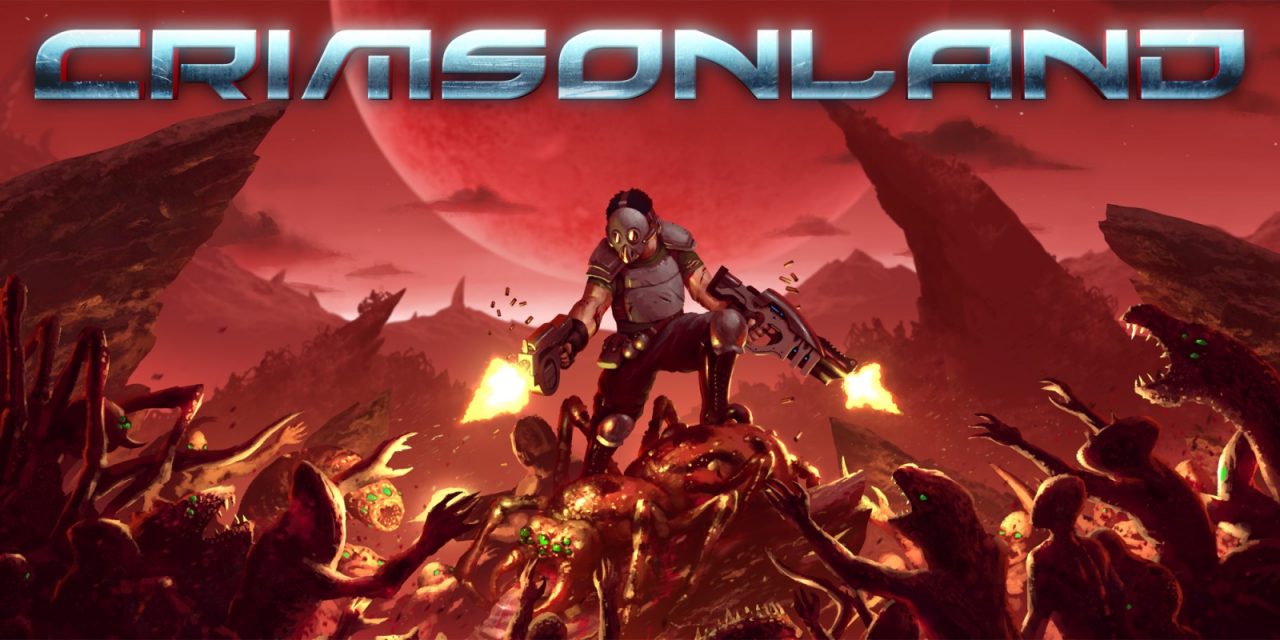 ---
Thousands of aliens, mutant lizards, and more are on the attack –
can you survive the onslaught? Unlock dozens of weapons and perks in sixty missions, then show your skill in five survival modes in this intense dual stick shooter. Crimsonland is an intense top-down dual stick shooter where your screen is filled with literally hundreds of aliens, giant spiders, mutant lizards, and more. Complete sixty quests to unlock an array of weapons and abilities, then unleash your arsenal in five survival modes with leaderboards. All Crimsonland game modes feature local co-op for up to four players. There are also dedicated leaderboards for co-op games, so gather your friends and show everyone who wields the gauss shotgun like a pro!
Mantis Burn Racing – €15.99 / £14.99 / CHF 22.40
---
---
Mantis Burn Racing is a modern top-down style racing game that combines physics-based gameplay with intuitive arcade racing in highly competitive, fast and addictive races. Prove your skills in 5 unique classes of vehicles over an epic 11-season single-player career with more than 150 events and 13 event types in frenetic, bumper-to-bumper races where winning is everything! Fine tune your vehicles with a RPG-style upgrade system and compete in split-screen races for up to
4-players or play online against opponents on other platforms.
Poi: Explorer Edition – €39.99 / £29.99 / CHF 56.00
---
---
– Explore magical worlds in search of 100+ Explorer Medallions
– Unlock special items and costumes fit for any explorer
– Master classic platforming moves like wall jumps, triple jumps, and long jumps
– Collect fossils; take photos, fly through the air, and much more!
"Explorer Edition" Exclusives:
– Unlockable Soundtrack and Digital Art Book
– New costumes and hats only available within the "Explorer Edition"
– Joy-Con™ motion control and HD rumble support
What will you be picking up? Let us know in the comments!