Platform fans, step right up.
Another full, varied week for the eShop, folks! There's something here for everyone, including 2D platformers, a puzzle FPS and a blast from the Dreamcast past! Read below for more details…
---
Celeste – €19.99 / £17.99 / CHF 28.00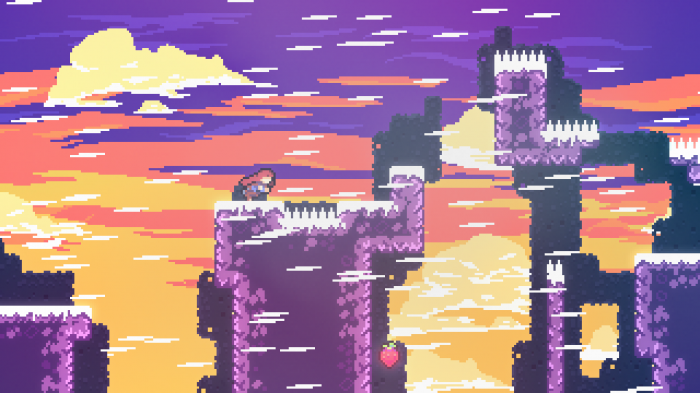 Help Madeline survive her inner demons on her journey to the top of Celeste Mountain, in this super-tight, hand-crafted platformer from the creators of multiplayer classic TowerFall.
 
• A narrative-driven, single-player adventure like mom used to make, with a charming cast of characters and a touching story of self-discovery
 • A massive mountain teeming with 700+ screens of hardcore platforming challenges and devious secrets
 • Brutal B-side chapters to unlock, built for only the bravest mountaineers
 • IGF "Excellence in Audio" finalist, with over 2 hours of original music led by dazzling live piano and catchy synth beats
 • Pie
 
The controls are simple and accessible – simply jump, air-dash, and climb – but with layers of expressive depth to master, where every death is a lesson. Lightning-fast respawns keep you climbing as you uncover the mysteries of the mountain and brave its many perils.
 
This is it, Madeline. Just breathe. You can do this.
---
ChromaGun – €19.99 / £17.99 / CHF 27.99
Welcome to ChromaTec's test lab! You're here to test our newest military-grade color-technology: The ChromaGun (patent pending)! Use it to try and solve our test chambers. The basic principle is as easy as applying it is complex: Exit the chambers via the exit doors. But be weary of the WorkerDroids in charge of maintaining the chambers. They're not exactly what you and I would call "human friendly".
Use the ChromaGun to colorize walls and WorkerDroids to progress in the chambers. WorkerDroids are attracted to walls of the same color. Using that mechanic, try to reach the exit door of each chamber. Some doors are more complicated to use than others: They can only be opened using door triggers and only stay open as long as the triggers are occupied.
 If all of this sounds like your brain can handle it, congratulations! You're the perfect candidate for our test chambers!
 
That being said, welcome and good luck!
---
Lost Sphear – €49.99 / £39.99 / CHF 49.90
The adventure of LOST SPHEAR begins in a remote town of Elgarthe where a young boy, Kanata, awakens from a devastating dream to find his hometown disappearing.
Facing an ominous power that threatens the fabric of reality he must awaken the power of Memory to restore the 'LOST'.
To stop the world from disappearing forever, Kanata and his comrades set out to rebuild the world mustering different Memory and crafting the world around them.
---
Shu – €8.49 / £7.69 / CHF 11.90
When the great and terrible Storm destroys Shu's village, he embarks on a desperate journey to survive. On his travels he'll encounter stranded villagers; survivors of the devastation that need his help. In return for his assistance, these peculiar characters will grant Shu unique special abilities that he can use to traverse the treacherous path ahead.
 
Their only hope is to work together, in search of sanctuary – and a way to stop the Storm. Can you outrun the end of world?
Game features:
– 21 lush, expansive levels, set in 6 diverse lands
– A plethora of collectibles and secrets to discover
– 10 recruitable characters, each with their own unique power
– An incredible original soundtrack
---
Island Flight Simulator – €19.99 / £17.99 / CHF 27.99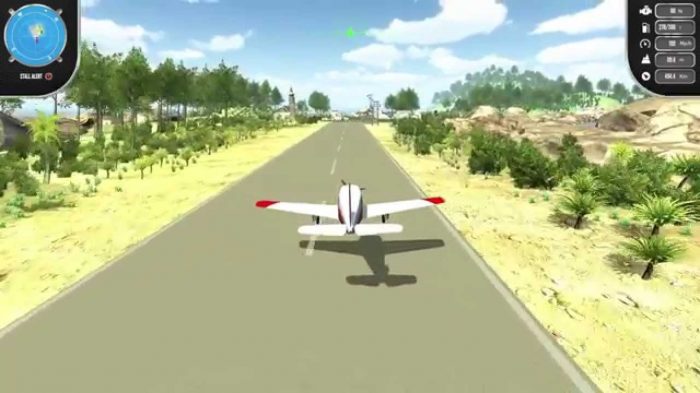 Enjoy fantastic open-ended gameplay, touch down in the tropics and transport freight between twelve exotic islands in more than a hundred exciting missions. Only the most daring pilots will take the risk of accepting both highly lucrative and illegal missions from shifty clients.
• Over a hundred different transport missions, some of them very lucrative, but also quite risky.
• Exotic setting on an archipelago with twelve islands.
• 3 different planes, which can be improved using upgrades for speed, sturdiness and fuel capacity.
• Personal hangars and three basic airfields.
• Personal map and survey map
---
Arcade Archives Kid Niki Radical Ninja – €6.99 / £6.29 / CHF 9.80
"Kid Niki Radical Ninja" is an action game released in 1986 by IREM. Destroy the enemies in your way and defeat the boss that appears in each stage as you head to the castle to save the captured princess. Enjoy the colorful stages and unique enemies as you battle along and aim for a high score.
The "Arcade Archives" series has faithfully reproduced many classic Arcade games.
Players can change various game settings such as game difficulty, and also reproduce the atmosphere of arcade display settings at that time. Players can also compete against each other from all over the world with their high scores.
---
ACA NEOGEO WORLD HEROES 2 – €6.99 / £6.29 / CHF 9.80
"WORLD HEROES 2" is a fighting game released by SNK in 1993.
Players are able to take part in epic battles between 14 historic figures such as Hanzo Hattori and Jeanne. Players can enjoy numerous battle strategies via the simple but deep game system featuring mechanics such as "Throw Back" and "Projectile Bounce Back".
The "ACA NEOGEO" series has faithfully reproduced many classic NEOGEO games.
Players can change various game settings such as game difficulty, and also reproduce the atmosphere of arcade display settings at that time. Players can also compete against each other from all over the world with their high scores.
---
Dustoff Heli Rescue 2 – €14.99 / £13.49 / CHF 21.00
Jump into the hot seat of a combat helicopter and fly behind enemy lines under heavy fire as you search and rescue hostages! Play through 35 tense missions that include rescuing hostages, providing air support, protecting convoys and of course wiping out the enemy. Tackle windy deserts, snow storms, blazing forests and weave through underground caves in search for your men. Fly 12 different machines and gradually upgrade each with more powerful guns, rockets and missiles as you take the fight to the enemy!
---
EARTH WARS – €4.00 / £4.00 / CHF 6.00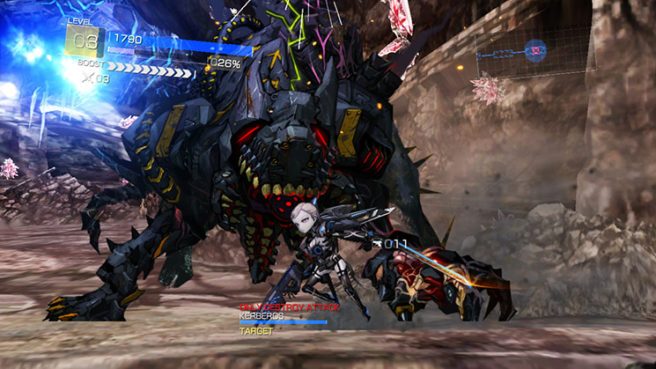 In the year 2020
The world has become a nest for the unknown hostile organisms (E.B.E.)
No current weapons appear to make any impact on the E.B.E. leaving humanity powerless, and on the brink of destruction. However, humanity has now got one last hope for survival in the development of bioarmor which fuses the EBE's body tissue with metal. These are the Special Enhanced A.N.T.I troops who have incorporated this weaponry with remodeling surgery. With the power of the A.N.T.I., humanity for the first time successfully destroys the EBE Baron class. In the wake of this victory, humanity has mounted a large-scale counteroffensive. With the hopes of the new strength of the A.N.T.I.
---
FANTASY HERO ~unsigned legacy~ – €9.99 / £8.99 / CHF 14.00
Save the world in "Fantasy Hero -unsigned legacy-", by choosing from one of four heroes, and reclaiming what was lost to the Decoders!
 
Set yourself on fire and charge head in, or pulverize them with powerful throws. Like keeping a safe distance from your opponents?
Then, pick them off with projectiles, or send your robot in to do your bidding.
The variety of combat styles and skills will let players build heroes to their liking.
---
STRIKERS1945 2 for Nintendo Switch – €6.99 / £6.99 / CHF 9.99
If you went to a video arcade, you might know a certain name…
The name is "Psikyo".
The Psikyo made an awful disaster that called "Psikyo Bullets…".
Many players felt an indignation about speedy bullets from enemies and they cried at the end….
However, they were attracted to the magical power of "Psikyo Bullets" before they know. Psikyo's games were named "Psikyo Shooting" by big fans and Psikyo Shooting is divided as a different game genre or not.
"STRIKERS 1945 II" … This is also one of the works of "PSIKYO Shooting".
---
Super One More Jump – €5.59 / £4.99 / CHF 7.80
Super One More Jump is a hand-crafted intense arcade platformer.
Simple to learn one button controls. Hard to master levels.
Test your muscle memory, concentration and sanity!
Features: Now fully reworked & upgraded for the Nintendo Switch™!
– 100+ Hand crafted levels
– Insanely-hard challenge levels! (Seriously, enter at own risk..)
– Endless mode : New random level every play!
– 2 player vs. mode. Compete for the highest score & glory!
– Up to 4 players crazy co-op mode
– Original music soundtrack by Batterie
– Customise your character with easily unlockable themes & avatars from some of our favorite artists;
 How to Play:
– Press any button to JUMP
– Time your JUMPS between platforms using power ups, patience and skill
– Collect all three level diamonds to master the level
From the studio that brought you Death Squared.
---
Tachyon Project – €7.99 / £7.19 / CHF 11.20
Tachyon Project is an action packed dual-stick shooter driven by a story. Through the story mode you'll progressively unlock all the weapons, secondary weapons and perks available to configure your ship. You'll need them to face the increasingly hard enemies you'll find with over 30 different types (including 4 bosses).
In Tachyon Project you take control of Ada, a software program that has taken conscience and that was designed to hack into the most secure servers on Earth. After some rather mysterious events, Ada is thrown out of the test server where it was living and out into the Internet, but when she tries to go back there she finds she's unable to. She'll then start a journey to uncover the truth behind what happened to her creators, which she considers her parents. In the process she'll find out that things were a bit more complex than she initially thought.
---
Tennis – €6.99 / £6.29 / CHF 9.80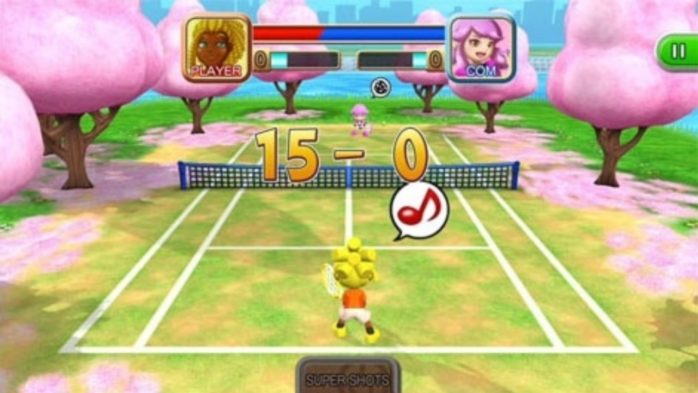 A tennis game that can be picked up and played by anyone.
Enjoy the game by yourself, or play against family and friends.
With 8 characters and 6 courts available, feel the excitement that tennis brings.
The game can be played not only with the Nintendo Switch Pro Controller, but also by swing the Joy-Con™ or touch the screen.
Rally Challenge: Try to get the longest rally possible.
Tournament: Proceed through a tournament, taking on increasingly stronger opponents along the way.
Custom Play: Play with any character and court you like.
Quick Play: For those who want to play straight away.
2 Player Vs: Play split-screen or locally connect through 2 consoles.
Achievements: Clear 100 achievements to acquire unique special abilities.
---
ZERO GUNNER 2- for Nintendo Switch – €6.99 / £6.99 / CHF 9.99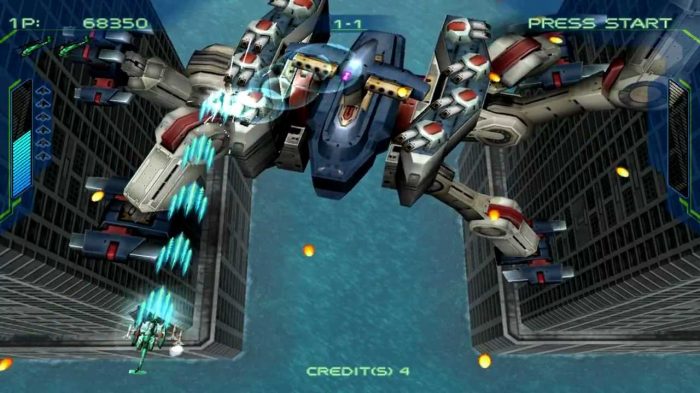 Famous for its cool world and innovatively omnidirectional shooting system, ZERO GUNNER 2, is coming back as ZERO GUNNER 2-.

Let's blast off every enemy's planes from various sides of your screen.
Fans who have enjoyed Psikyo Shooting will definitely enjoy this new Zero Gunner 2-.
The compilation of Psikyo shooting game, ZERO GUNNER 2-, is reviving now!!
---
That's it for this week! I know my wallet's not going to thank me for this one… Let us know what you'll be downloading!