Scribblenauts is back!
---
Morning folks! It's another bumper week for the Switch, with no fewer then 18 games coming onto the console! Phew..! Check out the list below and be sure to let us know what you'll be picking up!
---
Flinthook
€12.25 / £10.99 / CHF 17.10

Live the life of space captain Flinthook! Armed with your mighty hookshot, your uncanny slow-motion powers and your trusty blasma pistol, plunder and fight your way through an infinite variety of randomly-assembled spaceships for treasure, loot and fame!
Flinthook is a fast action-platformer with "roguelike" elements. You can become space's greatest pirate with your hookshot, pistol and slowmo powers!
---
Fear Effect Sedna
Launch Price €17.95 / £14.39 / CHF 17.96 (Regular Price €19.95 / £15.99 / CHF 19.96)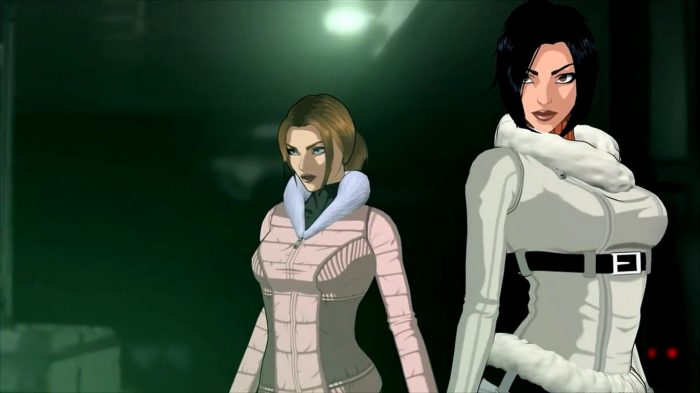 This is the quintessential sequel for existing fans and a perfect starting point for newcomers.
• The Fear Effect: When your fear meter rises, you will be more susceptible to injury but will receive a boosted damage output and special abilities. Deny fear with stealth and strategy through the new isometric viewpoint and Tactical Pause feature.
• Enter the spirit realm: Encounter mystical forces of the Inuit and supernatural creatures of the spirit realm. Will you dare to face the unexpected?
---
North
€2.99 / £2.69 / CHF 4.20

In NORTH you play a man who applies for asylum in a city filled with strange creatures and strange customs.
Dealing with the issue of the contemporary refugee crisis while at the same time being deeply rooted in a classical cyberpunk atmosphere, NORTH features a dark synthpop soundtrack, a sprawling mega-city and weird monster-like inhabitants.
---
ACA NEOGEO REAL BOUT FATAL FURY
€6.99 / £6.29 / CHF 9.80

"REAL BOUT FATAL FURY" is a fighting game released by SNK in 1995.
Using the previous system as a base, isolating the Sweep Button, the inclusion of Combination Attacks, and other elements such as ring outs make for an even speedier and tempo-based play style.
Sixteen fighters battle it out to see who is the strongest.
---
30-in-1 Game Collection: Volume 1
€14.99 / £13.49 / CHF 21.00

Defend your village against Vikings, climb to the top of the tower and overcome obstacles, play a round of hockey, switch colors and pass safely through gates, or play the classics such as snake, memory or cup game!
---
Bit Dungeon+
€8.99 / £8.09 / CHF 12.60

You wake up what seems like hours, maybe even days later trapped in a prison cell, and your friend is missing. You find a sword in your cell and vow revenge against the beasts who took your friend – the quest to find your friend one and destroy the demons begins!
---
Bleed 2
€14.99 / £13.49 / CHF 21.00

A furiously fun and fast-paced arcade action game, Bleed 2 welcomes back pink-haired heroine Wryn, the world's greatest – and only remaining – hero, as she fights to defend the globe from an invading force of villains. Master the art of air-dodging and bullet-reflecting to stylishly take down a relentless barrage of bad guys and bosses (and naughty kitties!), and make sure Wryn lives up to her title as the greatest hero of all time!
---
EARTHLOCK
€24.99 / £22.49 / CHF 34.99

Enter a beautiful world haunted by its fateful past and join a party of unlikely heroes on their journey to rescue Amon's uncle from an ancient cult and uncover the secret of EARTHLOCK.
---
I, Zombie
€4.99 / £4.49 / CHF 6.99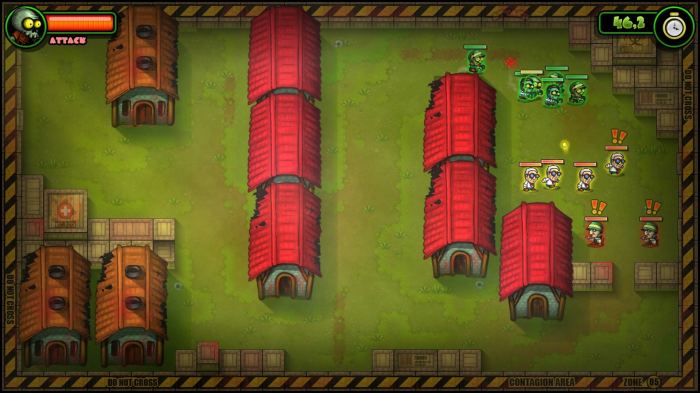 Game description: Once you were a human, like everyone else, but that doesn't matter anymore. Your sole purpose is simple – eat as many brains as possible and turn everyone into your kind. Become a leader of your horde and infect all the humans on the map. Whenever you turn another poor human being into a brainless, green-skinned creature, you gain full control over their existence. You can command your horde to attack armed soldiers, infect helpless civilians, follow you, or await orders. Each scenario requires a different tactical approach and careful planning to achieve world domination.
---
Midnight Deluxe
€3.99 / £3.99 / CHF 5.60

Use your controller or touch-screen controls, to launch Midnight into the night sky, but watch out! The world of Midnight is a dangerous one thanks to the likes of spikes, circular saws and plenty of other dangerous objects and even if you do manage to get Midnight into the safe zone, to advance to the next level, there's the added challenge of trying to complete each level in the least amount of shots as possible to get all three Stars.
---
Steredenn: Binary Stars
€12.99 / £11.99 / CHF 17.99

Steredenn: Binary Stars is an award-winning mashup of a shmup and a rogue-like, carved in big beautiful pixels, with insane boss battles. Fly solo or co-op with a friend, fighting off the worst scourges of space in a never-ending struggle for survival.
Steredenn: Binary Stars is the expanded version of Steredenn. Enjoy infinite replayability and unforgiving gameplay through intense boss fights, (almost) randomly generated environments, twisted space events and a massive arsenal of weapons.
---
The Men of Yoshiwara: Ohgiya
€14.99 / £13.49 / CHF 19.60

"The Men of Yoshiwara: Ohgiya" is a popular romance game in Japan aimed at a female audience. Step into the pleasure district of Yoshiwara with the roles of male and female reversed and enjoy a heart-rending love story.
---
World Conqueror X
Launch Price €8.99 / £8.09 / CHF 12.15 (Regular Price €9.99 / £8.99 / CHF 13.50)

This entry in the long-running series offers varied missions, with a strong focus on history to add intrigue to each battle.
Across dozens of battles and multiple modes you manage a diverse range of troops and military units in turn-based conflict, utilising advanced strategies such as air defenses, while always being mindful of battlefield environments and cities. You can level up your HQ, capture enemy strongholds and also strengthen your own cities, build landmarks and gain access to powerful Generals. Battles take place on the ground, at sea and in the air, requiring careful strategy for victory.
---
Scribblenauts Showdown
€39.99 / £34.99 / CHF 39.90

It's Scribblenauts, party-style! Use your imagination and go head-to-head in the ultimate multiplayer showdown! Enjoy a party-style Scribblenauts experience, conjuring from over 35,000 objects from the vast Scribblenauts dictionary to outsmart your opponent in over 25 mini-games!
---
Kona
€19.99 / £17.99 / CHF 28.00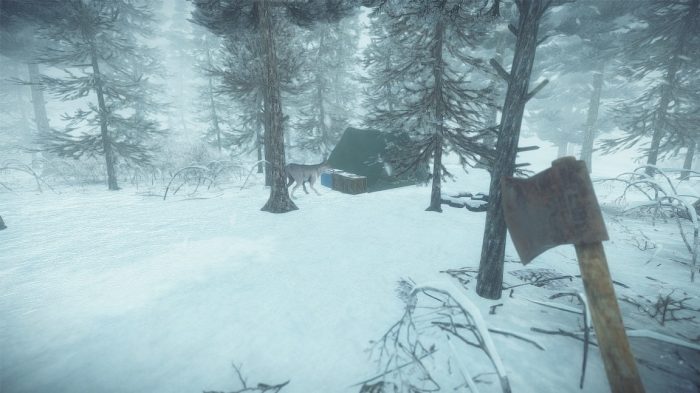 Northern Canada, 1970. A strange blizzard ravages Atamipek Lake. Step into the shoes of a detective to explore the eerie village, investigate surreal events, and battle the elements to survive. Kona is a chilly interactive tale you won't soon forget.
---
One Eyed Kutkh
€4.99 / £4.49 / CHF 7.00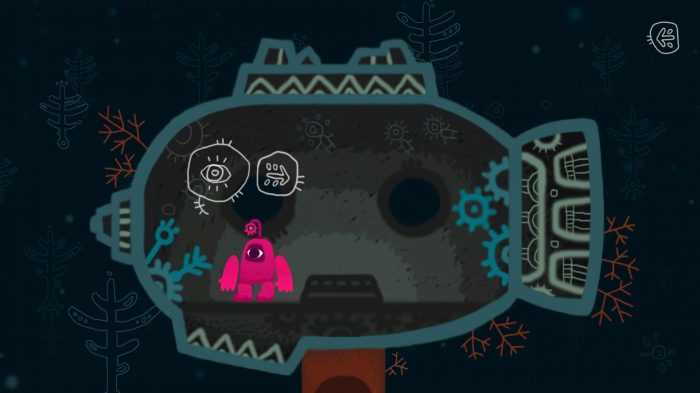 A single traveler on his way home crashes on a mysterious planet. To continue his journey, he'll have to get to the ninth heaven, deceive the Sun and the Moon and steal their space-boats.
---
Spy Chameleon
Launch Price €6.99 / £6.25 / CHF 9.74 (Regular Price €7.99 / £7.19 / CHF 11.20)

Don't let the comic look fool you. Being a good RGB agent requires a lot of talent.
Spy Chameleon is an arcade-puzzle game where the player must avoid being seen thanks to the chameleon's ability to change colors and camouflage.
---
TurtlePop: Journey to Freedom
€19.99 / £17.99 / CHF 28.00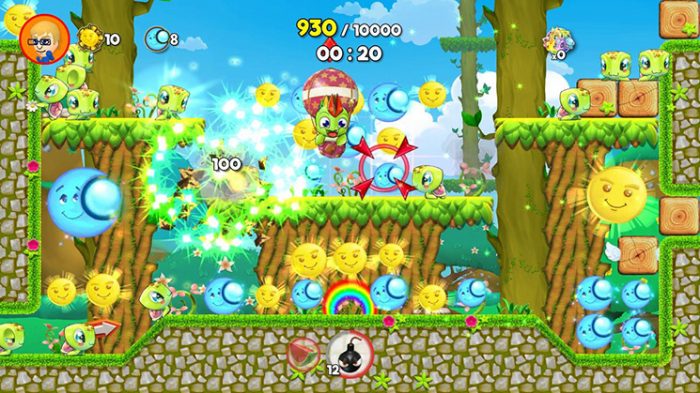 TurtlePop: Journey to Freedom is a platform puzzle game that introduces Bebo, Deephi, Slimmie, Smarts, Willis and Sparky the Turtle. Master new gameplay with multi-character control and turtle-linking, environment manipulation, item deployment and match 3 mechanics that make challenges even more fresh, intense and fun! They are aided by 'The Genie', who is an airborne support turtle that you can use to manipulate the game world and enhance the abilities of the turtles!
---