Pursue a career in tabloid journalism after this crash-course in phone-hacking…
The number of new or not-done-often genres of games that we're getting on the Switch's eShop really is pleasing. Storybooks and visual novels are amongst those collated on the online store already, and Another Lost Phone offers a rather specific unique take on video game storytelling.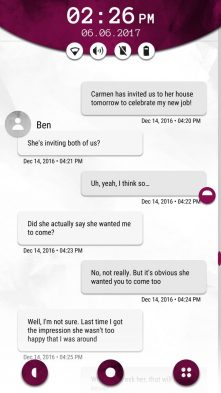 It's not unique to the Switch, of course – it's a sequel to A Normal Lost Phone: Who is Sam, which released as recently as March. The concept really is a clever one. You're able to turn your Switch vertically to have it simulate a character's smartphone. Best played in handheld mode, using your fingers as you would a normal phone, there's also the option of using a single Joy-Con to point and click on a TV screen, but this is a considerably more awkward alternative. Pro Controller support is absent – and to be honest, it really isn't needed.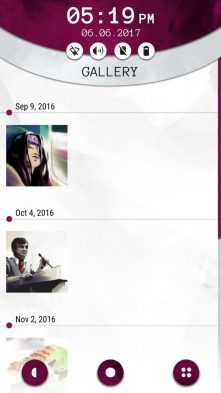 You stumble across this 'lost phone' and basically through using it of your own accord, you're told an investigative story through text messages, emails, photos and other functions of the phone. It really is good at making you feel like a detective and throws your mind from side to side as you wonder if a terrible fate may have become of the previous owner of this phone.
The investigatory elements of the game involve things like figuring out passwords – entering one wrongly in the first instance could get you a forgotten password clue, telling you that the password is a mix and match of someone's birth date, someone's address or some other figure. From there, you'll need to go through the phone's text messages and emails to see if you can find any clues within them to help you find out the number. It's certainly a game that's best played with a pen and paper handy, as there's a lot of waffle and irrelevant characters in there to add a bit of story and personality but throw you off the scent.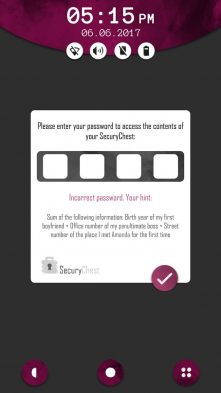 As you progress through the story you'll get hints that you need to access an app which protects more private messages, as well as a jobs-focused app which you need to unlock by matching names to people's faces. This is where the photos app comes in handy, and you can save extra pics in which are attachments to texts and emails. Again, there's no big red arrow pointing you in the right direction, and the game should be praised for allowing you to get on with it and leaving out the mollycoddling.
At a run time of around an hour if you're a dab hand with the puzzles, this is a small game to reflect the small price, but the value you get out of it will depend on your imagination abilities to piece together the story. Life experience also comes in handy – some adult themes are covered in the story, including domestic violence and sexual imagery, but as it's all presented through the mediums of texts, hand-drawn photos and online communication, a lot of the heavy lifting is being done within your own mind.
Another Lost Phone comes with a hearty recommendation at its price point as a game which stimulates the mind and offers some quite intelligent storytelling. It's not going to last you for ever and isn't one you'd play again, though.
Another Lost Phone: Laura's Story
Summary
At around a fiver, Another Lost Phone is certainly worth the experience, particularly if you've not tried an investigative game of this kind before. It's a one-time experience though – once you've played through it once, there's nothing new to find out.