Anna is missing. Her phone is found in your possession. Find her before it's too late. With as little context as that, Simulacra tasks you with piecing together the moments leading up to Anna's disappearance – all through the mobile phone you happen to find somewhere, somehow. Referred to as the spiritual successor to the mobile hit, Sara Is Missing, Kaigan Games have released Simulacra on the Nintendo Switch in the hopes of expanding the audience of a game so obviously designed with iOS and Android devices in mind. From its half-sized appearance to its mediocre voice acting, this FMV (Full Motion Video) experience toys with the notion of 'perfect handheld Switch experience' without ever shaking the shackles of its mobile origins.
---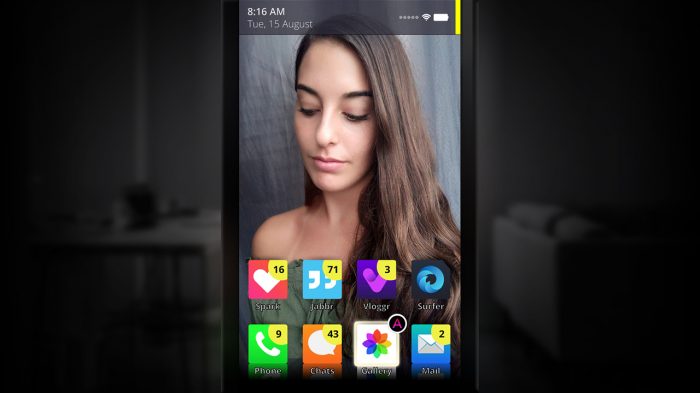 ---
Beneath the lacklustre visuals is an ambitious and engaging horror experience which is definitely deserving of exploration. Opening with a video blog from the distraught protagonist who declares that you are not to attempt to find her, Simulacra has the hook required to get the gamer interested from the outset. Naturally, what ensues is an investigation into her disappearance, without ever leaving the relative confines of the mobile phone.
Designed with all the latest mod cons: text messaging, online dating, social media, emails, a web browser and a gallery of photos, the phone becomes the only lifeline for Anna and it is up to you to explore the contents, both obvious and hidden. A chat between Anna and an online fling may offer a lead, or a picture in the gallery may be just the hint you were looking for to access important information in her emails. It is all very cleverly crafted to keep you guessing and scrutinising every detail.
---
---
When you are not browsing the extensive contents of the phone itself, you'll be engaging in conversation with other characters who all play a significant role in Anna's life. Whether it is probing for information from an ex-boyfriend or phoning an online company to confirm your suspicions, you'll be kept busy selecting from the many dialogue trees as you attempt to maintain the balance between accusation and inquisition. Whilst Simulacra occasionally stumbles under the weight of its own extensive list of dialogue options, it is impressive to see just how well it all gels together into one cohesive, if a little unbelievable, storyline.
Simulacra develops a narrative that offers a rather timely and well-paced gameplay experience. It also includes 5 possible endings, meaning the opportunity to revisit Anna's virtual world is there for those who wish to. What will stop many, however, are the recurring image and text decryption puzzles that become tiresome relatively quickly. It adds to the premise that the phone corrupts from time to time, but it does little to enhance the enjoyment and could have easily been left out.
---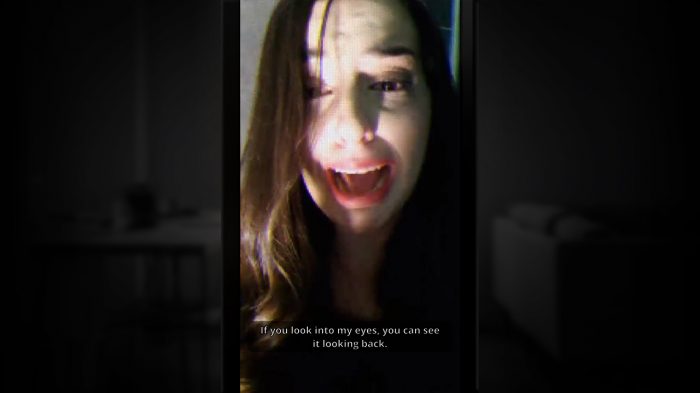 ---
One of Simulacra's unique selling points is the inclusion of live actors. These support in developing the cast of characters and adding to the realism. For the most part, they do the job, however, there are occasions, more noticeable during voice notes, where the voice acting is weak and irritating.
Simulacra brings something fresh to the eShop that will interest horror enthusiasts and those searching for a new gaming experience. The FMV elements are good without ever being great, and whilst there won't be many who explore its 5 different endings, there is certainly enough here to enjoy for a short while.
---
Summary
Simulacra won't be the next FMV to generate interest in the genre on the Switch, nor will it be spoken about in years to come. What it will be though is a solid horror experience that gamers looking for something different will enjoy.