Two-person development team Studio Voyager has teamed up with studio IguanaBee to produce What Lies in the Multiverse, a puzzle-platforming adventure that puts story first, with longer-form cutscenes connecting chapters and more dialogue than you might expect from a game like this.
While the gameplay itself might suffer slightly from taking a backseat, this shift in focus ultimately gives the title a unique feel, with an engaging narrative throughline to keep you playing on to the end.
---
---
What Lies in the Multiverse puts you in control of a rather studious young man who is obsessed with the concept of alternate worlds, running a variety of tests from his bedroom computer and somehow managing to teleport himself to a different land. You'll quickly meet Everett – a mysterious, Willy Wonka-esque physicist who has the ability to shift between universes – and before you know it, you're on a world-hopping adventure to the ends of the earth, uncovering secrets as you go.
Spanning nine different chapters, the game introduces a variety of different puzzle and platforming mechanics that you'll have to navigate, with mirroring worlds for each stage that you can switch between in order to solve problems and proceed.
---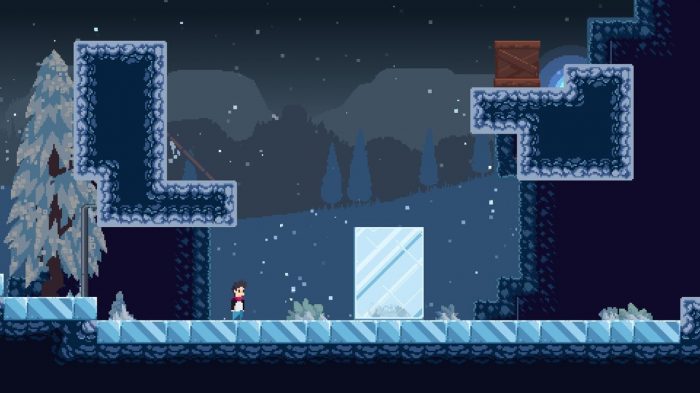 ---
The concept of switching between plains in What Lies in the Multiverse isn't wholly unique – The Messenger, for instance, comes to mind as an indie title that has already done this idea well – but the way that it ties into the story is novel, and goes a long way in keeping the game entertaining. Those looking for a wealth of platforming goodness or puzzling challenge may be disappointed, however, as these sections often feel like they are paced to break up the story beats – a strange feeling when you consider that it is often the other way round with games of this ilk.
There were certainly a couple of puzzles that I had to stop and think about for a few minutes, but I never felt like I was stuck – and thus I never felt a greater sense of satisfaction when solving puzzles as I have felt with other mind-bending puzzle platformers on Switch.
---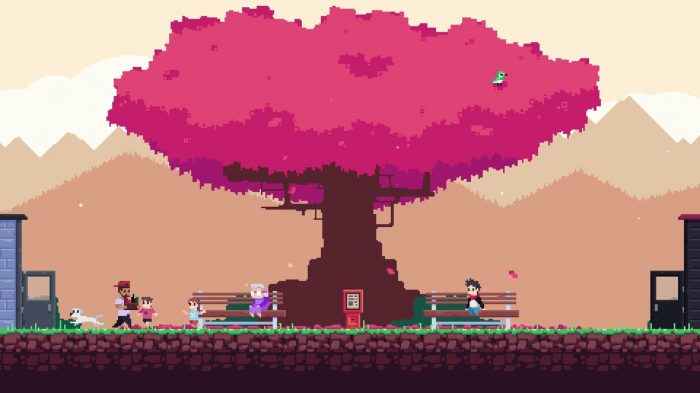 ---
Presentation-wise, What Lies in the Multiverse is stellar. The game's visual style initially reminded me of Fez, which certainly isn't a bad thing, and it increasingly uses the alternating worlds gimmick as an excuse to experiment with different stylings within the sprite art.
The way the game presents its dialogue by animating characters and vibrating text boxes with different sound effects is really creative and helps to add a touch of personality to the cast of characters in lieu of voice dialogue. The development teams also deserve bonus points for a fully-fledged achievement system in-built, giving the game some replayability despite being quite the linear experience.
Overall, the puzzles and platforming obstacles in What Lies in the Multiverse won't ultimately pose much of a challenge to the average player – but that's ok. By focusing on the story, it offers a novel experience that keeps you engaged throughout, with the finely tuned presentational elements and sleek menu systems giving you no excuses at all to put the controller down.
---
What Lies in the Multiverse
£13.49
Summary
A puzzle-platformer that puts story first, What Lies in the Multiverse switches out the challenging obstacle-filled fare we're used to with this genre in favour of a well-polished narrative adventure that's engaging to the end.