After a taster with NBA Playgrounds, NBA 2K18 offers the first true 2K basketball experience on a Nintendo console in just about five years.
---
NBA 2K13, the last game, was a Wii U launch title, and actually was a lot of fun. It offered options to carry your players through post-match press conferences, even blaming janitors if you wanted to if things had all gone pear-shaped out on the court. But, with five years of yearly updates elsewhere, surely the formula is drastically different by this point.
In reality, it's a bit of both ways; the game has certainly added features predominantly off the court, but the actual meat and potatoes of the sport itself could well be the same game. But the impressiveness of the immersive stuff away from the arenas which feel like things have been stepped up several notches. Conquering the streets, as the promotional material has implored us to do, takes place in the My Career mode, where you design a player and take him from 3vs3 street matches to megabucks under the lights for the pro teams. You can also hit the gym to play minigames to improve your stats – this gets you more playing time from the coach, and is really worth doing as much as you can. The cutscenes here are great and add to the realism – why EA removed these bits from FIFA for Switch is still bemusing.
---
---
On the court, things are a little easier for newcomers than on other sports games that we've seen on Switch so far. Pressing a certain button to pass, another to go for the hoop and another to intercept is great for an audience that may be unfamiliar with basketball, and then after a bit of practice you're able to complicate things. Experienced players aren't at a huge level of disadvantage when it comes to taking on newbies, either –  I've played in numerous multiplayer games where the person tapping buttons overcame the one trying to use the finesse that the shoulder button controls offer. But that's not to say things are easy – you'll need to adopt an approach of strategy. There are tutorials to help you along the way – something that was sorely lacking in RBI Baseball 2017 a month ago – and this helps to get you up to speed.
---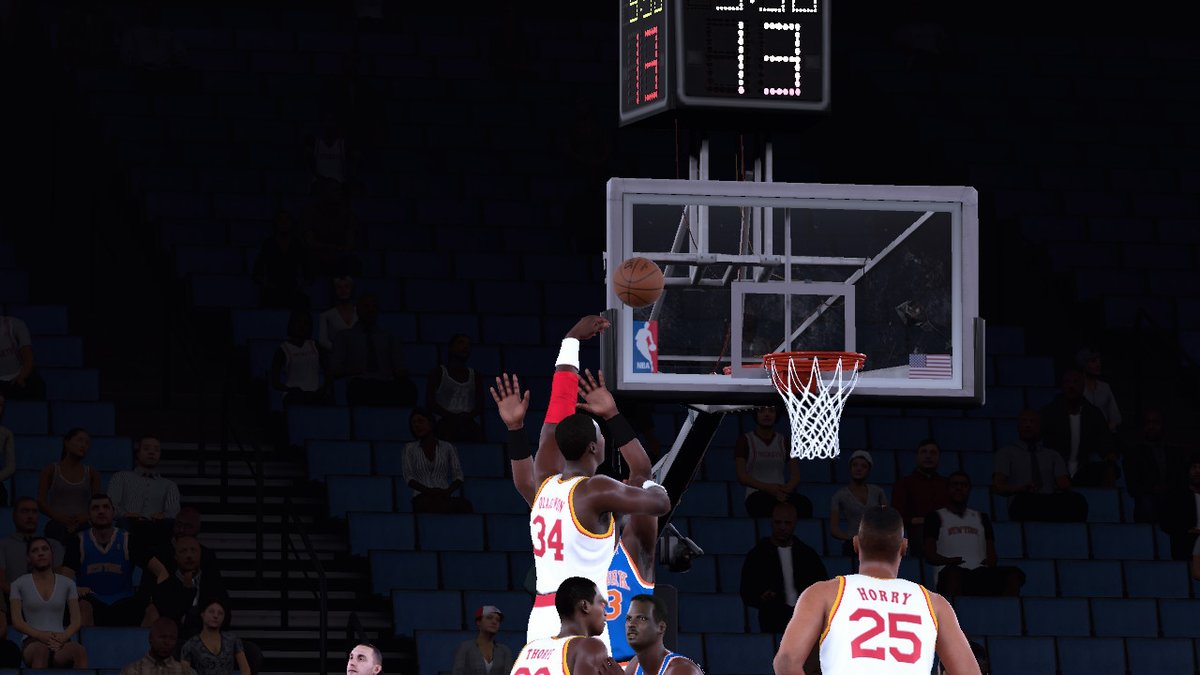 ---
Sadly, NBA 2K18 has two crippling disasters which threaten to gazump the blow-you-away effect that the overall package has worked so hard to achieve. Firstly, the memory issue. Each of the packaged versions of the game comes with a glaring warning on the cover that a MicroSD card is required. To stop and think about that – this is a game which costs, at minimum, about £50 to start with. The Legend Edition will set you back £30 more. To then have to go out and buy a memory card to even start up the game is a kick in the teeth. The Legend Edition Gold which came to North America physically and the eShop only elsewhere prompts an even more unreasonable spend.
The other issue is also money-related. The emphasis on micro-transactions is creeping in sharply to sports games nowadays, from FIFA's Ultimate Team to a ton of things on offer in NBA 2K18. The fact that the Gold Edition costs well over a hundred quid on the eShop is a joke – no sports title should cost that much. Sports titles are the sort of games you'll see on second-half shop shelves for peanuts just a few months after release, so it really is a cheek to continue to ask so much from them.
---
---
Sound-wise it's the same rap and related genres that you'd come to expect from an American sports sim – Jay-Z's not here to deliver the soundtrack like he was in 2013, but it hardly affects the overall sound in any way. Visually, though, it's pretty, and looking beyond the obvious product placement, this is the closest most will get to feeling like a star of the courts.
It's probably worth waiting for the inevitable sports game price drop that this will experience in a few months. But for the basketball fanatics among you, go grab it. Feeling a  part of the community when running around the "neighbourhood" is a great experience, and while online modes are of course out of reach for the most part when you're on the go, you should try it for yourself on Switch.
Presentation

Gameplay

Lasting Appeal

Execution

Usability
Summary
As part of a wave of sports sims to be hitting the Switch right now, it's once again a great time to be a sports fan who just plays Nintendo systems, like me. Just like FIFA, WWE and the like, NBA's absence has been sorely felt by Nintendo fans, so you ought to go out and add this stellar entry to your shelves.